Breathtaking natural beauty defines northeastern Pennsylvania's Endless Mountains region, comprised of Sullivan County, Susquehanna County, and Wyoming County. Although the outdoors might be the first thing you notice, tucked away in this lush mountainous landscape is a latticework of scenic roads and small towns with hidden gems and rural charm. Explore the area's backroads and see what treasures you discover along the way.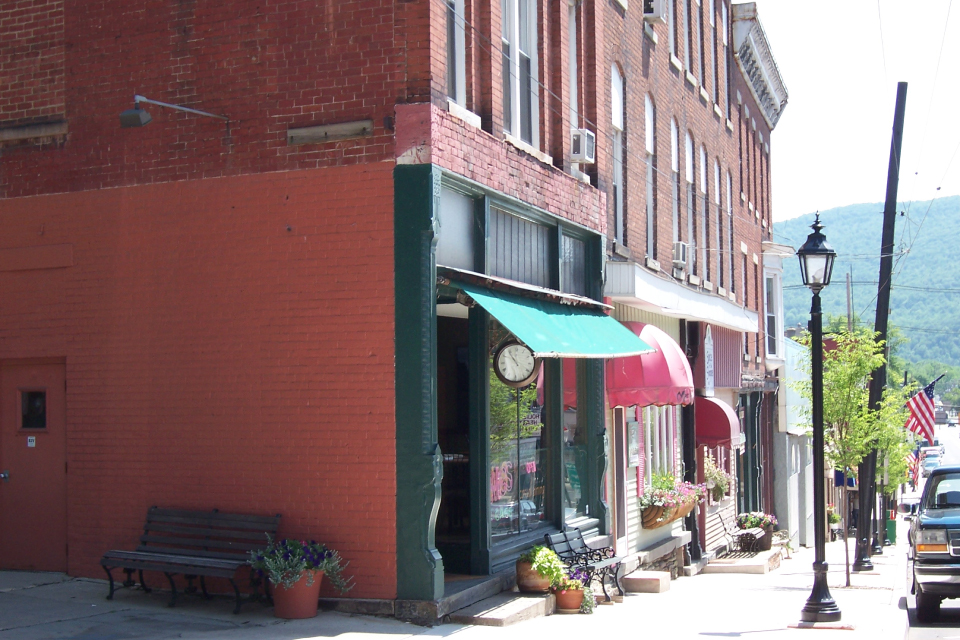 At Worlds End State Park just south of Forksville, explore miles of hiking trails with sweeping vistas of the surrounding Loyalsock State Forest. For incredible waterfall views, the hiking trails at Ricketts Glen State Park just north of Benton wind along a series of 21 waterfalls, including the 94-foot Ganoga Falls. Meanwhile, Salt Springs State Park near Montrose is home to centuries-old hemlock trees, waterfalls, and historic buildings across its 842 acres. Alongside the scenic Susquehanna River, Howland Preserve near Tunkhannock is a community green space with eight miles of multi-use trails, a collection of 18th- and 19th-century buildings, and a historic graveyard.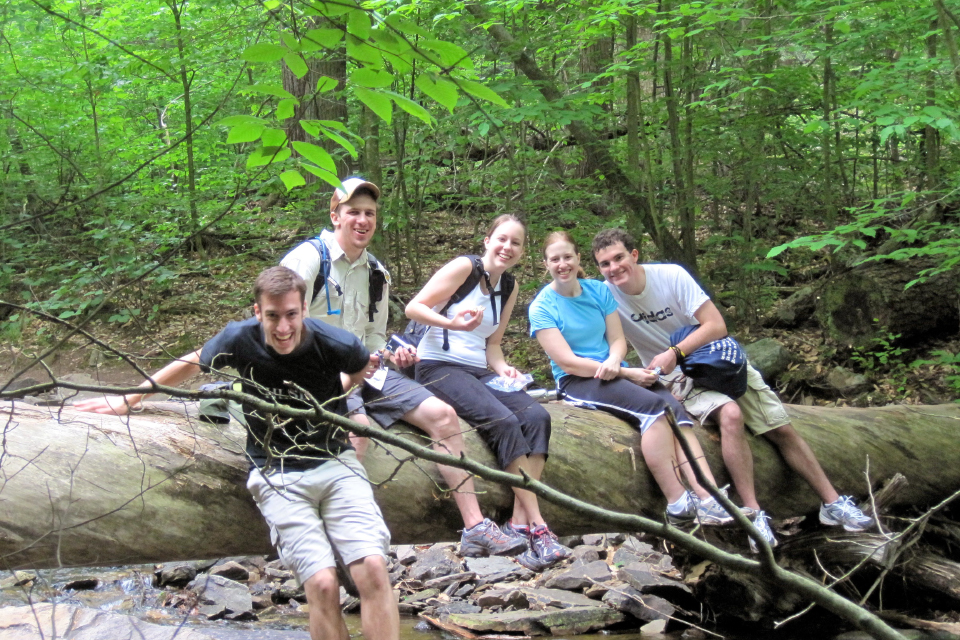 Once you've experienced some of the outdoor adventures in the Endless Mountains, venture to the area's charming small towns. In Dushore, grab breakfast or lunch at the iconic Jolly Trolley, a diner-style eatery with an old-fashioned soda fountain serving up ice cream and freshly baked pies and cakes. Then, peruse the gift shop, where you can find anything from figurines and knick-knacks to children's books and toys.
The Eagles Mere Air and Auto Museums (in Eagles Mere) are two museums showcasing more than seventy-five 1950s and 1960s vehicles, as well as a collection of airplanes, engines, and related artifacts from the golden age of aviation: 1908 to 1935.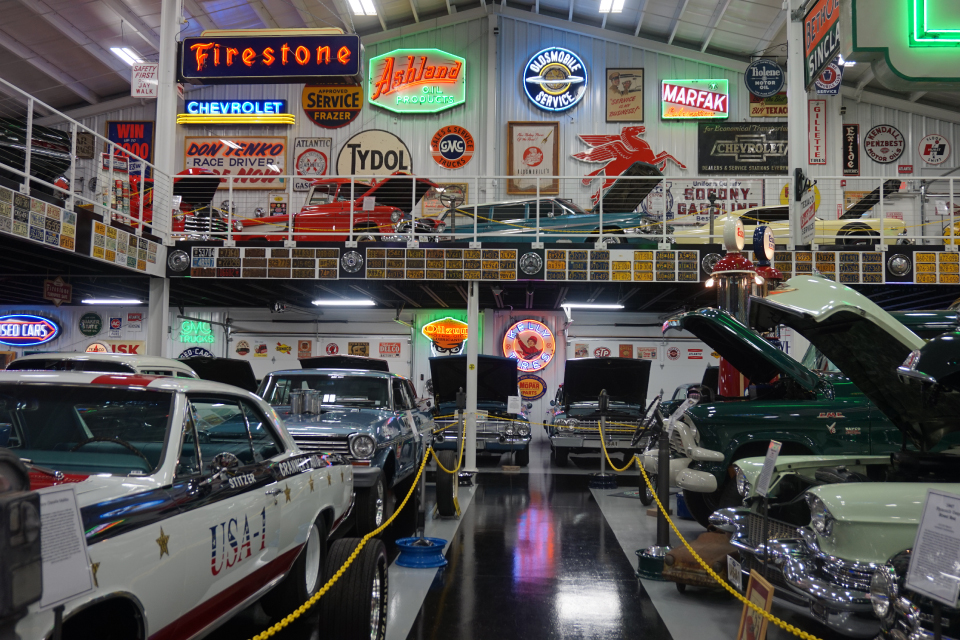 In Tunkhannock, spend some time treasure hunting at Mercantile 22, a retail store offering unique vintage and antique items, as well as skin care, outdoor gear, a full yarn store, gourmet food, housewares and much more. Then, unwind with a glass of locally made wine or craft beer at the tasting rooms of Nimble Hill Winery & Brewery, located on Historic PA Route 6.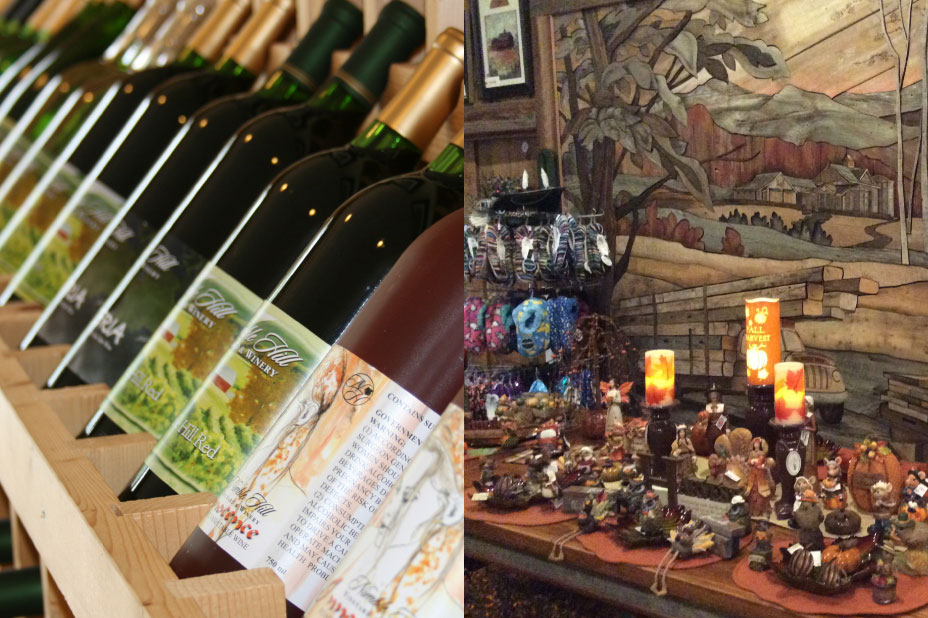 Conklin's Unique Country in Susquehanna is another must-visit specialty store, filled with handmade wooden furniture, festive seasonal décor, high-quality linens, and gourmet foods—from salsas and sauces to bread and cake mixes.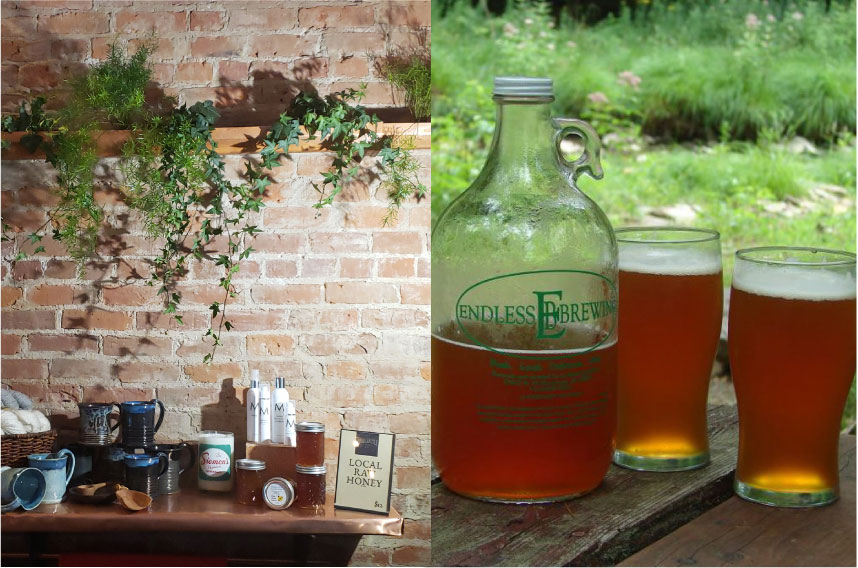 When you're ready to kick back and relax with friends, head over to Endless Brewing in rural Montrose, where you'll find a low-key craft brewery with an impressive tap list, pouring local's favorites like Midnight on Painter Hill Porter, Endless Honey Amber, and E.B. Love's Jayne Hard Apple Cider—among many others.
Start planning your next trip to the Endless Mountains region, and find an array of places to stay, from historic bed-and-breakfasts to brand-name hotels.