PA is the Friendsgiving host with the most!
Tis the season for festivities! And of the seasonal celebrations, Friendsgiving has been winning people's hearts with its more casual, stress-free attitude. Beers. Friends. Food. It's truly the perfect celebration. And between PA's world-class craft breweries, cozy scenic cabins, and farmer's markets, there's no better place to host your Friendsgiving festivities.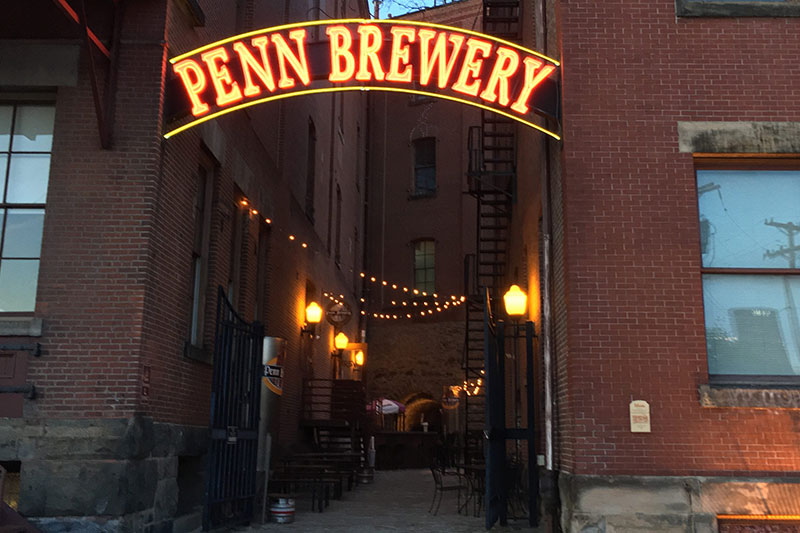 Set off the celebrations at these buzz-worthy breweries
Set the tone for the weekend right out of the gate with a trip to a brewery. Whether you're looking for seasonal flavors or a hazy IPA, these places have all the bases covered. And everyone is sure to appreciate the relaxed atmosphere.
If you're in the Pittsburgh area, be sure to stop by at Penn Brewery. Housed in the structures of two mid-1800s breweries, they've been making craft beer for centuries and still have the rustic lagering caves and tunnels to prove it. Or, if you're looking to experience fall in a glass, look no further than Breaker Brewing Company. Their Potbelly Pumpkin Caramel is a brown ale brewed with pumpkins and yams, then finished on caramel for a smooth finish. In the Philly area, swing by Vault Brewing Company and enjoy their delicious Nitro Grand Sweet Potato beer while taking in the unique atmosphere.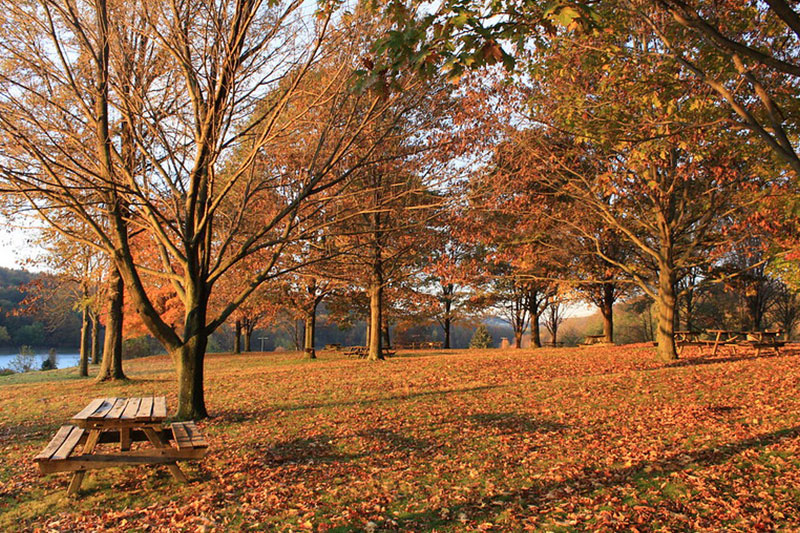 Take in the best of the PA countryside
Friendsgiving is all about making time to catch up with the people you appreciate. And what better way to avoid distractions and unwind than by retreating to a beautiful cabin or bed and breakfast? Everyone gets to spend some time in the great outdoors and enjoy the company of the ones you care about.
On the edge of the Allegheny National Forest, the Forest Ridge Cabins makes the perfect setting for a secluded celebration. With miles of hiking trails right down the road and private hot tubs, there are plenty of ways to relax during your getaway. If you have some anglers in your crew, Moraine State Park is the place for you. Your pre-Friendsgiving festivities can include reeling in striped bass and northern pike on Lake Arthur. Or, stay in the cabins at Ricketts Glen State Park and check out the 22 waterfalls located within the park. 
If you're looking for something closer to town but near Amish country, book a night or two at Blue Rock Bed And Breakfast. It sits in the heart of Millersville and is perfect for a quiet weekend with friends. Or, take in American history with friends at Battlefield Bed And Breakfast Inn, situated on a 30-acre nature preserve right beside Gettysburg National Military Park.
Want more of an "all we need to do is show up" celebration? Consider staying at one of PA's luxurious resorts. Woodloch Resort in the Pocono Mountains is a beautiful, all-inclusive option with everything from zip lining to horseback riding. You could also round everyone up and hit the fairway at Lenape Heights Golf Resort near Kittanning. Even better, you won't have to worry about cooking or cleaning up after your Friendsgiving feast.
These local markets can sweeten up any Friendsgiving feast
It all comes down to the spread. And there is no shortage of fresh, locally-sourced produce. You'll also have your choice of everything from homemade Whoopie Pies and delicious, made-from-scratch Amish desserts at these farmer's markets.
There's no better place to pick up some Friendsgiving necessities than America's oldest farmer's market, Lancaster Central Market. With fresh-baked desserts and beautiful flower arrangements, there's not much you can't find here. While you're in the area, Whitecomb's Farm Market is a must-see as well. This family-owned market has baked goods and sides that are an excellent addition to any Friendsgiving table. If you're celebrating in the Lehigh Valley, snag something special at the Allentown Fairgrounds and Farmers Market.
You might also like:  14 Must-Visit Markets to Assemble your Thanksgiving Meal