In Lawrence County, just an hour north of Pittsburgh, discover an array of trails, from authentic Amish experiences to wine and beer trails to blueways and greenways.
First stop? The great outdoors, naturally. McConnells Mill State Park in Portersville is home to four of six waterfalls and hiking trails including the North Country National Scenic Trail. Fish on the Neshannock Creek, one of 22 Keystone Select Stock Trout Waters. Bike the 12-mile paved Stavich Bicycle Trail. Take in the scenic beauty on a drive through historic covered bridges. Discover the 50-foot Quaker Falls at the recently created Quaker Falls Recreation Area in Edinburg. Ride an ATV through abandoned underground limestone mines at Mines & Meadows ATV/RV Resort in New Beaver. Or take the fast track at Pittsburgh International Race Complex in Wampum. Golf on award-winning golf courses or practice on indoor simulators all year round. Take a leisurely stroll through New Castle's West Park Nature Center—a wildlife sanctuary with walking trails and a 2-mile singletrack mountain bike course.
Having the second-largest old order Amish community in Pennsylvania and the twelfth largest in the United States makes the sight of horse-drawn buggies on major roads a commonplace occurrence. Choose between guided tours or a self-guided driving tour for an in-depth look into the Amish lifestyle and the rolling countryside. You'll find not just quaint and quirky Airbnb properties and bed-and-breakfasts but one-of-a-kind shopping in the villages of Volant and New Wilmington.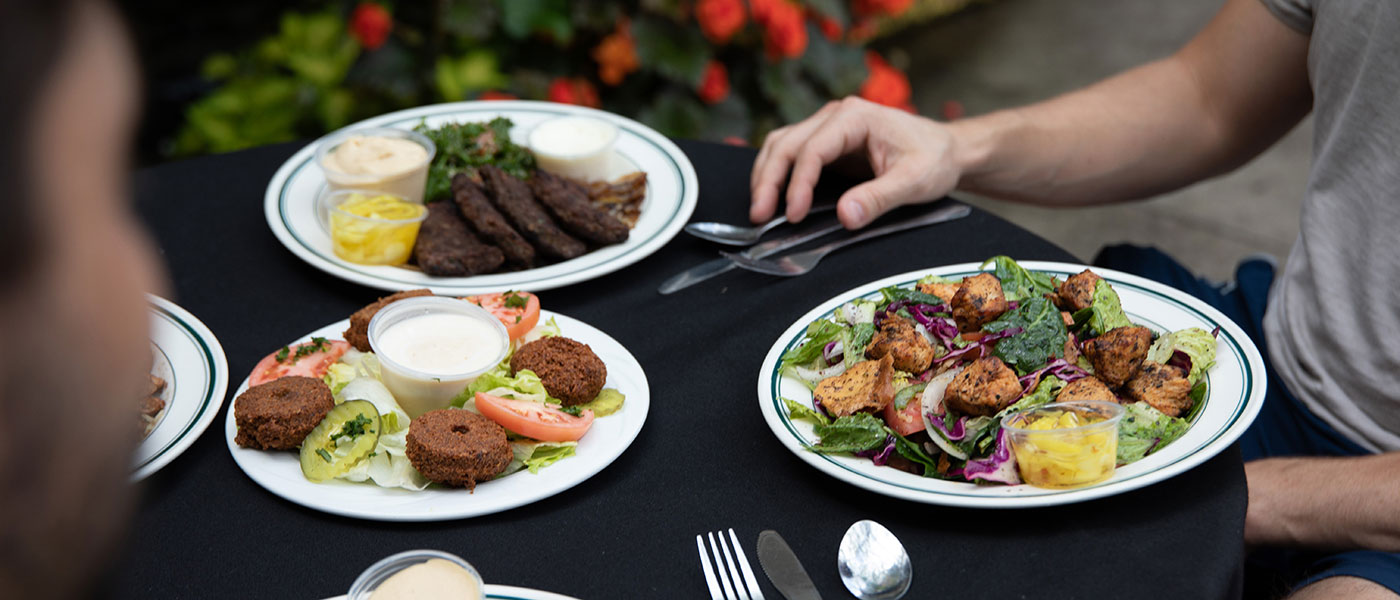 Good conversation begins with good food and a great libation. Nova Destinations boasts six wine, beer, and distillery locations. Continue throughout the county to find several more wine and brew businesses including one inside an old schoolhouse. Pause for a bite at one of the many international restaurants where the only food served is homemade—from Middle Eastern to Italian to Mexican.
In New Castle, arts and culture abounds with the Historic Warner Cascade Theater Museum, the very first theater used by Warner Brothers, Arts & Education at the Hoyt and a professional regional ballet company that performs at the magnificent Scottish Rite Cathedral. Home to those who previously lived and still reside there, Haunted Hill View Manor is open for paranormal day tours, overnight and private investigations. Theater lovers will enjoy local thespians in local community theater or at New Wilmington's Celebrity Series at Westminster College, which features top-notch talent.
Dive into history at the county's genealogical research center, historic museums, and art galleries. Join in on the fun, unique events all year round like Tour de Donut and Hillcon. No matter which trail you follow, adventure awaits you in Lawrence County.
Get more travel ideas with the free Lawrence County Visitors Guide.