In the northeastern corner of Pennsylvania sits Lackawanna County, a must-visit destination where you can get the best of both city and country life. No matter when you visit, you will find a location with an amazing history, a vibrant arts scene, and a wide variety of delicious ethnic cuisine.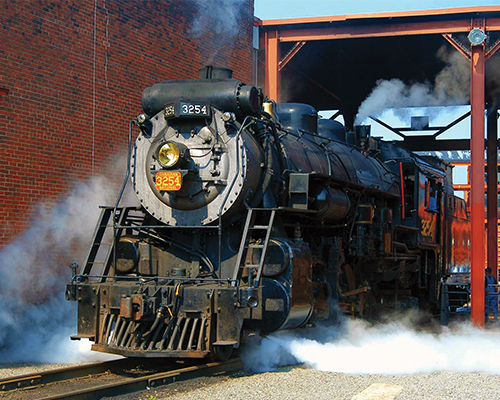 Spring
With verdant valleys and blooming wildflowers, springtime is a welcome sight in Lackawanna County. Experience the beauty of the season by taking in the amazing view from the David Wenzel Treehouse in Scranton's Nay Aug Park or go for a hike, bicycle ride, or walk on the Lackawanna River Heritage Trail.
Uncork and unwind in Lackawanna County as you taste your way through the Lackawanna County Wine Trail, which features 10 local wineries. Sip on homemade wines from the old country, delight in Italian meats and cheeses, and enjoy the scenic route from city to country.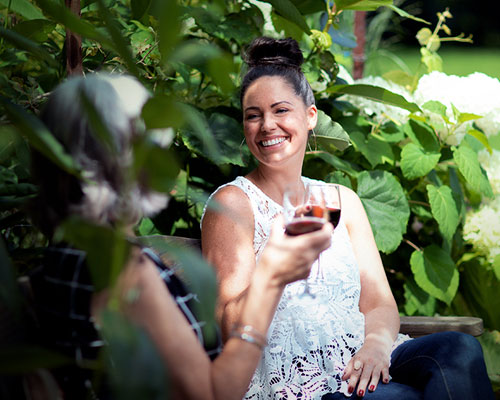 Summer
The sun is shining, the temperatures are hot, and the fun is everywhere during the summer season in Lackawanna County.
Lackawanna State Park is home to the 198-acre Lackawanna Lake along with forested hiking trails, bike paths, lake beaches, fishing areas, campsites, and picnic areas. Spend the day out in the sun and the night under a clear sky with the stars shining bright overhead.
When the dog days of summer set in, beat the heat at Montage Mountain Resort Waterpark. Lounge in a cabana with friends, float on the lazy river, splash around in the wave pool, or ride one of the exciting waterslides.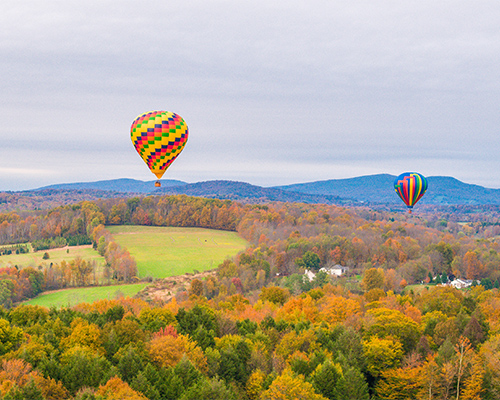 Fall
Life doesn't get more beautiful than autumn in Lackawanna County. The landscape explodes with color as the fall foliage comes into season.
Lakeland Orchard & Cidery offers the perfect fall escape with more than 30 apple varieties to pick from, sunflower and zinnia fields, axe throwing, and a cidery. Its sister property, Roba Family Farms, also offers family fun with pumpkin patches, the Mega Corn Maze, and Hillbilly Pig Races, and so much more!
Looking to test your mettle as you dare to discover the mysteries of the dark? Reaper's Revenge and Circle of Screams provide the haunts and the scares each fall. With a haunted mansion, a zombie apocalypse, circus ghouls, and pitch-black walkthroughs, you will be clinging tight to your friends and loved ones throughout.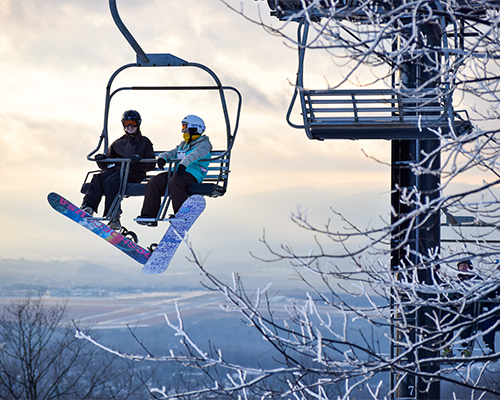 Winter
The weather outside might get frightful, but winter in Lackawanna County is always delightful. Whether you are an outdoorsman, a skier, or a family looking for the perfect Rockwellian holiday experience, this is an ideal winter destination.
With 26 trails, 1,000 vertical feet, 140 acres of black diamond and double black diamond slopes, and picturesque views, skiers and snowboarders of all abilities will find winter adventure at Montage Mountain Resorts. Don't ski? Montage has 10 of the longest and fastest snow tubing lanes in Pennsylvania.
Stay warm indoors with a visit to the Electric City Aquarium & Reptile Den. Get up-close and personal with frogs, snakes alligators, sharks, rays, and more in this 20,000-square-foot facility dedicated to education and conservation.
Order a free visitor guide for even more ideas for your family vacation.