Nestled in the heart of eastern Pennsylvania, the town of Bethlehem holds a captivating historical legacy that intertwines the stories of the industrious 18th-century Moravian Church settlers from Germany and the 19th-century rise of Industrial America. Bethlehem was named on Christmas Eve in 1741. Historic Bethlehem invites visitors to explore Authentic Colonial Heritage located on a "Top 10 Main Street" by USA Today. Historic Bethlehem is home to a dozen firsts:
1. First in History: Historic Bethlehem was the first National Registered Historic District in Pennsylvania. Located inside this district, The Moravian Church Settlement - Bethlehem is the 2023 U.S. nominee for UNESCO World Heritage designation.
2. First in Industry: Established in the 1740s with as many as 32 trades and crafts, the Colonial Industrial Quarter is the earliest recorded industrial park in America's original 13 colonies. Several of these original buildings remain standing.
3. First Municipal Waterworks: 1762 Waterworks was the first of its kind in America, pumping clean water up the hill to the water tower that served the community. This building is a designated National Historic Landmark.
4. First in Endurance: The Gemeinhaus, completed in 1741, is the largest 18th-century log building in continuous use in America and served as the community center. This building is a designated National Historic Landmark. Today, it serves as the home to the Moravian Museum.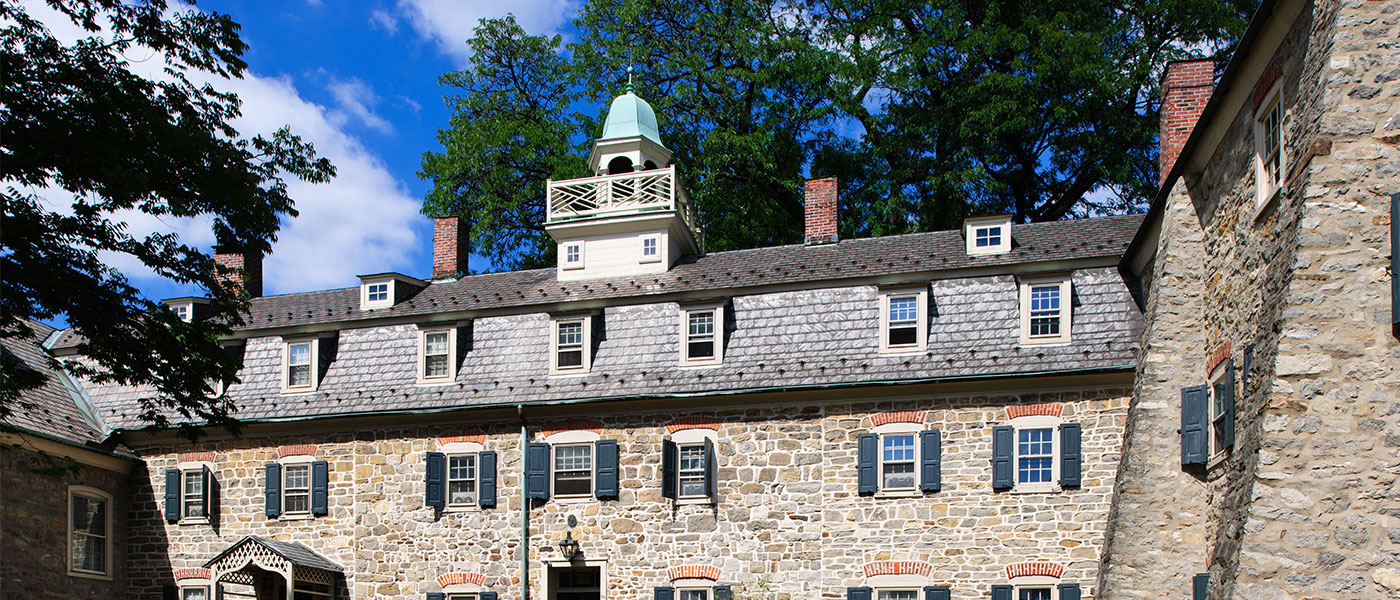 5. First in Time: Bethlehem is home to the oldest continuously operated Town Clock in America since 1747. The Clock resides in the belfry of Central Moravian Church on Main Street.
6. First to Educate Women: Established in 1742, Moravian University is the sixth oldest college in America. Most significantly, it was the first school to educate women in the American colonies.
7. First in Diverse Education: In 1744, Moravian University became the first school to teach Native American languages, among other languages of the world.
8. First in Medicine: Bethlehem was home to the oldest continuously operating apothecary in the U.S. when it closed in the 1950s.
9. First in Literature: Moravian Book Shop opened in 1745 and stands as the oldest continuously operating bookstore in the world.
10. First Christmas Tree: Bethlehem was home to the first documented Christmas Tree in 1747 in the Gemeinhaus.
11. First in Music: The oldest continuous Trombone Choir has been proudly showcased every year since 1754, bringing music and joy to visitors and community members, playing from the Moravian Church Belfry for special occasions.
12. First in Voice: Bethlehem's Bach Choir is the oldest in America, and has performed since 1898, hosting the annual Bach Festival every May.