To see the "best all-time work of American architecture," you don't need to go to New York City, Chicago or Washington, D.C.
Instead, you can enjoy Frank Lloyd Wright's Fallingwater, a UNESCO World Heritage site, in PA's Laurel Highlands, about 70 miles southeast of Pittsburgh. Two other Wright properties — Kentuck Knob and Polymath Park — are nearby and each offers its own unique appeal, making the Laurel Highlands a bucket-list destination for architecture lovers.
Make plans for your dream architectural getaway to explore and tour the three properties, best seen over two days, and open March through November.
The Masterpiece: Fallingwater
Three decades ago, Fallingwater was named the best work of American architecture. Today, it remains one of the most renowned residences on Earth and is still hailed as Wright's masterpiece, drawing visitors from all over the world.
Designed for Edgar and Liliane Kaufmann in 1935, the structure — with its three cantilevered levels rising above the waterfall of Bear Run — is now operated by the Western Pennsylvania Conservancy. Fallingwater tours are offered daily — except Wednesdays — from 8:30 a.m. to 4:30 p.m. through Nov. 26. Tickets for the Guided Architectural Tour often sell out, so purchasing tickets ahead of time on Fallingwater.org is recommended.
Other options include the Guided Grounds Walking Tour, In-Depth Tour and a Grounds Pass.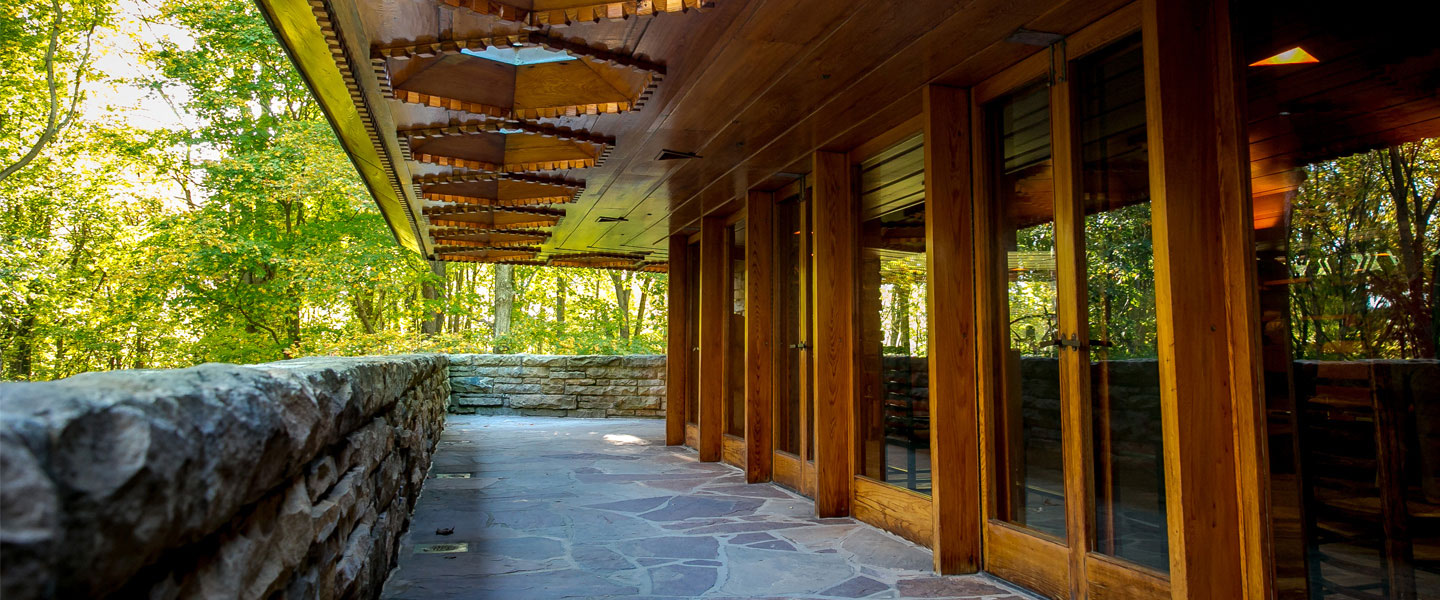 The house built for ice cream icons: The I.N. Hagan House on Kentuck Knob
Just seven miles southwest of Fallingwater and high atop a bluff overlooking the Youghiogheny River Gorge stands another Wright masterpiece in Kentuck Knob. Situated just below the crest of the hill, the home — which was built for I.N. and Bernardine Hagan — appears almost part of the mountain itself and is an extraordinary interpretation of Wright's Usonian ideals, with its organic floor plan, cantilevered overhangs, and great expanses of glass.
Kentuck Knob is open daily for Guided and In-Depth House Tours, March through November.
Sleeping with Frank Lloyd Wright: Polymath Park
Located less than 30 miles from Fallingwater and Kentuck Knob, Polymath Park stands out from its brethren for several reasons.
It features two houses designed by Wright — the Duncan house and Mäntylä that were constructed in the Midwest and relocated to the Laurel Highlands — as well as two designed by Wright apprentice Peter Berndston — the Balter and Blum houses that were built on the Westmoreland County property.
Second, guests have the rare opportunity to spend the night in a Wright house. All four of the homes are available for daily rentals.
Polymath Park offers "destination dining" in its TreeHouse dining pods or at TreeTops Restaurant.
Guests can tour two to four homes per day and combine tours with brunch, lunch and dinner options.