It's always the perfect time of the year to explore Gettysburg safely.
Gettysburg is best known for its historic Civil War battle, but it also holds an inherent natural beauty. With so much natural beauty surrounding the town, it's no surprise that scenic hiking trails, fantastic golf courses, family-friendly farms, and many more outdoor recreation activities dot the landscape. With so much open space, you can safely get out and about for a weekend of fresh-air fun the whole family can enjoy. A true year-round destination, each season brings its own unique set of experiences.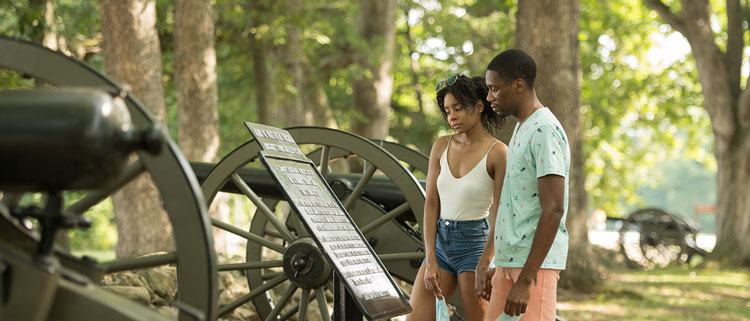 SPRING IN GETTYSBURG
Springtime is blossom season. All of those apple, pear, peach, and cherry trees that you admired in the fall begin to blossom into hues of pinks, whites, and purples. The weather is perfect for a hike on the battle­field or at one of the nearby state parks. And it's time to tee up at the golf course after a long winter away from the green.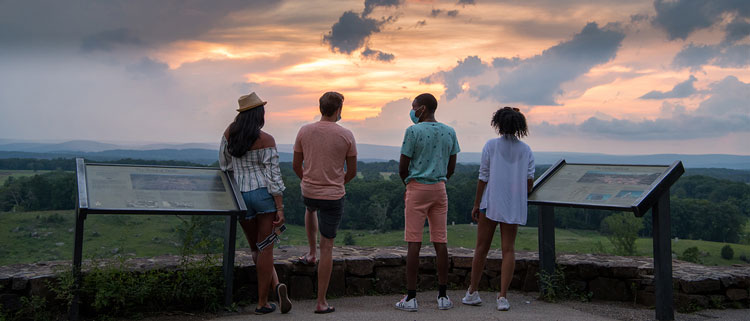 SUMMER IN GETTYSBURG
Summertime is particularly special because it brings the anniversary of the Battle of Gettysburg. Attend ranger walks, living history encampments, and walking tours to commemorate the three days of battle. Spend Independence Day in a town filled with American history and lessons from our past. It's also festival season. From peaches to bluegrass to baseball, there's sure to be something that piques your interest. On those hot summer days, nothing tastes better than a hand-dipped ice cream cone, followed by a refreshing swim in the pool at your hotel in Gettysburg.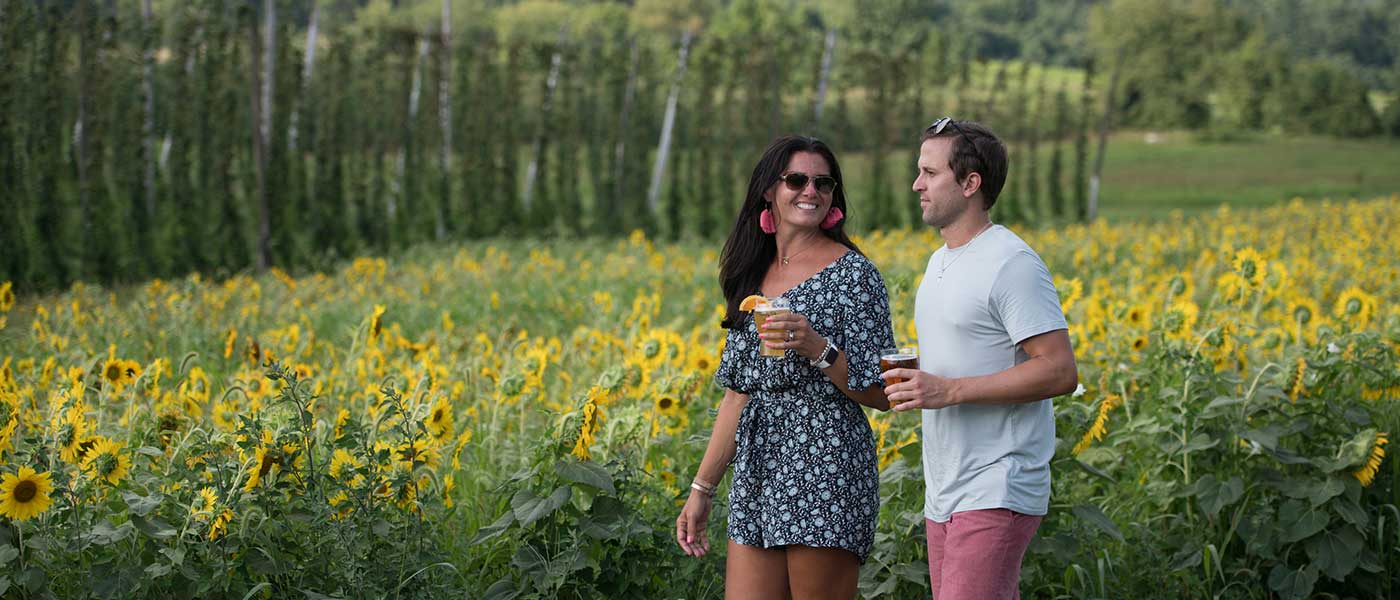 FALL IN GETTYSBURG
In the fall, the Adams County countryside is the place to be. Your fall bucket list must include a drive along Adams County's back roads to marvel at the 20,000 acres of apple orchards that cover the hillsides. Stop at one of the pick-your-own farm experiences and bite into a crisp, juicy apple plucked straight from the branch. Pick the perfect pumpkin from the patch and sample the best hard cider you've ever tasted — made from locally grown apples. The fall is also known as spooky season. Add in a ghost tour or paranormal investigation. The site of so much bloodshed is surely filled with lingering spirits waiting to cross over to the other side.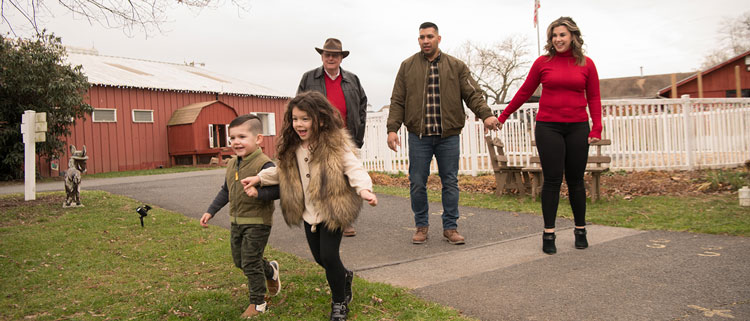 WINTER IN GETTYSBURG
If you haven't experienced Gettysburg during the holiday season, it's a must-do. Think twinkling lights, carriage rides, seasonal cocktails, carols around the Christmas tree, and cozy B&Bs. Holiday shopping is made easy at eclectic boutiques and downtown stores filled with unique gifts for every personality. And enjoy skiing, snow tubing, ice skating, and snowboard­ing all winter long at the local ski resort. There's some­thing for everyone in the family — from thrill seekers to those who prefer to stay cozied up by the fire in the warmth of the resort.
And then there are those experiences that you love all year long. Enjoy the outdoors while soaking in the incredible history of Gettysburg with a tour by a licensed battlefield guide or town historian. Tour by car, bus, bicycle, Segway, scoot coupe, scooter, horseback, carriage, or by foot. With each tour you'll learn something new and gain a new perspective. Whether you visit in the winter, spring, summer, or fall — your Gettysburg getaway is sure to reconnect you with fun and relaxation.
Get even more ideas with the Official Gettysburg Inspiration Guide.