Just half an hour from Pennsylvania's state capital, there's a wild and wondrous place that will bring your imagination to life. Explore the deserts of Africa, the rainforests of Asia, and beyond—all without leaving Pennsylvania—when you bring the family to Lake Tobias Wildlife Park in Halifax.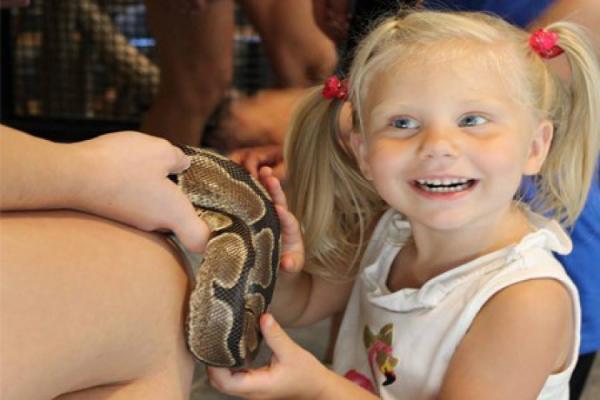 Sprawling across more than 150 acres, this wildlife park is where you'll find more than 700 animals, representing nearly 100 species from six continents. The interactive experiences range from a thrilling Safari Tour to animal exhibits to hands-on feeding opportunities, so bring the whole family on a wild adventure, every spring through fall.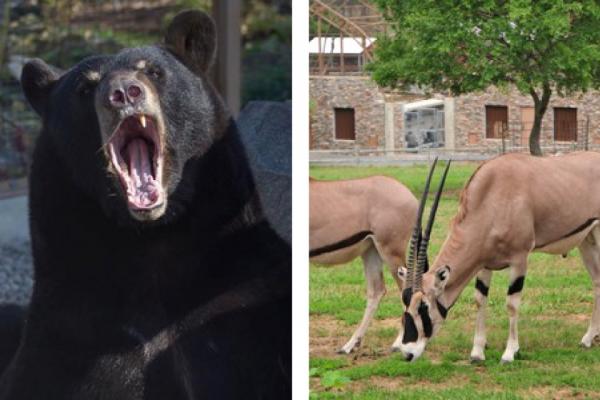 Hop on a tour bus to go on the thrilling Safari Tour, an open-air experience that will take you through pastures and woodlands where herds of bison, elk, ankole-watusi cattle, eland antelope, and even flightless birds such as emus and rheas, roam freely. All along the way, you'll learn interesting facts about these massive creatures, and the tour guide will make several stops to allow you to touch and feed the animals as they wander right up to the tour bus.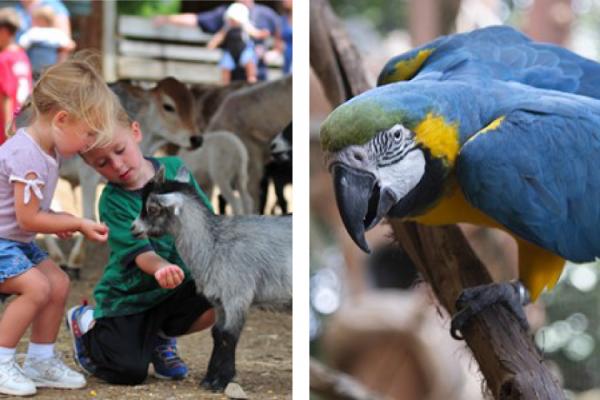 After the safari expedition, explore the Zoo Exhibits to see more incredible animals, such as a black bear, Bengal tiger, African lion, red kangaroo, gibbon monkey, and much more. Don't miss walking through the newest section of the park to meet (and feed!) the giraffes, named Spike and Bakari. For more hands-on experiences, visit the Petting Zoo, where kids and adults alike can pet and feed all kinds of friendly creatures, including African pygmy goats and long-necked alpacas. Families also will love experiencing the Baby Animal Program, where young and newborn animals are cared for throughout the year and are socialized with visitors.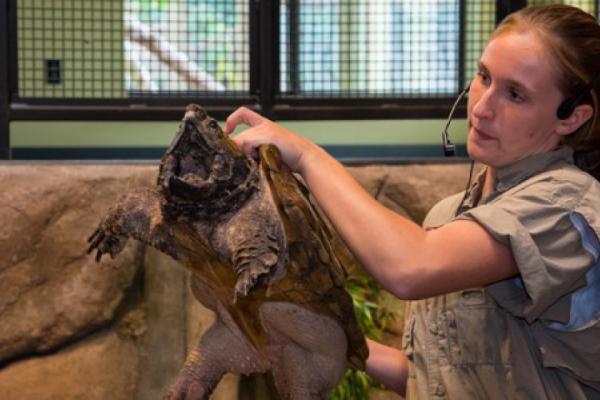 Want to see creatures of a more slithery nature? Make sure to stop into the Reptile & Exotics Building, where you can touch an alligator and a python, see poisonous dart frogs, and catch a periodic 20-minute reptile show. This building also houses a two-toed tree sloth and an array of tropical birds on view.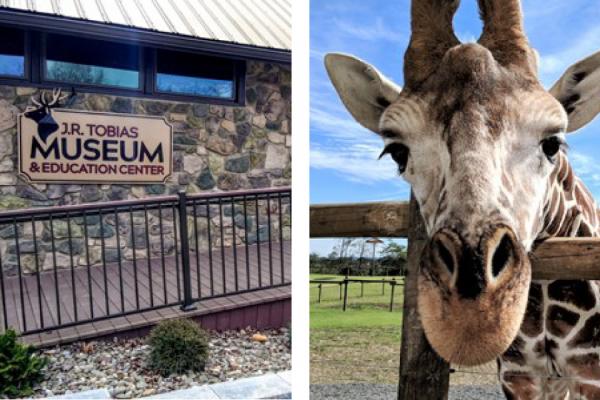 Learn more about Lake Tobias Wildlife Park at the J. R. Tobias Museum & Education Center, which received the Attraction of the Year Award from the Hershey Harrisburg Regional Visitors Bureau. You'll delve into the history of the park, learn about the life of the founder, and become knowledgeable about conservation efforts that you can participate in to help endangered species. The museum's 500-gallon freshwater aquarium is also a sight to see, with stingrays and other large fish. 
Get more information about Lake Tobias Wildlife Park to plan your next visit.