Whether you're craving a romantic retreat or a fun wine tasting weekend with friends, venture out to the scenic rolling hillsides of Shippenville, located in northwestern Pennsylvania, where you'll discover Deer Creek Winery, Inn BNB and Event Center, a welcoming winery and inn with picturesque views of the surrounding woodlands.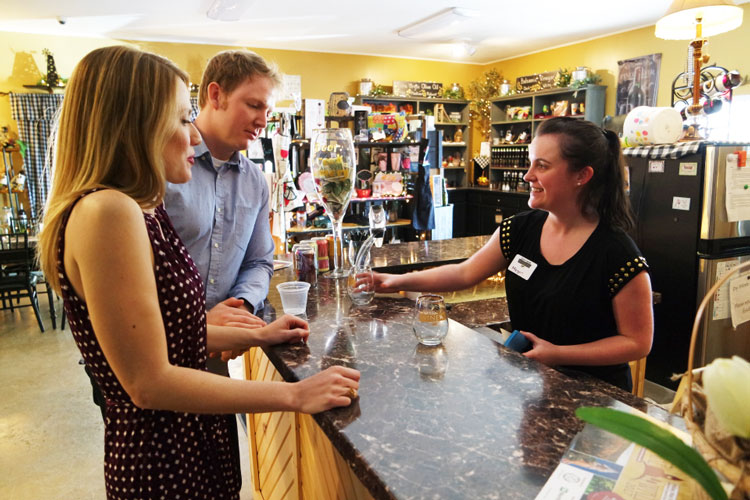 Deer Creek Winery
This family-owned property was initially known for producing exceptionally flavorful raspberries, so when the winery opened in 2009, its first offering was raspberry wine. Today, Deer Creek Winery offers a broad spectrum of approximately two dozen wines, including fruit wines such as Berry Wild Sangria Wine and Cranberry Craze Wine, red wine such as Cabernet Franc and Merlot, white wine such as Riesling and Pinot Grigio, and limited-edition varieties such as Country Mead Honey Wine. With a laid-back atmosphere and a picturesque patio to sip your wine of choice (as well as local craft beer, wine punch, or mulled wine), it's easy to make yourself at home here, even if you've never gone wine tasting before. Every Thursday night through Sunday afternoon, enjoy free live entertainment as local musicians take the stage. For a bite to eat, Vino's Den Café offers everything from sandwiches and naan flatbreads to shared plates such as bruschetta and charcuterie boards. Deer Creek Winery is also a popular location for bridal and baby showers, birthday parties, holiday celebrations, and corporate events due to its variety of unique and flexible event venues.
The Inn at Deer Creek Winery
Stay where you play when you book one of the unique, spacious rooms at The Inn at Deer Creek Winery. With its peaceful location amid the foothills of the Allegheny National Forest, this rural bed-and-breakfast offers all the relaxation you could need, yet the conveniences of free Wi-Fi and cable TV. Go wine tasting and listen to live music, dine on casual fare at the onsite Vino's Den Café for dinner, and then head back to your room to cozy up by the fireplace or unwind in your very own in-room hot tub. When you stay at The Inn at Deer Creek Winery, you'll enjoy luxurious—and complimentary—amenities including homemade breakfast, a bottle of wine and two glasses (if guests are over 21 years of age), and Wi-Fi. Take your pick from an array of specials and packages with additional amenities, such as the Romance Package, which includes chocolate-covered strawberries, roses, and a romantic dinner for two. Or get a great deal with midweek pricing, touting a $30–$50 (winter months) savings Sunday through Thursday, no promotional code needed.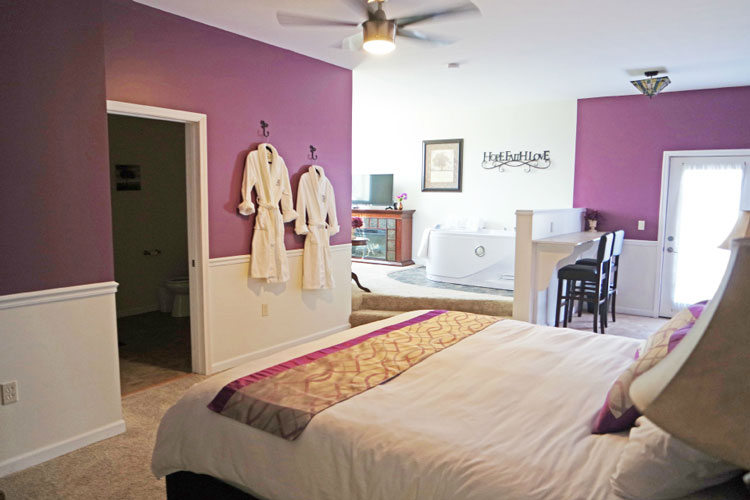 Winery Outlets
Want to buy Deer Creek Winery wine without making the drive? Pick up a bottle when you stop by one of the five Pittsburgh-area outlet winery locations: McCandless Crossing, South Hills Village, The Mall at Robinson, Beaver Valley Mall, and Hermitage Plaza.
Read the online brochure for even more ideas for your trip to The Inn at Deer Creek Winery.