Experience the grandeur of yesteryear when you escape for a long weekend at one of western Pennsylvania's historic boutique hotels, each touting a memorable past, one-of-a-kind architecture, and thoughtful amenities to make your stay truly special.
Buhl Mansion Guesthouse & Spa
In nearby Sharon, Buhl Mansion Guesthouse & Spa nods to the days of American royalty—when pioneering industrialists and business magnates transformed the country. Steel baron Frank H. Buhl built this 1896 castle-like mansion for his beautiful bride, Julia. Today, this charming bed-and-breakfast is known for being one of the most romantic inns in the country and having Buhl Mansion Spa, one of the top 10 spas in Pennsylvania. Stay in one of the luxuriously appointed guest rooms—each with its own gas fireplace, jetted tub for two, deluxe bathrobes, and much more—and book a special spa package for yourself or for two. You can relax and recharge with an array of massages, facials, moisturizing body wraps, exfoliating scrubs, and mani-pedi services. Buhl Mansion Guesthouse & Spa is conveniently located within walking distance of downtown Sharon, making it an ideal place to stay when visiting for the region's "Event of the Year," WaterFire Sharon, when fiery braziers illuminate the Shenango River and live musicians perform on boats.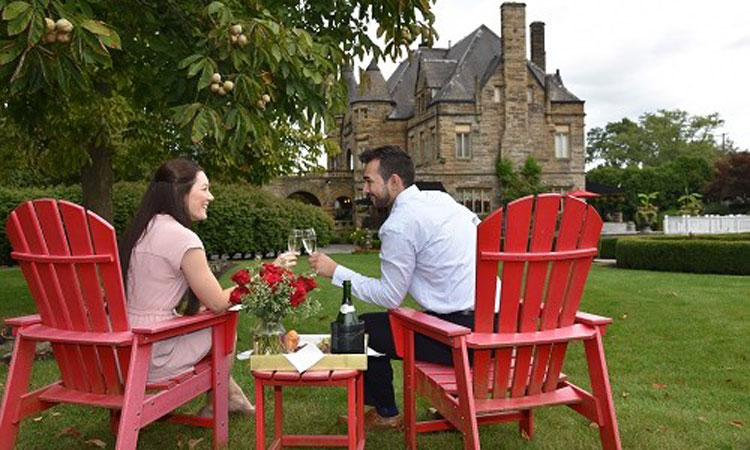 Tara – A Country Inn
Stay steps from the shoreline of Shenango River Lake when you get away to Tara – A Country Inn in Clark. Steeped in Southern charm, this 1854 Greek Revival-style mansion features Gone with the Wind-themed rooms and memorabilia, as well as Civil War artifacts. During summer months, stroll through the blooming gardens and lounge at the outdoor pool, and in winter, cozy up in plush robes and read by the fire—as each of the 27 rooms has its own gas fireplace—or take laps in the year-round, indoor pool. While you're here, don your fancy attire for dinner at Ashley's Gourmet Dining Room, seven-course meals and live piano music set the scene for a special night out. For a more casual atmosphere, Stonewall's Tavern offers hearty pub fare, from steaks to seafood. On Sundays, the Old South Armory transforms into a bountiful feast featuring the region's best Sunday brunch. Fill up on roasted meats, freshly made crepes and waffles piled with toppings, and much more.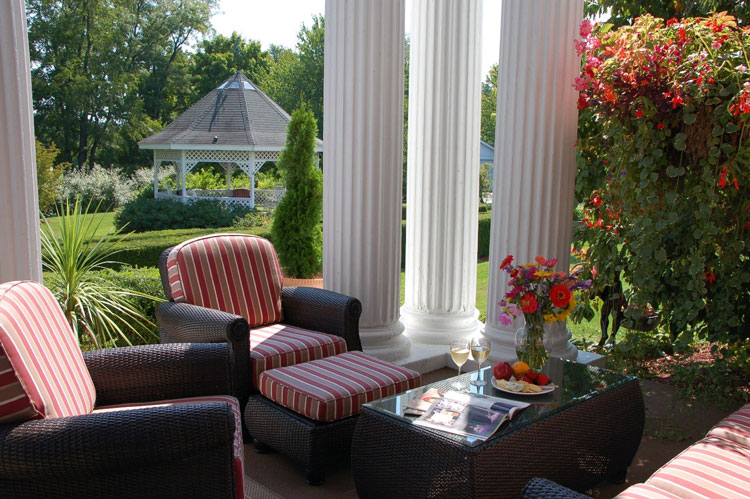 Weddings, Special Events & Corporate Retreats
With acres of gardens and a number of special event venues onsite, Tara – A Country Inn and Buhl Mansion Guesthouse & Spa are both popular destinations for weddings and elopements, as well as corporate retreats and special events. Plan your next event at one of these elegant destinations.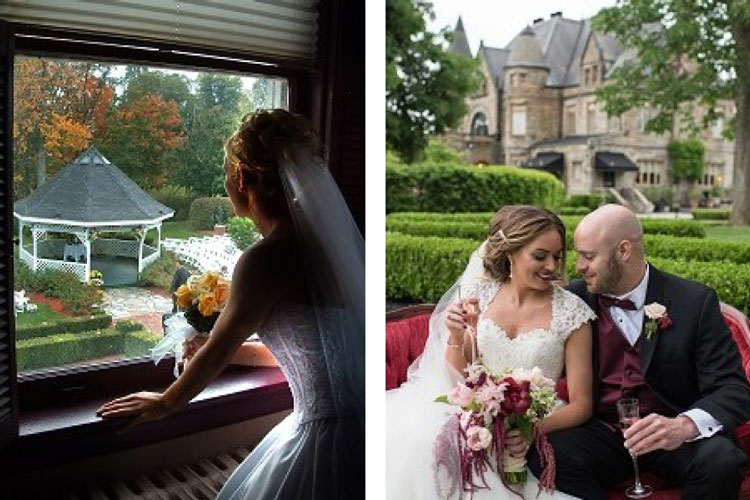 Looking for a special deal?
At both properties, take advantage of the mid-week special, offering a $100 discount Sundays through Thursdays. Also, when you stay two or more consecutive nights in the same room in January ("Cabin Fever") or during March – April ("Spring Fever"), you'll get the second night 50 percent off your standard bed-and-breakfast rate.