Fermented Food Destinations in Western PA
14 stops
Fermented Food Destinations in Western PA
3 Days - 14 Stops
Collage Coffee and Art House
221 S Broad St, Grove City, PA 16127
This route begins with a stop at Collage Coffee and Art House (1) near Grove City where visitors fuel up with their single-origin, expertly house-roasted coffee, and a sampling from their kombucha bar. Be sure to try the lavender blueberry if they have it on tap. Collage also carries delicious, locally made baked goods, including crepes and pepperoni rolls from Rolling Pin Bakery and beautiful cupcakes from Sweet Serenity. Additionally, they offer craft classes (check the website for dates and times), and a section of the shop is dedicated to jewelry, photography, ceramics, and watercolors from local artisans. Collage is such a warm, inviting space in a small college town.
Fairview Swiss Cheese
1734 Perry Hwy, Fredonia, PA 16124
Drive a few miles north to Fairview Swiss Cheese (2), which has been in the Koller family for four generations here in the United States and in the cheesemaking business for three generations prior to that in Germany. A green energy business, this company converts the waste products of the 7 million+ pounds of cheese they produce per year into "clean and green energy." Pick up some of their aged and smoked Swiss and local honey for snacking later in the day. When making Swiss cheese, three types of bacteria are commonly used in the fermentation process. Propionibacterium shermanii is the one that is responsible for the holes (from carbon dioxide) for which Swiss cheese is known. It is also what gives Swiss cheese its nutty and somewhat sweet and tangy flavor profile, which differentiates it from any other type of cheese. The folks at Fairview know their stuff and are willing to answer any questions about their products, although they no longer give tours of the cheese making process.
Meadville Market House
910 Market St, Meadville, PA 16335
On to the pristine college town of Meadville and to the Meadville Market House (3), where many local vendors fill the stalls in Pennsylvania's oldest market house in continual use constructed circa 1860. Beelzebub's Salsa, made in the nearby town of Cambridge Springs has a stall here. Eric Laughery, owner, makes some unique products beyond his standard salsa, hummus, and guacamole. For example, try his Golden Eggs (pickled jalapeño mustard eggs), as well as a pickled Cremini mushroom product called Spicy Shrooms. You won't find these anywhere else in the country so stop by to purchase a few jars while you're in the area.
Fermentation Science at PennWest Edinboro
219 Meadville St, Edinboro, PA 16444
Want to take your fermentation knowledge to a much higher level or simply confer with someone who's clearly in the know? PennWest Edinboro's degree program in Fermentation Science (4) may be just the ticket! The only program of its kind in PA, it incorporates the basics of chemistry and biochemistry with an emphasis on quality control and analysis within the fermentation process, including yeast and other microbes, water chemistry, and product analysis.
A. Caplan Company
12607 US-19, Waterford, PA 16441
Driving north toward Lake Erie, the A. Caplan Company (5) is the perfect stop for the home canner or anyone interested in beginning to pickle, ferment or preserve food. A. Caplan serves both home cooks and commercial enterprises, so it is really fun to look at everything from small canning jars to industrial canning pots. Your small seasonal canning ventures may just turn into a large commercial enterprise someday. That was the case for Olenicks at the Venango General Store.
Spencer House Bed and Breakfast
519 W 6th St, Erie, PA 16507
Take a break with an overnight stop at the 1876 Spencer House Bed and Breakfast (6) on the historic Erie Millionaire's Row. This section of spectacular homes from the late 19th and early 20th century was once inhabited by Erie's elite industrialist families. Spencer House was the first Bed and Breakfast in Erie, and it is a charming Victorian home.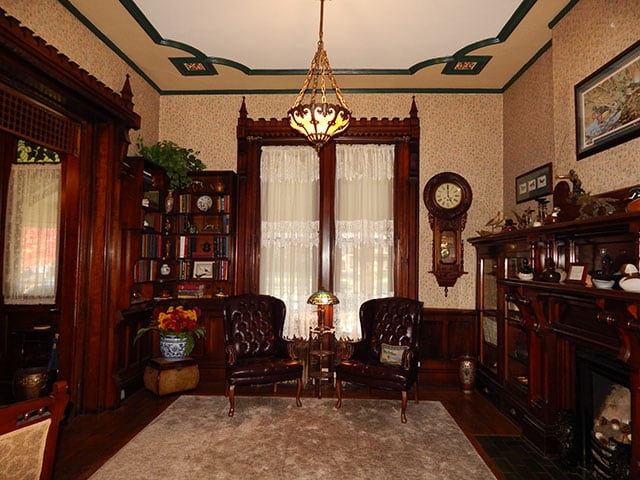 The Arbor Coffee House Cafe and Tea Room
340 Pennsylvania Ave W, Warren, PA 16365
After a great night's sleep and a delicious breakfast, drive off to The Arbor Coffee House Cafe and Tea Room (7) in the beautiful town of Warren, which is near both the Allegheny National and Cornplanter State forests. Enjoy some Earth Below Kombucha, including Honey Crisp Cinnamon and Blood Orange Cranberry flavors, as you sit out front and watch the traffic go by in this early 1900s oil boom town.
Wilds Sonshine Factory
3480 Route 6 West, Kane, PA 16735
On to the town of Kane to the new Wilds Sonshine Factory (8), where local sunflowers are distilled into spirits. Sunflowers from the owner's farm and local grains from Elk and McKean counties are used to make the final product. Alcohol made from sunflowers or sunflower seeds often doesn't have the "burn" associated with other distilled spirits, so it is worth a try even if you don't typically enjoy spirits. There is an educational experience for visitors on the grounds that explains the process—such a fun and unique experience.
Core Goods
2 East 1st Street, Oil City, PA 16301
Head into town to Core Goods (9) in Oil City, where you can buy Clarion River Organics sauerkraut and pickled veggies, such as delicious pickled radishes. Sit down for some delicious Kombucha from their house tap. The owners Shawn and Marie Alcorn and Ashley Cowles are happy to help you select products or talk about other things to do in the area.
Fair Winds in the Forest Cabins and Lodge & Clarion River Brewing
12810 PA-36, Clarington, PA 15828
600 Main Street, Clarion, PA 16214
After a long day on the farm and driving through the forests, two nights at Fair Winds in the Forest Cabins and Lodge (10) provides the perfect break. The cabins, all with private bathrooms, kitchen equipment, and picnic tables outside, are cozy and have great views of the woods. If your time doesn't allow stopping at this point, keep driving along to Clarion River Brewing (11) for some craft microbrews, such as their citrusy IPA called Iron Furnace which reflects Clarion County's iron history. In the mid-1850s, half of Pennsylvania's iron came from this area. At one time, there were thirty-one blast furnaces in the county. Few remain, but you can still see Helen Furnace on Route 1005 between Clarion and Cook Forest State Park. Blast furnaces, which were often named for the wives of the company owner, convert raw materials into liquid iron which is then poured into molds.
Blackbird Distillery
93 Blackout Alley, Brookville, PA 15825
Driving south, the next stop is Blackbird Distillery (12), where visitors can sample a variety of distilled spirits made from corn grown on the owner's farm and other local fruits. Blackbird is one of the few moonshine makers that make the moonshine from scratch on site. Most moonshine distilleries start with a premixed base and then add imitation flavorings. Blackbird starts with their own corn and adds real ingredients for flavor. After you've sampled the 'shine, peruse the shelves for your favorite house-made pickled items. Pickled, smoked jalapeños, spicy dill chips, hot pepper kraut, and Polish dills are just a few of the options available. Also, check out the Blackbird smoked cheese in the shop's cooler. It's delicious.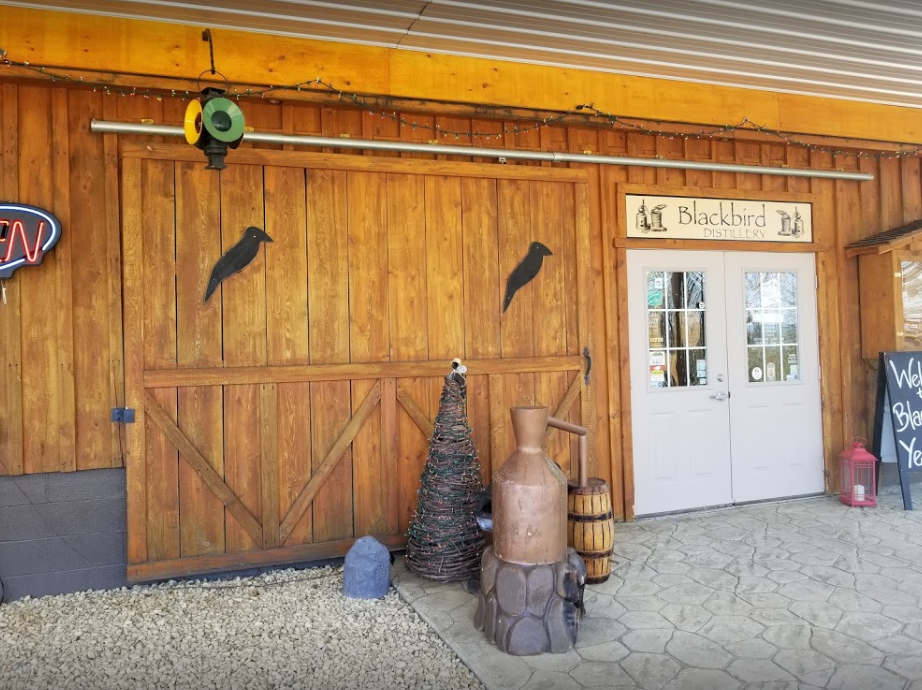 Lone Oak Farm
1606 Georgeville Rd, Marion Center, PA 15759
Driving southward into northern Indiana County, the next stop is Lone Oak Farm (13) owned by four generations of the Simpson family. They sell their own sauerkraut and have a selection of produce for home pickling and canning. Lone Oak's yogurt is made from milk from their own dairy herd. Set in Marion Center, it is a beautiful place to take a moment to stretch and enjoy the Pennsylvania countryside.
Disobedient Spirits
30 South Main Street, Homer City, PA 15748
Lastly, stop at Disobedient Spirits (14) in the little town of Homer City. This distillery opened in 2014 after the owners resuscitated an abandoned grocery store. Their products are unique and often make use of local plants and products. For example, local honeysuckle is used to make their Honeysuckle House Vodka uses, and their Solstice Spiced Apple Brandy is made using local fermented apple cider.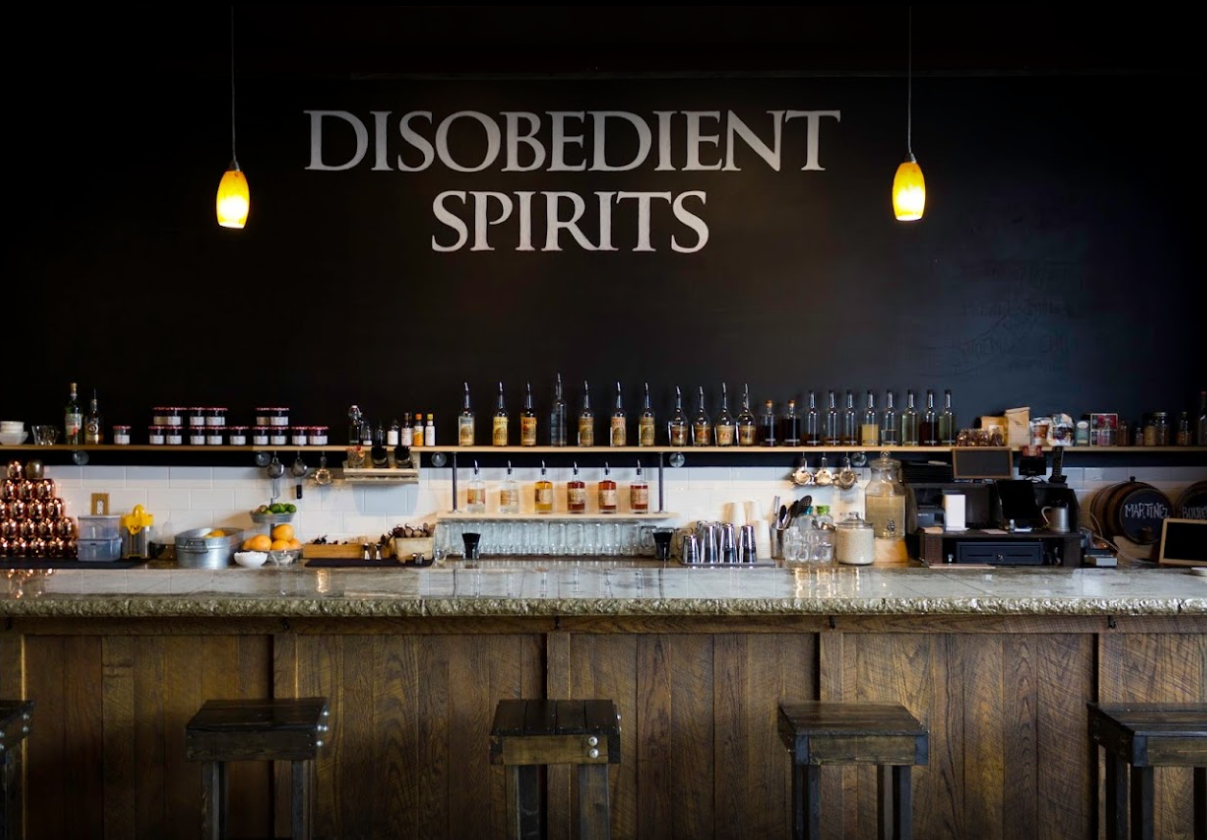 Explore our other regions
Select a region to view an itinerary