Pittsburgh & Laurel Highlands Fermented Food Destinations
18 stops
Pittsburgh & Laurel Highlands Fermented Food Destinations
3 Days - 18 Stops
Heinz History Center
1212 Smallman Street, Pittsburgh, PA 15222
Start the Southwestern cluster of stops at the Heinz History Center (1) in Pittsburgh where, among other treasures, the H J Heinz Company memorabilia is displayed, including a jar of 160-year-old pickles, glass pickle dishes, a Heinz salesman's "pickle sizer," and the iconic pickle pin (first appearing at the Chicago World Exhibition in 1893). The pins are also for sale in the gift shop. The Heinz History Center is filled with pickling trivia and information about everyone's favorite condiment: Heinz Ketchup.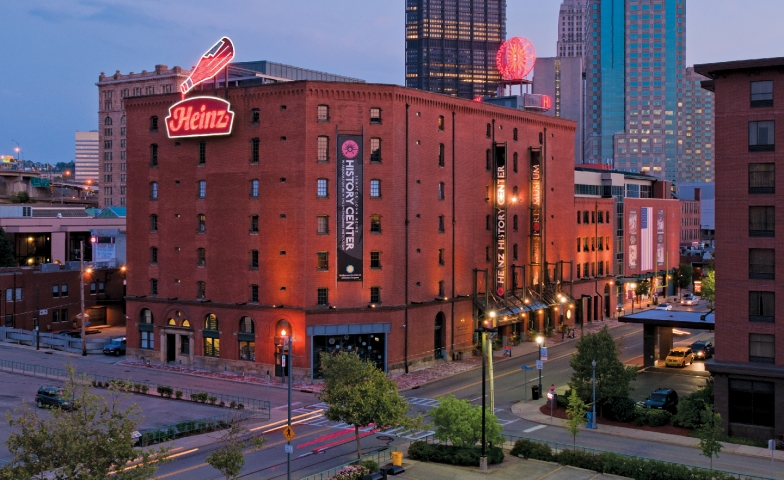 The BeerHive
2117 Penn Ave, Pittsburgh, PA 15222
The next stop is The BeerHive (2) in Pittsburgh's bustling Strip District. This area was once filled with food wholesalers, because of its proximity to the railroads, but now Penn Avenue and Smallman Street are loaded with shops serving all types of food and street-side sports team t-shirt displays. The BeerHive is the place to buy Pittsburgh Pickle Company's products, along with some of your favorite brews. Pittsburgh Pickle Company's Fire and Smoke Pickles and Briney Mary Mix are so good, and the garlic, mustard and celery seed brine of their Pittsburgh-style pickles is so delicious you will want to drink it. Sit down for some fried pickles and a yummy Banh Mi with house pickled onions, before you get on your way. 
Abeille Voyante Tea Co.
211 Grant Avenue, Millvale, PA 15209
Next, hop across the Allegheny River, taking the 40th Street bridge (where Washington crossed and almost capsized with his surveyor Christopher Gist back in 1753) to Abeille Voyante Tea Co. (3) to refresh your palate in the old mill town of Millvale. Many tea drinkers use the term fermented when describing their tea, instead of the actual term, oxidized. However, some teas are actually fermented. One type of oxidized and fermented tea is Pú erh, a very old tea from the Yunnan province in China. It is a tea that actually tastes better as it ages. Owner of Abeille Voyante Tea Co. Danielle Spinola will certainly prepare a pot of tea for your specific tastes and needs, but also check out her cooler of fermented drinks from Peluso Organics, including their kombucha and probiotic tea, a sparkling tea made from apple cider vinegar, tea, fruit juice, and probiotics.
Strange Roots
501 E Ohio St, Millvale, PA 15209
A short walk from Abeille Voyante Tea Co. is Strange Roots (4) for a true taste of Western Pennsylvania terroir. This is a rustic brewery run by local experts in wild beers or brews fermented with yeast and bacteria naturally existing in the air. Most of their beers are aged for almost a year in oak barrels and would be characterized as sour. Strange Roots has outdoor seating and an assortment of board and card games to add some fun to your trip.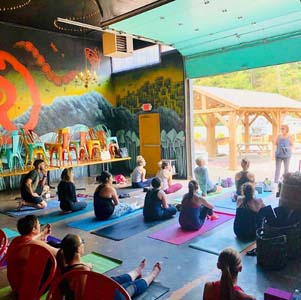 Boyd and Blair
Glass Factory, 1101 William Flynn Hwy Old, Glenshaw, PA 15116
Just a few miles away is Boyd and Blair (5), where vodka is made from one hundred percent Pennsylvania grown potatoes, and the rum is made with molasses made near Lancaster. Boyd and Blair offers special cocktail classes and other events where a tour is included. Their vodka has a deliciously clean feel on the palate. 
Fairmont Hotel
510 Market St, Pittsburgh, PA 15222
Looping back towards downtown, check into the stylish Fairmont Hotel (6) for beautiful surroundings and an outstanding display of items found while excavating for the building's construction. The items include antique pieces of china, a porcelain doll, glassware, silver, and beads.
Cinderlands Foederhouse
2601 Smallman Street, Pittsburgh, PA 15222
For dinner, take a short drive to Pittsburgh's trendy Lawrenceville neighborhood and Cinderlands Foederhouse (7). Here, you can try their kielbasa with radicchio kraut or their spent grain chicharrons with beer cheese. Wash it all down with one of their brews or their Cobra Tonic, a Turmeric Tea Kolsch. For a non-alcoholic option, a local ginger beer is available too.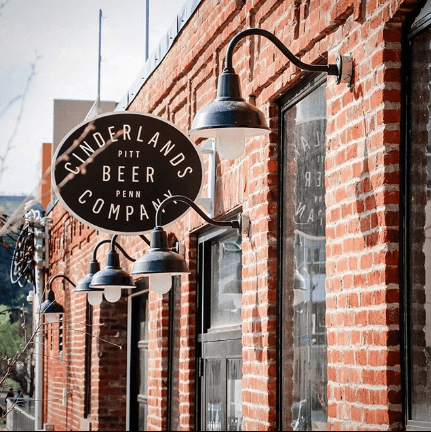 Spirit & East End Brewing
242 51st St, Pittsburgh, PA 15201
147 Julius St, Pittsburgh, PA 15206
After a good night's sleep at the Fairmont, have brunch at Spirit (8) (Sundays only), an event space, bar, and restaurant in a former Moose Lodge. Along with your meal, try some local Red Star Kombucha or their PickleBacks, a shot of pickle or pickled carrot juice with added alcohol. Walk around this charming neighborhood before driving along to East End Brewery (9), the first microbrewery in the Pittsburgh area. Sample their Pickle Beer (a partnership with the famous Primanti Brothers sandwich restaurant) and then order from Larder, the tiny restaurant window inside the brewery. Their Smoked Pickled Beets and Falafel with pickled veggies are recommended. House-made Barmy Soda, ginger ale, root beer is also available for teetotalers or those who would rather not imbibe in alcohol.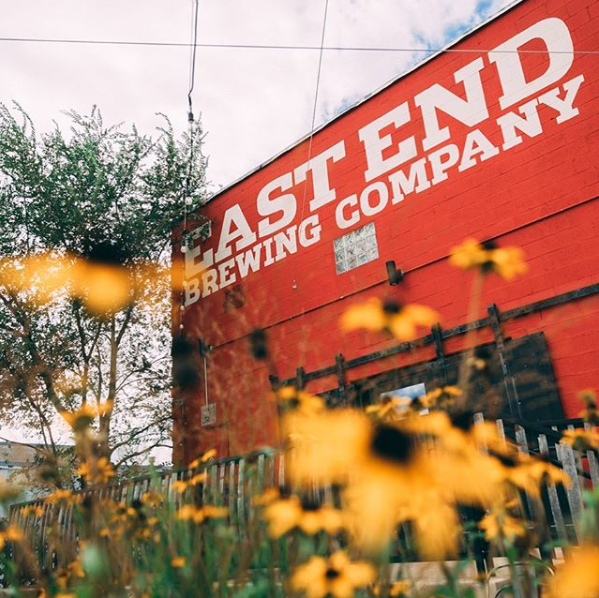 East End Food Co-op
7516 Meade St, Pittsburgh, PA 15208
Nearby, the East End Food Co-op (10) has been a community food treasure for almost forty years. Here shoppers can find many regional cheeses from award-winning cheesemakers, including Goat Rodeo, Doe Run, Birchrun Hills Farm, Valley Milk House, and God's Country Creamery. Pick up a loaf of sourdough bread from one of the local bakeries they work with as well. 
Before driving eastward, stroll around the neighborhood to find the only remnant of the four-story, thirty-room Heinz mansion called Greenlawn. It was once surrounded by estates owned by other wealthy magnates like Andrew and Thomas Carnegie, George Westinghouse, and Henry Clay Frick. The only thing that remains from Greenlawn on the 7000 block of Penn Avenue is a fancy (now worn and rusted) iron fence, but it is worth the walk just to feel the history. The grounds once contained a conservatory with ten greenhouses, as well as a large home for the Heinz family. 
Taiwanese Bistro Café 33
1711 Shady Ave, Pittsburgh, PA 15217
After your walk, it is a quick drive to the Squirrel Hill neighborhood of Pittsburgh. A historically Jewish neighborhood, Squirrel Hill has more recently become known for its variety of excellent Asian restaurants and bakeries that showcase foods from China (Taiwanese and Sichuan), Thailand, Korea, Japan, and Vietnam. The kimchi hot pot at Taiwanese Bistro Cafe 33 (11) draws people from around the city. Kimchi, sometimes spelled kimchee, is a Korean condiment made from fermented vegetables, oftentimes cabbage and turnips. Traditionally, kimchi is kept in a tightly sealed pot and stored underground until needed. Taiwanese kimchi is not as spicy as the Korean style. The hot pot at Taiwanese Bistro Cafe 33 is brought to your table with a small burner under it from which you can spoon the mixture of hot veggies, tofu, and kimchi over warm rice to enjoy. The marinated turnips here are also stellar, as well as the stir-fried stinky (fermented) tofu. 
Laurel Highlands Meadery
106 4th Street, Irwin, PA 15642
Hop onto Pittsburgh's Parkway West (376W) to Route 30 for a leisurely drive to Laurel Highlands Meadery (12) in Irwin. Sample a few beverages, including their cherry cyser (made with hard cider), blackberry mead, or Moscow Miel. Mead has been around for thousands of years. It is a fermented beverage containing honey, yeast, water, and other spices, herbs or flowers for flavor.
DeLallo Italian Marketplace
6390 US-30, Jeannette, PA 15644
One more stop at DeLallo Italian Marketplace (13) in Jeannette before calling it a day. Built in 1950, this is the first site of the now internationally known company. It is packed with salami, cheese, bread, jarred foods, and the longest olive and antipasto bar around. Delallo is the largest importer of olives and antipasti in the country. Olives are one of the most popular fermented vegetables in the world, and whether they are processed or served as is, they are all fermented in a brine first. No one leaves the Delallo store without a big bag of goodies. 
Robertshaw Country House
1001 Harvey Ave, Greensburg, PA 15601
For a unique overnight stay, the Robertshaw Country House (14) in Greensburg, run by Benedictine nuns from the monastery on-site, is suggested. This 1931 Colonial Revival home on the property of St Emma's Monastery is beautiful and quiet. It is the perfect place for a restful sleep.
The Pickled Chef
1020 Latrobe 30 Shoppes, Suite 427, Latrobe, PA 15650
In the morning, drive on Route 30 (the historic Lincoln Highway) to the outskirts of Latrobe, home of Mr. Rogers, to the strip mall named Latrobe 30 Plaza. Yes, a strip mall. On the right side of the outdoor shopping mall you will see The Pickled Chef (15). This canning, preserving, and pickling company also has a cafe. Stock up on unique items, such as pickled ramps, pickled kohlrabi, and okra before having one of their fabulous grilled cheese sandwiches (local cheese, of course) with homemade tomato soup and a side of their fermented kraut or pickled green beans. It is a treasure hidden in a suburban outdoor mall. 
Lapp Family Market
216 Kingston St, Latrobe, PA 15650
Just down the road before the Laurel Mountains is Lapp Family Market (16). This Mennonite family-owned market has bins of bulk food and also carries local water kefir, yogurt, and buttermilk. Pick up a few bottles of water kefir for your car cooler before getting on your way. 
Out of the Fire Café
3784 PA-31, Donegal, PA 15628
Drive along the tree-lined highway for a few miles to Route 711 and the town of Ligonier. You will pass many farms and the country estates of Pittsburgh's wealthy along the way. You will also see some fabulous Belted Galloway cows on your left (think cows with Oreo stripes) before arriving at Out of The Fire Café (17) in Donegal. The chef at Out of The Fire follows a no-waste policy and saves every scrap of food for pickling or fermenting. House fermented kimchi and salsa verde are on the menu. Known for their smoked and cured salmon and creamy roasted mushroom soup, this mountain top restaurant also dishes out fabulous crispy brussels sprouts with smoked blue cheese, pickled red onions, and Fresno peppers with Lacto-Fermented Buffalo Hot Sauce and Kewpie Aioli. They are delicious! 
Wilderness Voyageurs
103 Garrett St, Ohiopyle, PA 15470
A relaxing drive south through the mountains brings you to Ohiopyle. A cabin near the falls is the perfect way to end this trip. The folks at Wilderness Voyageurs (18) have many cabin listings to offer, including some with gorgeous views of the falls. There is even a Treehouse.
Explore our other regions
Select a region to view an itinerary