Pennsylvania Wilds, Upstate PA & Pocono Mountains
18 stops
Pennsylvania Wilds, Upstate PA & Pocono Mountains
3 Days - 18 Stops
Barn Nutrition and Fitness
104 East Overbrook Rd, Shavertown, PA 18708
The PA Wilds & Upstate PA trail has a unique mix of old and new fermented and pickled foods. First stop is Barn Nutrition and Fitness (1) in Shavertown. Be sure to ask for Tammy Brill when you arrive. Tammy makes and sells a wide array of fermented products here under the name Fermented Delights and More, including beet kvass, kombucha, water kefir, jalapeño apple kraut, kvass kraut, superfood kimchi, and more. Tammy is always happy to share her story and more about her products.
Nutmeg Market
970 Wyoming Ave, #3937, Forty Fort, PA 18704
A mile away is the tiny Nutmeg Market (2). Filled to the brim with locally made food, this is the place for Gail's Cupboard products: fermented mustards, fermented lemonade, kvass tonic, fermented salsa, kraut, and kombucha. They also carry kombucha from both Clark's Culture and Counterpart. It is a delightful market in the Luzerne County town of Forty Fort named after the original forty Connecticut pioneers who were sent by the Susquehanna Company to claim lands in the area.
The Canning House
900 Rutter Ave, Forty Fort, PA 18704
Just down the road is The Canning House (3), a restaurant and kombucha bar with seven varieties on tap. Housed in an old canning factory, The Canning House serves modern food in an art filled space. The building called 900 Rutter was built in 1903. In 2001, it was purchased at auction by a local artist, and since then the space has been filled with unique shops, such as Sugar Plum Chocolates, a woman-owned business since 1995, and Rustique, a treasure-filled gift shop with new and vintage items.
The Blind Pig Kitchen
236 Iron St, Bloomsburg, PA 17815
The next stop is The Blind Pig Kitchen (4) in the college town of Bloomsburg, where everything is made from scratch and preserved to eliminate waste. Their pickled cucumbers, okra, and beans are fabulous, and the burgers and pasta dishes are amazing too.
North Mountain Supply
130 Main St, Muncy Valley, PA 17758
Now that you have tasted a variety of delicious fermented products, it is time to try making your own once you return home. North Mountain Supply Company (5) in Muncy Valley carries everything you need from equipment for canning, distilling, and wine and beer making, as well as spices, grains, and yeasts. They even have an array of instructional books and DVDs to help you along the way. North Mountain has multiple types of Mother of Vinegar, which is added to cider, wine, and other alcoholic beverages for home vinegar making.
Bullfrog Brewery
229 W 4th St, Williamsport, PA 17701
Bullfrog Brewery (6) in Williamsport in Lycoming County is next on the route for some warm sourdough pretzels with Edgar IPA beer cheese sauce or Bullfrog Red Ale mustard. They also have a delicious house-made root beer for those who may not be drinking alcohol.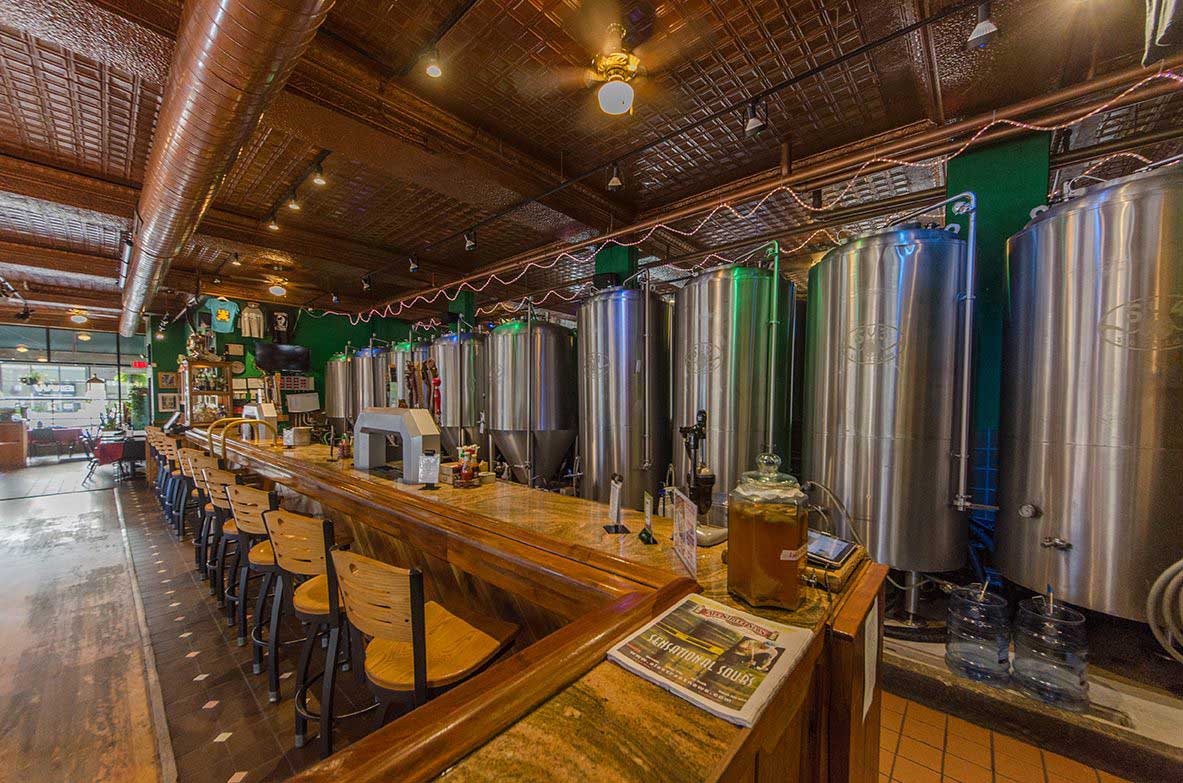 Kimball's & Yorkholo Brewery
972 2nd St, Williamsport, PA 17701
19 N Main St, Mansfield, PA 16933
Onward to Kimball's Pub (7) for dinner where the homemade tempeh is a must. Tempeh is a nutty and mushroom-y tasting protein made from fermented soybeans. Choose between their tempeh fries, tempeh burgers, tempeh wraps, or tempeh Reuben. Kimball's is a fun place with great local beer but be sure to save room for your next stop Yorkholo Brewing (8). Here guests can sample the Pennsylvania Wilds Series, which uses spontaneous fermentation and local weeds and herbs to make one-of-a-kind brews. Enjoy your sour, naturally fermented brew with Yorkholo's beer-battered pickles.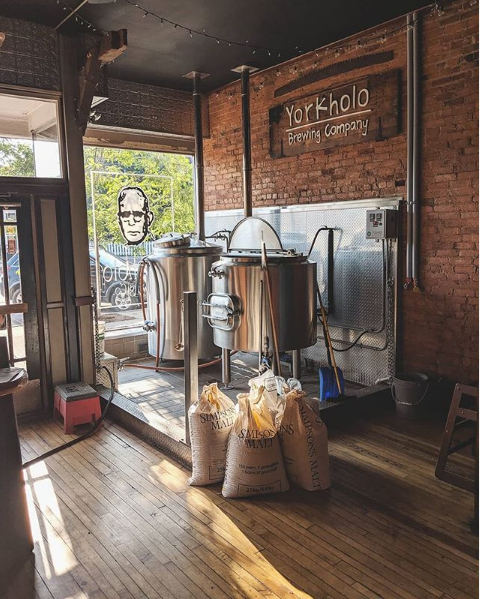 Berry Fields Farm
138 Berry Ln, New Albany, PA 18833
Time for an overnight rest at the Berry Fields Farm (9) farm stay. Guests can just relax and observe farm life, or they can visit with the animals. There is also a cozy farm store on site with local produce and jarred products. The view of the Endless Mountains of Pennsylvania is unparalleled at this farm.
Nimble Hill Winery & Brewing Company
3971 US-6, Tunkhannock, PA 18657
After a good night's rest, drive east through the lush landscapes of Eastern Pennsylvania to the family-owned Nimble Hill Winery & Brewing Company (10). Owners Gary and Ellie Toczko have one of the state's first combination winery/brewery destinations. They focus on local ingredients, as well as locally-designed labels and packaging.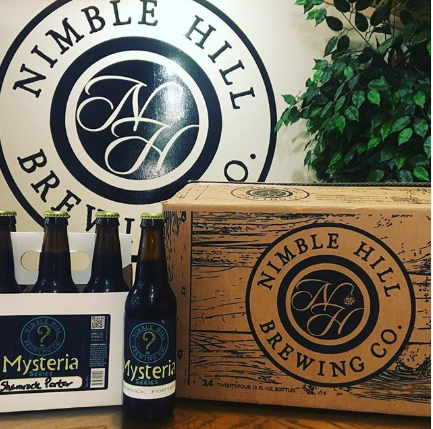 Luna Wine & Table
2296 Valley View Road, Franklin Forks, PA 18801
Next, drive north to visit the unique and tiny Luna (11), a vegan-vegetarian brewpub. Be sure to check the hours first, as they change seasonally. Luna makes their own tempeh, natto, kimchi, cheeses, and breads with local grain ground on site. Their house-made beverages vary, but can include mead, kombucha, beer, hard cider, and perry (cider made from pears). The choices are unbelievable at this hospitable little oasis in northwestern Pennsylvania.
Himalayan Institute
952 Bethany Turnpike, Honesdale, PA 18431
Driving south through the Pocono Mountains to the Himalayan Institute (12) in Honesdale, you will pass some of the most peaceful scenery in the state. However, the most peaceful part of this drive comes when you arrive at The Himalayan Institute, a non-profit organization that provides educational, spiritual, and humanitarian programs that include yoga and wellness retreats. The volunteers and staff also work at their Sacred Grove Cafe, which serves fair trade coffee roasted on the campus by Soma Origins. Also, stop by the Moka Origins chocolate innovation lab and craft chocolate cafe. Here you can watch videos about the coffee and cacao harvesting process while you sip rich hot chocolate made from freshly stone-ground cocoa and nibble on a chocolate cupcake or other treat.
Calkins Creamery
288 Calkins Rd, Honesdale, PA 18431
Next, head to Calkins Creamery (13) on Highlands Farm for some cheese. The creamery has been in the Bryant family since the 1880s and is home to 200 cows whose milk is used to make both raw and pasteurized cheeses. This Wayne County cheesemaker has won many awards, but in March of 2020, their Noblette, a brie-style cheese, won best in class at the World Cheese Competition. Their Noble Road also came in ninth place that same year. This is a very impressive small dairy out in the woods of Pennsylvania.
Peculiar Kitchen & Bar | KJs Pickle Barrel
307 Penn Ave, Scranton, PA 18503
355 Market St, 3A, Kingston, PA 18704
Head to Scranton to clear your palate at Peculiar Kitchen & Bar (14), a ramen restaurant that makes some delicious Asian pickles, kimchi, kimchi mayo, soy mirin pickled eggs, and all sorts of umami-rich items. KJs Pickle Barrel (15) is also worth a stop while in Scranton. They make their own pickles and even have a pickle hoagie made from a sliced, scooped-out pickle instead of bread. There's something for everyone in Scranton.
Country Cottage & Inn at Jim Thorpe
37 Race St, Jim Thorpe, PA 18229
24 Broadway, Jim Thorpe, PA 18229
Head down the road to the picturesque mountain valley town (once called Switzerland of America) Jim Thorpe. In the late 19th century, there were more visitors to this town than any other tourist attraction in North America outside of Niagara Falls. Jim Thorpe was once called Mauch Chunk, meaning Bear Place in the native Munsee-Lenape language. Visitors came to see nearby waterfalls and visit the switchback gravity railroad. Penn Station in New York City even had a platform specifically for Mauch Chunk travelers. While here, first stop at Country Cottage (16) to get some homemade pickles, pickled asparagus, and pickled garlic made by owner Lori Stahley, as well as pickle-themed gifts for friends and family back home. The shop is known as the "Home of the Blue Ribbon Pickle," which you will understand when you see all of the county fair blue ribbons on the wall. Next, spend the night at the historic Inn at Jim Thorpe (17). This charming (some say haunted) inn is close to shopping, restaurants, and bike trails. It is the perfect place for a restful night.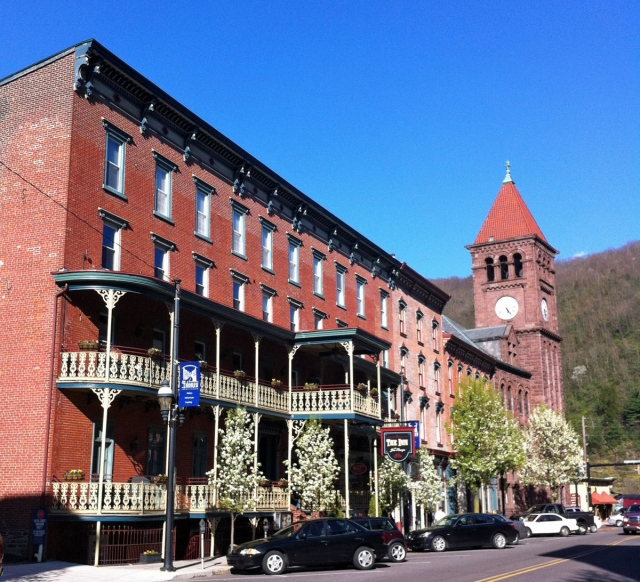 Yuengling Brewery
420 Mahantongo St, Pottsville, PA 17901
Last stop on this trip: Yuengling Brewery (18) in Pottsville, which is the oldest brewery in the United States. Here you can check out hand-dug caves dating back to the early 1800s built to ferment and chill beer before refrigeration was available. Also, the brew house's beautiful stained glass ceiling should not be missed. Tour the brewery, sample some brews, and stop in the store for a six-pack to go before heading home.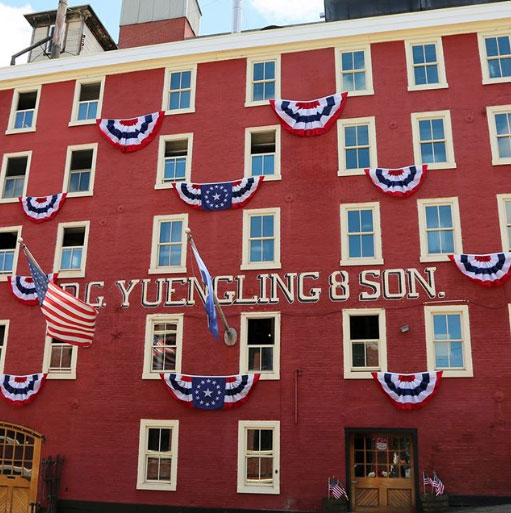 Explore our other regions
Select a region to view an itinerary