Nestled in the mountains of north-central Pennsylvania, you'll find the historic town of Wellsboro. Its well-known gaslights line the median of Main Street, sandwiched between the mom-and-pop stores and restaurants that give this town its vintage charm. Home to the Pine Creek Gorge—also known as the Pennsylvania Grand Canyon—located just 10 miles west, Wellsboro is sought out by outdoor enthusiasts year-round. From kayaking Pine Creek to hiking the rail-trails, Tioga County's gorgeous scenery lends itself beautifully to open-air recreation. Among its many attractions, golfers of any skill set, from beginners to seasoned pros, won't want to pass up playing the Tyoga Golf Course, open to the public—and open to anyone looking for a relaxing round of golf.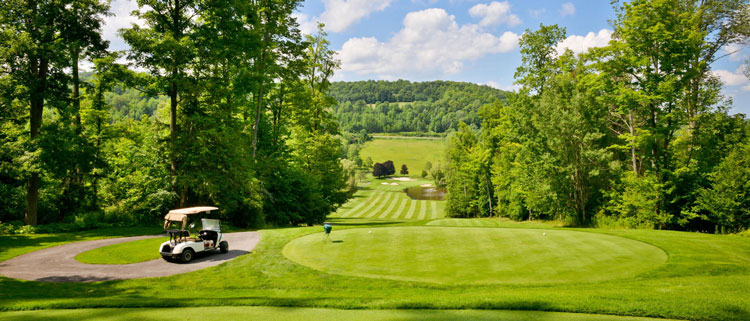 Golf Digest awarded four stars to Tyoga Golf Course for its challenging play and picturesque views. Designed as a 9-hole course in 1923 by Edmund Ault, Ltd., it was expanded to an 18-hole course in 1977. Situated on over 200 acres, Tyoga's grounds crew works tirelessly all season long to keep the course in exceptional condition so each time you play, you'll feel as if its greens and fairways were groomed just for you. Tyoga is open to the public, so whether you're looking to enjoy a game of golf or simply a relaxing lunch outdoors, you're welcome to come on in.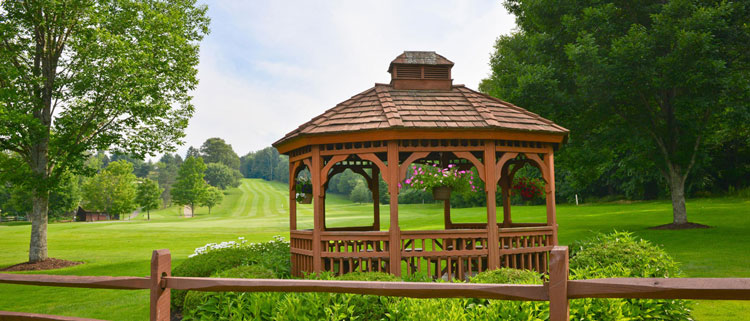 Newcomers to Tyoga may find the course both challenging and exciting, and even after playing several rounds it can be tough to master the subtle nuances that give Tyoga its character and appeal. Need a few pointers? Here's a quick introduction to what you'll find: Starting on hole #1, your first shot of the day will be across a small valley with its signature pond and fountain to your right. A magnificent view awaits on the tee box at hole #3, a 375-yard downhill par 4 with a green surrounded by a pond and bunkers. Hole #5 requires accuracy, as it can be tough to recover from a bad tee shot on this short par 3. Be happy with a bogey on #8, a 194-yard par 3 with one of the toughest greens on the course. Get your camera ready before your tee shot on hole #11. (Hint: this magnificent view inspired the logo for the course.) Hole #14 is a long par 5 with fairway bunkers that can easily disrupt your drive. And you'll end the day on #18, a long par 4 that ends at Tyoga's iconic gazebo.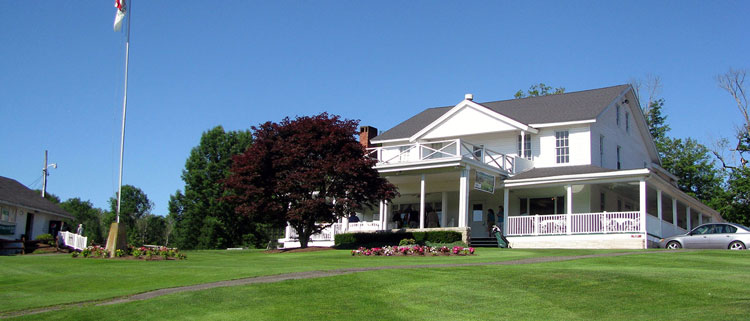 After your game, make your way to Tyoga Bar & Grille, where you can unwind with a drink and a sandwich on the patio while making your plans to come back and play again. With plenty of activities in and around Wellsboro, your family has plenty to explore while you play one of the most scenic golf courses in Pennsylvania.
Go online to book a tee time for your next golf game at Tyoga Golf Course.
Sponsored in part by Visit Potter-Tioga Visitors Bureau.