Surrounded by the lush natural beauty of the Allegheny National Forest in northwest Pennsylvania, Forest Ridge Cabins and Campgrounds in Marienville is a nature lover's paradise. Whether you're looking for a group camping trip or a romantic getaway for two, take your pick from a range of accommodations to suit all interests.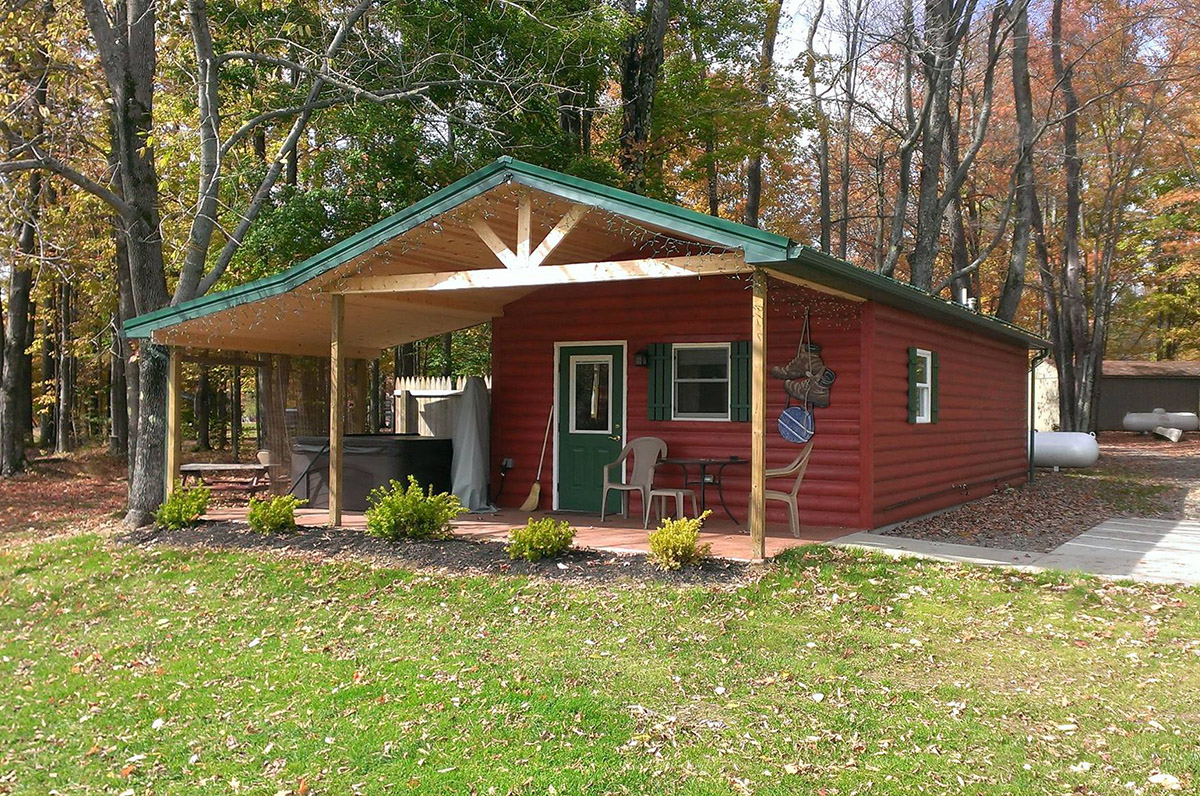 During camping season (approximately April through November), book one of the spacious, level campsites sprawled across 23 acres to pitch your tent, or choose one of the full hook-up sites to park your RV. Forest Ridge Cabins and Campgrounds also offers four distinct, full-facility cabins that are open all year, each offering kitchenettes, baths, gas fireplaces, air conditioning, charcoal grill, picnic table, fire ring, and a private hot tub. The Rocky Mountain Cabin and Adirondack Cabin go above and beyond by being pet friendly, and along with the Blue Ridge Cabin and Allegheny Cabin, offer all the comforts of home—and more. For a more rustic experience, enjoy "glamping"; in the pet-friendly Covered Bridge Cabin, which offers tons of amenities, including a gas heater, air conditioning, charcoal  grill, refrigerator, coffee maker, toaster, microwave, and access to the shower house.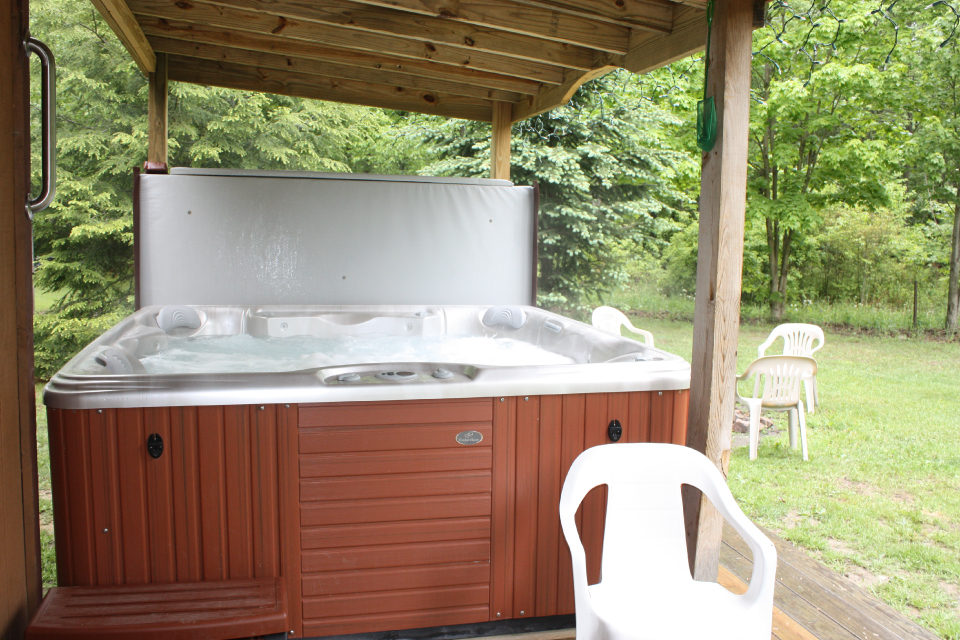 When you're not busy enjoying the amenities of your cabin or the campground, spend some time enjoying other features on-property. Families will love the heated outdoor swimming pool, open Memorial Day weekend through Labor Day weekend, as well as the free game room—no quarters necessary. The grounds also offer cell phone service and free limited Wi-Fi, making it easy to stay connected.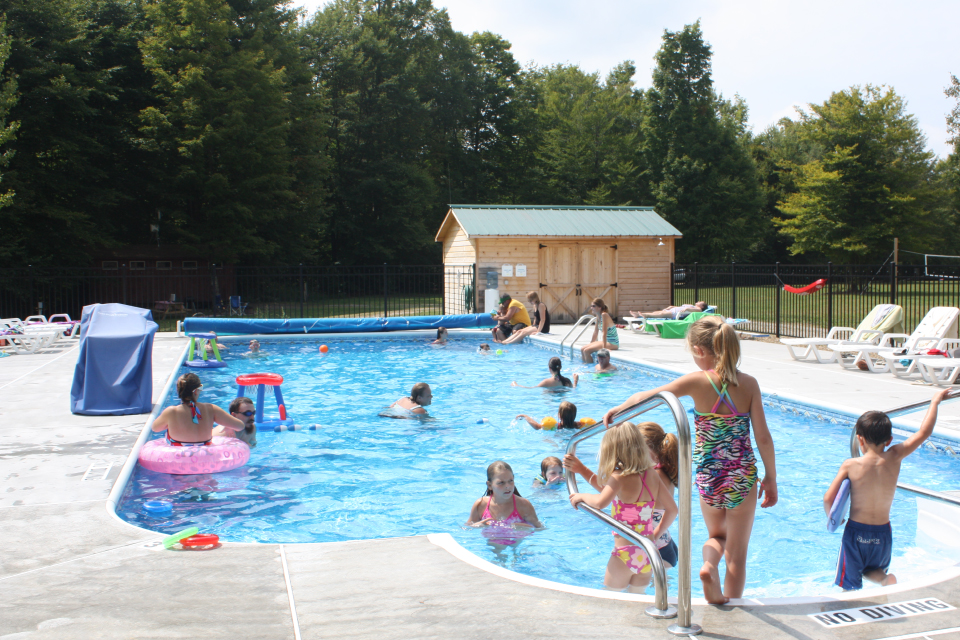 With its prime location in the heart of the Allegheny National Forest—Pennsylvania's only national forest—Forest Ridge Cabins and Campgrounds is the ideal home base for outdoor adventures all year long. In the Allegheny National Forest, you'll discover a wealth of land and water recreation across nearly 517,000 acres. In the spring and summer, picnic among wildflowers, hike or mountain bike in Buzzard Swamp, horseback ride on the many equestrian trails, windsurf or waterski in the Allegheny Reservoir, or kick up some dirt on the OHV trails. In autumn, the forest transforms into a blazing beauty of fall foliage, making for unforgettable hiking. Hunters will also find plenty of designated areas for bagging deer, black bear, elk, wild turkey, pheasants, grouse, and more. In winter, go ice fishing on the Allegheny Reservoir, cross-country ski along forested trails, or go snowmobiling on more than 365 miles of interconnected snowmobile trails. The area also features a number of nearby waterfalls to explore.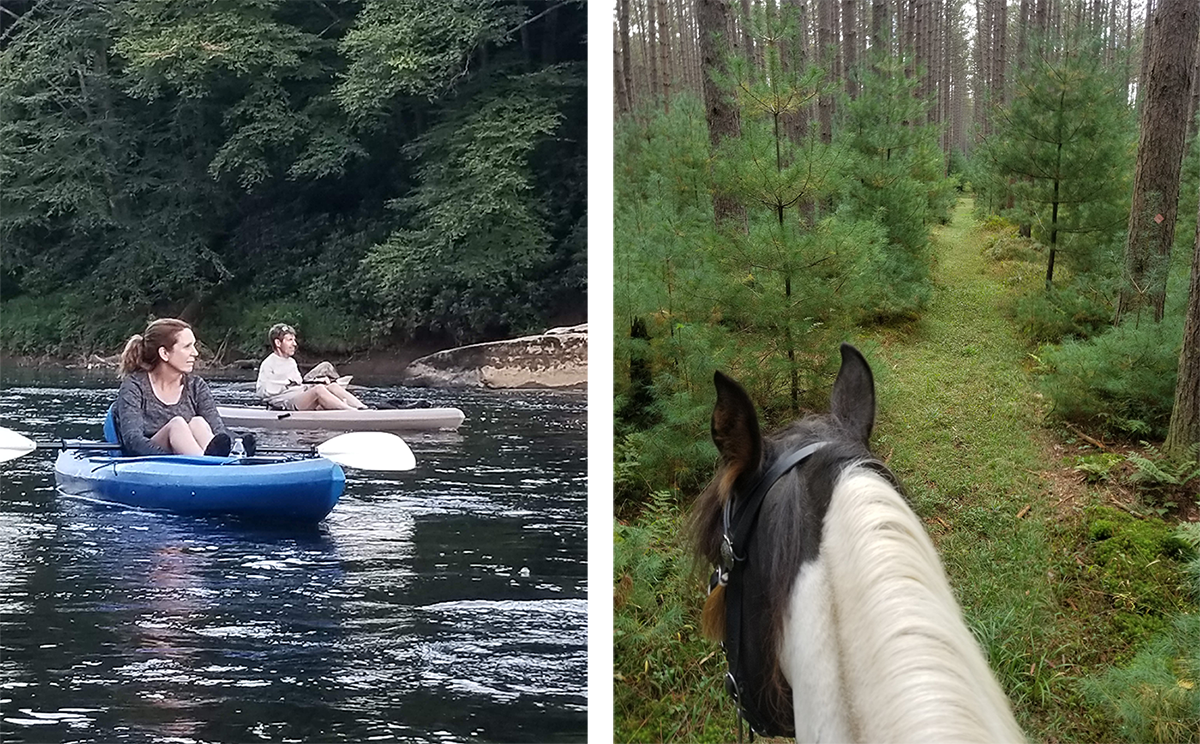 Forest Ridge Cabins and Campgrounds is also located a short distance from Cook Forest State Park, nestled along the banks of the Clarion River, where fishing, tubing, and canoeing beckon. While you're here, don't miss a walk beneath the Forest Cathedral: a spectacular canopy of old-growth white pines and hemlocks, designated a National Natural Landmark.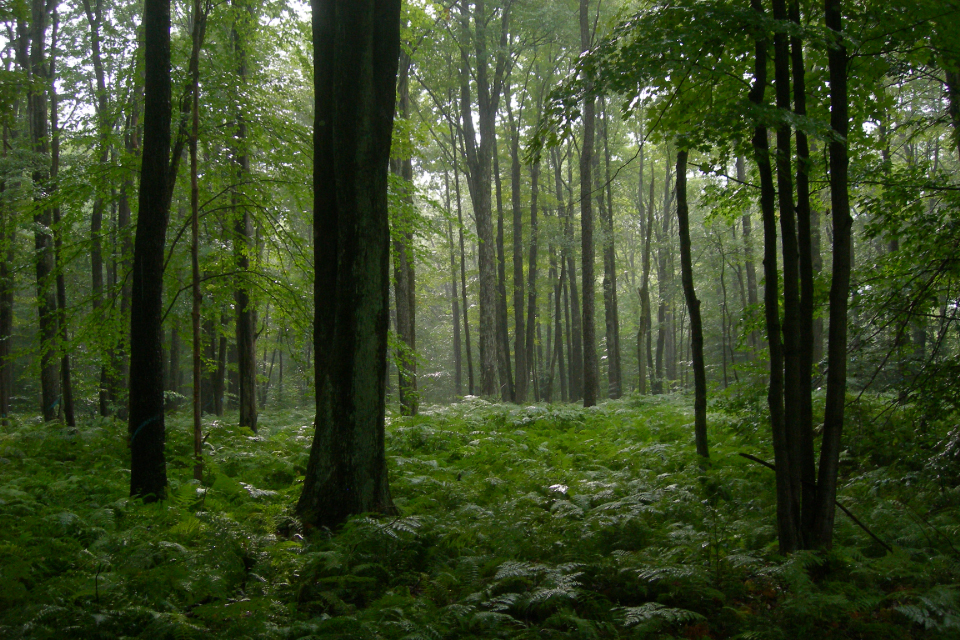 Start dreaming up your perfect getaway. Check cabin rates  or call 814-927-8340 to book your adventure's home base. Stay with them once, and become part of the Forest Ridge "family" forever.