With its historic homesteads, Colonial heritage, and Civil War battlefields, Pennsylvania is rich with American history. Go on the road trip of a lifetime when you rent an RV with RVShare—the world's first and largest peer-to-peer RV rental marketplace—to experience these legendary attractions. Take your pick from budget-friendly pop-ups to luxurious motorhomes, read real user reviews, and then hit the open road with your home-away-from-home. Every booking comes with a worry-free guarantee, including comprehensive nationwide insurance and 24/7 emergency roadside assistance, so your only concern should be where to stop for lunch.
Day 1: Philadelphia & Independence National Historic Park
Start your trip in Philadelphia, where Independence National Historical Park boasts numerous attractions packed within a few blocks: Liberty Bell Center, National Constitution Center, Independence Hall, Museum of the American Revolution, and more. After learning about the birth of the nation, pick up your RV and drive (2.5 hours) to Mount Pocono Campground in Mt. Pocono. Surrounded by pines and offering amenities such as Wi-Fi and heated swimming pools, it's an ideal spot to rest and recharge.
Day 2: Scranton & Steamtown National Historic Site
In the morning, drive 40 minutes to Scranton—"The Electric City"—where you can ride a historic steam locomotive at Steamtown National Historic Site, see vintage electric streetcars at the Electric Trolley Museum, and go 300 feet underground into a restored coal mine on the Lackawanna Coal Mine Tour. Then, drive (2 hours, 15 minutes) to Bald Eagle State Park to stay in the campgrounds and hike the trails.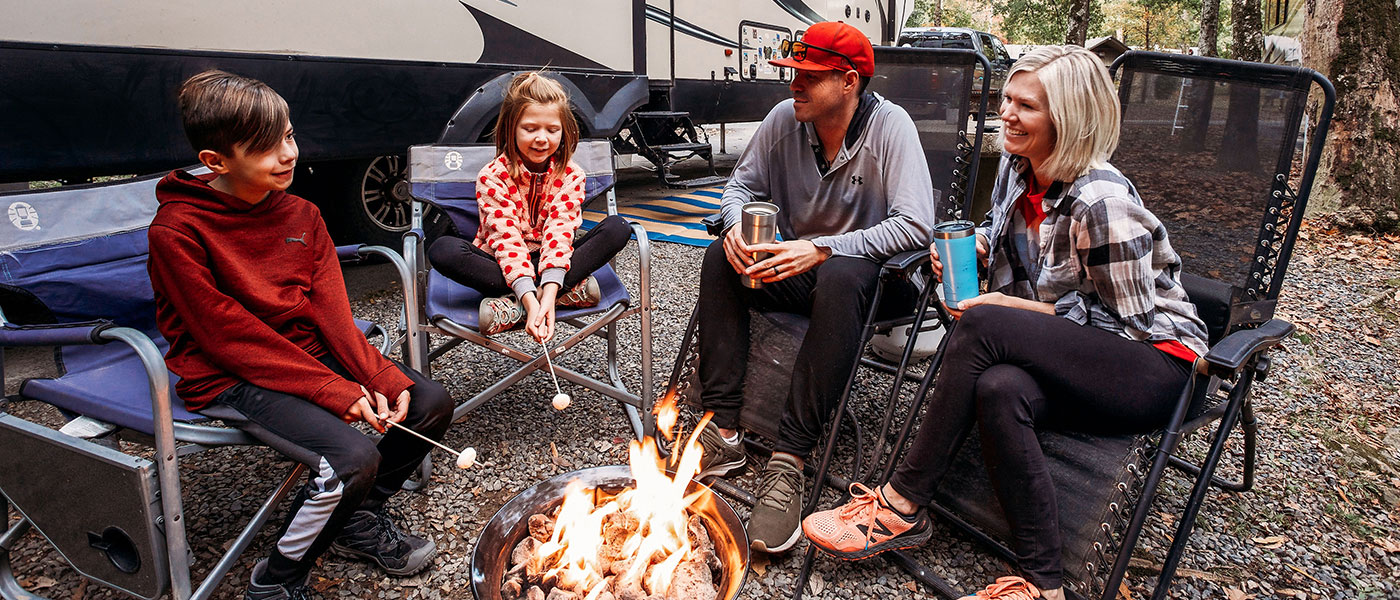 Day 3: Military & Railroad Heritage
The next day, drive 30 minutes to peruse war relics and military vehicles at the Pennsylvania Military Museum in Boalsburg, and learn about railway history at the Allegheny Portage Railroad National Historic Site in Gallitzin (1-hour drive). Then, remember the 40 lives lost during the Flight 93 crash on September 11, 2001 at Flight 93 National Memorial (1-hour drive) in Stoystown. Finish your day at Gettysburg Battlefield Resort (2.5-hour drive), where you'll stay for two nights and enjoy amenities such as a swimming pool, nature trails, Wi-Fi, bathhouses, and laundry.
Day 4: Gettysburg National Military Park
Less than 15 minutes away, spend the day exploring the battlefield, monuments, Cyclorama (a 360-degree, immersive painting), and museum at Gettysburg National Military Park, the location of the bloodiest battle and turning point of the American Civil War.
Day 5: 1700s History
In the morning, have breakfast and shop gourmet food products at Lancaster Central Market (1.5-hour drive), which dates back to 1730. Stretch your legs with a stroll through an iron plantation at Hopewell Furnace National Historic Site (1-hour drive) and a hike along the trails at Valley Forge National Historical Park (40-minute drive), where George Washington and his troops camped during the winter of 1777 during the American Revolutionary War. Finish your road trip by returning your RV to its original pick-up location.
Start dreaming up your perfect road trip with RVShare by searching RV rentals in Pennsylvania.