Nestled in the confluence of two rivers, where the Stonycreek and the Little Conemaugh join to form the Conemaugh, the historic town of Johnstown in Cambria County is surrounded by forested hillsides and picturesque views of waterways winding through the valley. Throughout the 18th and 19th centuries, this industrial hub was home to strip mines, steel factories and manufacturing plants, but today, the former industrial giant is transforming its rural lands and scenic waters into a recreational playground for outdoor enthusiasts. Lace up your hiking boots, grab your paddle or kickstart your dirt bike, and get ready for a wild time with these fun things to do and places to explore.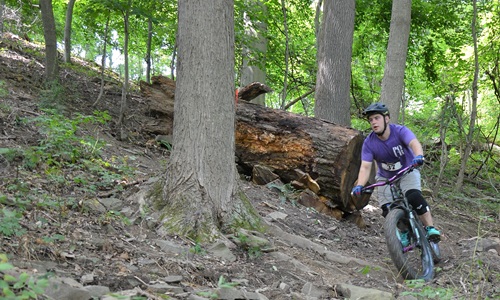 The Johnstown Inclined Plane is famous for being the world's steepest inclined plane (and for transporting town residents to safety during two catastrophic floods—in 1935 and again in 1977), but it's also the fastest way to the top of Yoder Hill, where sweeping vistas and a new network of hiking and downhill mountain biking trails await. Ride the funicular to the top, take in the dramatic views, and then explore the thrilling Inclined Plane Trails back down to the bottom.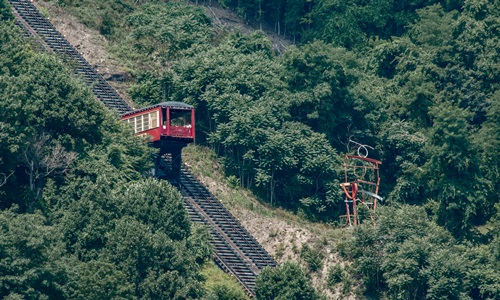 Throughout western Pennsylvania, the Trans Allegheny Trails is a system of multi-purpose trails converted from former railroads, and three of these national recreation trails are in the Cambria County area. Experience local history and the area's natural beauty along the Path of the Flood Trail, a historical trail that follows the watercourse of the famous 1889 flood; the 44-mile Ghost Town Trail, once home to iron furnaces, lumber camps and coal mines; and the Jim Mayer Riverswalk Trail, which eventually be connected to the 9/11 Trail.
For more off-road adventures, bring your toys to northern Cambria and southern Clearfield counties, where you can rev your engine and kick up dirt along more than 140 miles of dirt bike, OHV and ATV trails at Rock Run Recreation Area. This former strip-mining land is now the perfect basecamp for off-roading fun, with more than 350 camp sites across five campgrounds.
During warm weather months, cool off with a float along Stonycreek. At Coal Tubin', you can rent an inner tube for a relaxing ride downriver, or book a guided excursion down some thrilling whitewater rapids in an inflatable raft or inner tube.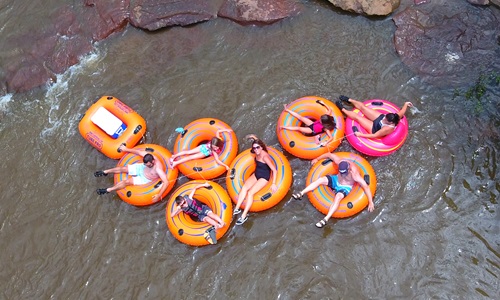 You don't have to go big to enjoy the beauty of the area. Take a stroll through the Cambria City Historic District to bask in the sunshine and get a peek into the area's revitalization. Comprised of charming turn-of-the-century industrial and community buildings—from ethnic churches and a band hall to a brewery and a bottling company—this downtown district is transforming as old buildings are living new lives as art workshops, florists and more.
See the online visitor guide for even more ideas on fun things to do during your next visit.