Nestled in the rugged wilderness of northwestern Pennsylvania, the Pennsylvania Great Outdoors region is comprised of Jefferson, Elk, Clarion, Forest, and Cameron counties—each packed with an array of adventures and attractions for couples, families, and groups. This is where you'll find more than a million acres of woodland to explore and some of the darkest skies on the East Coast, setting the scene for a relaxing vacation that feels like a world away. Whether you hike, bike, paddle, fish, hunt, geocache, watch wildlife, or ride horses, ATVs, or snowmobiles, you don't have to look far to see why this region has endless adventure to discover.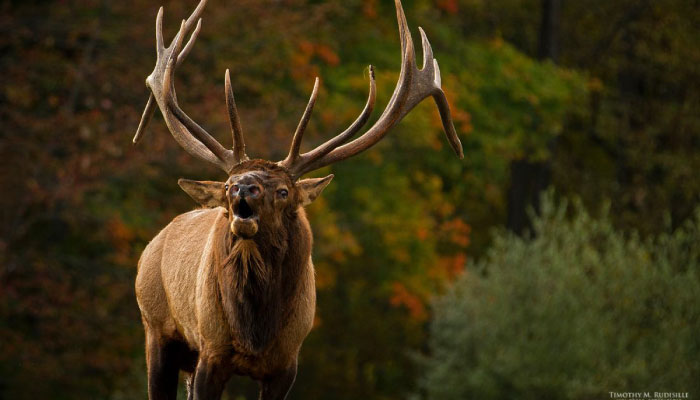 While you're here, listen to the bugle of elk in the wild, hike among some of the tallest trees in the northeastern United States, visit a world-famous groundhog, find intriguing history throughout charming small towns, paddle down some of the most spectacular rivers in the country, and sample the area's many flavors at unforgettable wineries, breweries, distilleries, and restaurants.
Approximately 1,000 wild elk roam freely through Elk and Cameron counties—known as "Elk Country"—and you can watch these majestic creatures traipse through the mountains and valleys throughout the year. During the fall rut, you may see mature bulls fight for mating privileges, showing off with a spectacle of bugling and battling. The state-of-the-art Elk Country Visitor Center in Benezette serves as an excellent starting point for your adventure with kid-friendly hands-on exhibits and a new show that takes you "inside the herd" in their movie 4-D theater.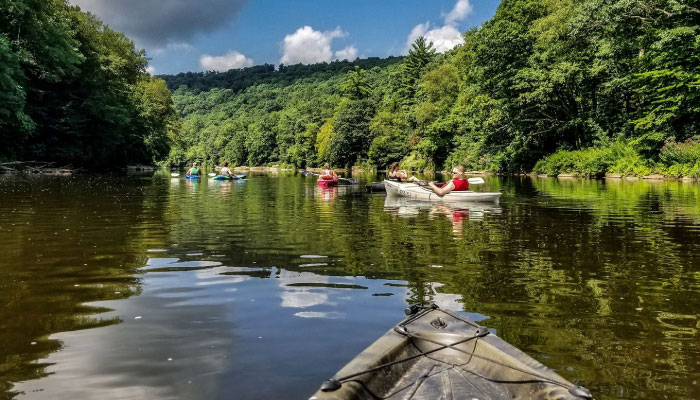 Nearby, the old-growth woods of Cook Forest State Park and its surrounding attractions bring many families back year after year to hike beneath the ancient hemlocks and pines, bottle-feed whitetail deer fawns, climb colossal boulders, and much more. You easily could spend a week or more riding horses, floating rivers, fishing streams, enjoying family amusements, relaxing around a campfire, and exploring the trails.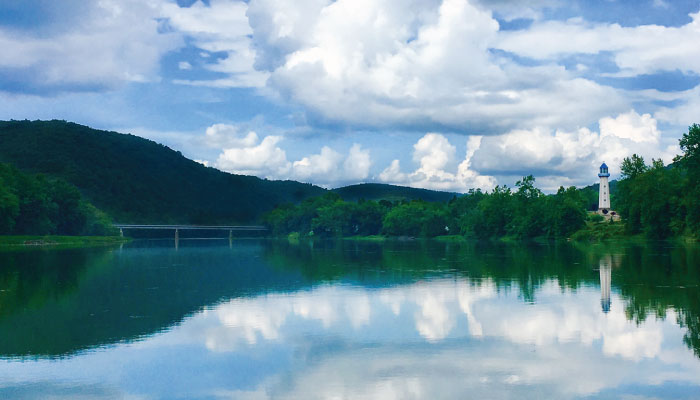 The Allegheny National Forest, as well as the National Wild and Scenic River System's Clarion and Allegheny Rivers, offers top-notch outdoor recreation opportunities, along with several other state parks that highlight the natural beauty of the region. The Clarion has been honored as Pennsylvania's 2019 River of the Year. The Wildlife Center at Sinnemahoning State Park showcases some of the area's intriguing animals and offers opportunities to get out and see them up close.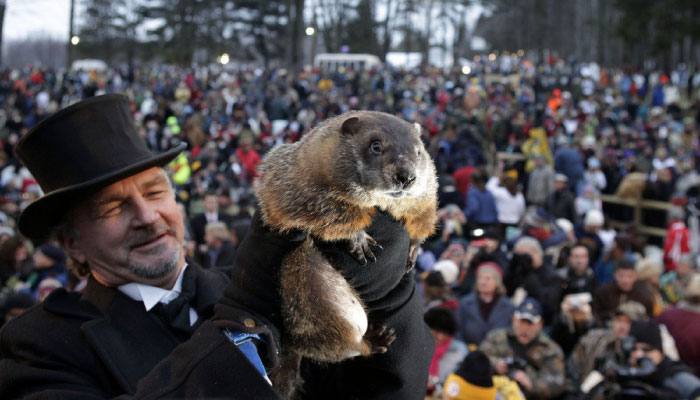 When you're ready for some small-town charm, explore the towns that dot the countryside here. You can join in on the events that celebrate what makes each one special, such as Punxsutawney's Groundhog Day, Clarion's Autumn Leaf Festival, Emporium's Weekend in the Wilds, Benezette's Elk Expo, Marienville's Winterfest, and many others. Many towns boast historic main streets and a number of intriguing relics from the past, and well-maintained rail-trails connect many of these hubs, providing access to recreation opportunities and incredible scenery throughout the region. Foodies will love dining at the many gourmet restaurants, and connoisseurs of fine drink will enjoy sampling the flavors of the area's many wineries, breweries, and distilleries on the Uncork the Great Outdoors Wine Trail.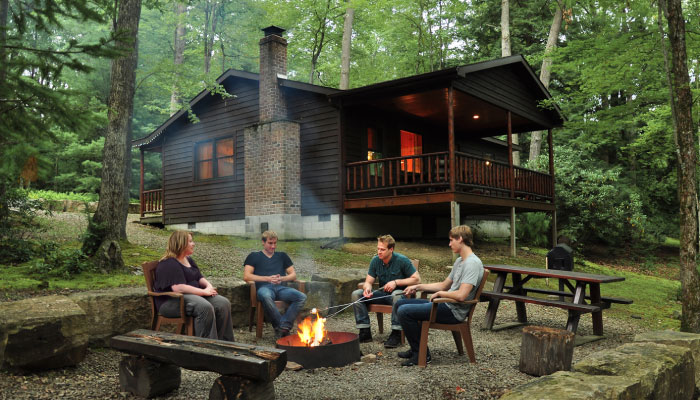 Lodging options range from cozy cabins in the woods to historic B&Bs with plenty of personalized charm, convenient hotels and motels with all the amenities, luxurious lodges beneath the trees, and remote campsites and campgrounds to park your RV or pitch a tent.
Get even more ideas for your next vacation when you view the online visitors guide or when you browse one of the many free guides and maps.