Family-friendly attractions, picturesque outdoor adventures, and rich historical sites await in central Pennsylvania's Blair County, anchored by the city of Altoona. Whether you're dreaming of exploring its peaceful trails or zooming down a waterslide or roller coaster, it's all on the itinerary when you come visit. Build your Blair County bucket list with these ideas.
Image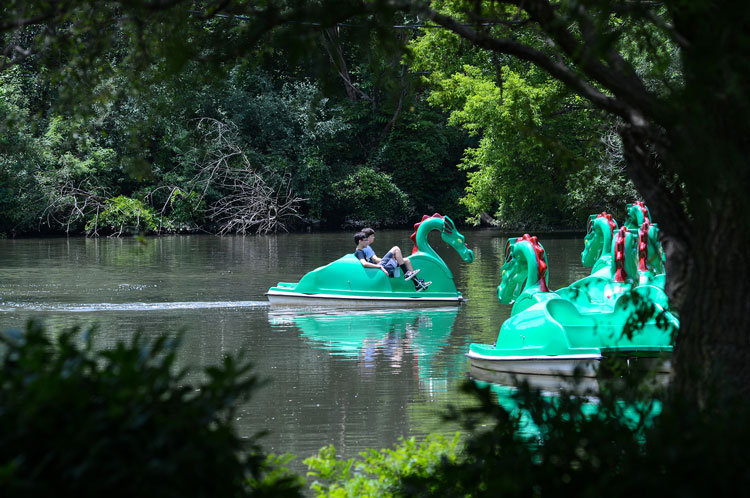 Get a thrill on rides and water slides.
Experience the country's only Italian-themed amusement park, DelGrosso's Amusement Park & Laguna Splash, packed with more than 30 rides and a variety of games in the amusement park, as well as waterslides, a wave pool, and lazy river in the waterpark. While you're here, be sure to visit the "Roman Splash Bucket"—a must for checking off your bucket list. Another must? Eating your way through the many delicious dishes, as this amusement park is also a foodie's paradise, with an abundance of Italian specialties—think gourmet pizzas and handmade pastas—all made with their own premium DelGrosso brand pasta sauce, crafted from original family recipes.
Meanwhile at Lakemont Park, take a thrilling ride on the world's oldest wooden roller coaster, play a game of mini-golf, ride in a "lake monster" paddle boat, cool off at the water park, and test your swing in the batting cages.
Image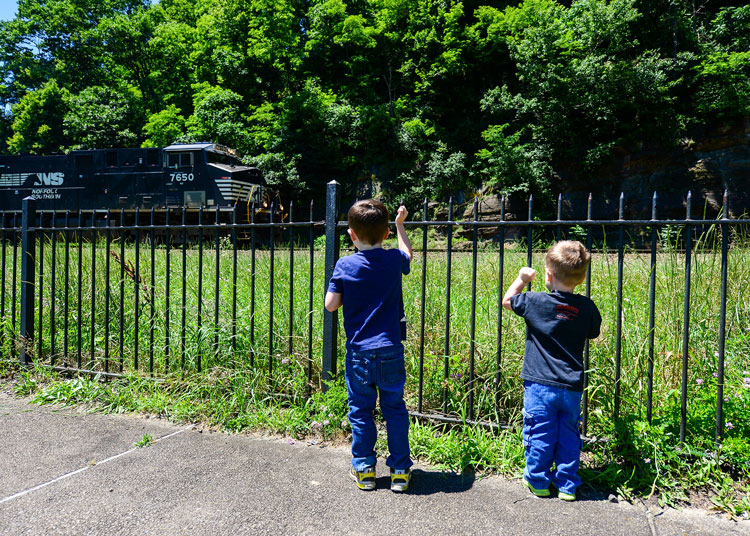 Experience railroad history with museums and more.
Train enthusiasts won't want to miss the railroad experiences offered throughout Blair County. At the Altoona Railroaders Memorial Museum, explore three floors of interactive exhibits that tell the story of local railroading history. Then, ride the inclined plane up to the tracks of Horseshoe Curve, a famous engineering marvel featuring a 220-degree curve of track that was completed in 1854, dramatically reducing travel time through the Allegheny Mountains. In 1942, this important feature was found on a list of key industrial sites targeted by Nazis, who were captured during an attempted sabotage at other sites.
Image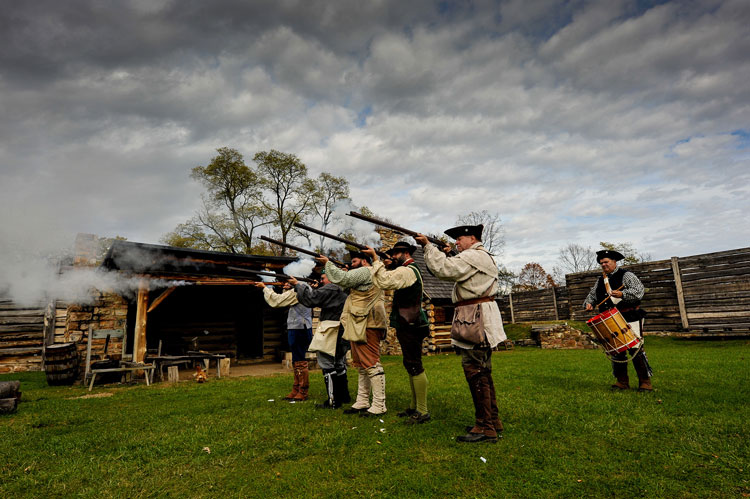 Time travel at an American Revolutionary War fort.
Explore a reconstructed fort and its structures at Fort Roberdeau Historic Site, originally built in 1778 during the American Revolution. This seasonal attraction (open May 1 through October 31), showcases historical demonstrations, hands-on skills training for kids, and battle reenactments. Walk along nature trails through forests and grassy fields, and spot the bluebird houses, a wigwam, and a small sinkhole along the way.
Image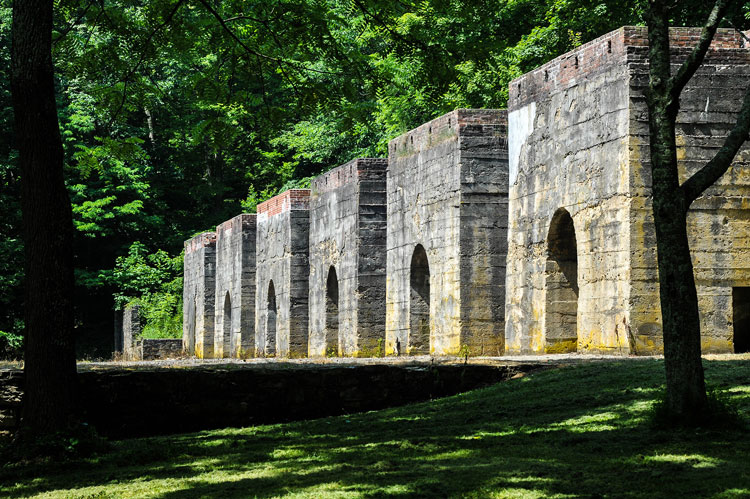 Explore the great outdoors with a family-friendly adventure.
From land to water, there's so much to explore in Blair County. Venture underground at Lincoln Caverns & Whisper Rocks. Paddle along 142 miles of flat waters on the Juniata River Water Trail. At Canoe Creek State Park, fish at the 155-acre lake, rent a boat at the marina, hike to the massive limestone kilns—remnants of the booming iron and steel industries during the 1900s, and learn about the area's wildlife at The Terry Wentz Education Center. Or play a game of golf on one of the county's many golf courses.
Need even more ideas to build your Blair County bucket list? Request your free Blair County visitors guide.