Image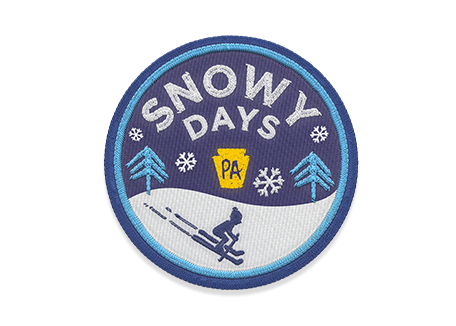 Winter Destinations Throughout Laurel Highlands
Winter Destinations in Philadelphia
Winter Destinations in the Pocono Mountains
Winter Destinations Throughout Laurel Highlands
Home to several ski resorts, the Laurel Highlands boasts winter fun and countless options sure to please any powder hound! With the highest peaks in Pennsylvania and, on average, the largest amount of natural snowfall in the state, conditions are ideal for skiing and snowboarding. The region's ski resorts are some of the largest in the state, offering skiing, snowboarding, snow tubing and cross-country skiing trails offsite with a side of charming small towns and plenty of hot chocolate along the way. Road trippers taking this journey will find plenty to keep them busy as they pick and choose from resorts to fit their schedule!
Ready, Set, Go!
There's more to discover in Laurel Highlands
Winter Destinations in Philadelphia
As one of America's oldest cities, Philadelphia delights history buffs and art enthusiasts alike — even in the dead of winter. This is where Betsy Ross stitched the nation's flag. It's the city where Rocky ran to the top of the Art Museum stairs. And it's a land of countless museums, theaters and murals. Fill your Thermos to the brim with a warm cup of joe and get ready to hit the art and cultural destinations of Philadelphia.
Ready, Set, Go!
There's more to discover in Philadelphia & The Countryside
Winter Destinations in the Pocono Mountains
As the temperatures drop, experience a winter wonderland getaway in the Pocono Mountains! Less than two hours from New York City and Philadelphia, you'll find many slopes, trails, and lakes on a beautiful countryside. After a day of taking in the winter beauty, discover the quaint shops in the historical downtown areas.
Ready, Set, Go!
There's more to discover in Pocono Mountains