Image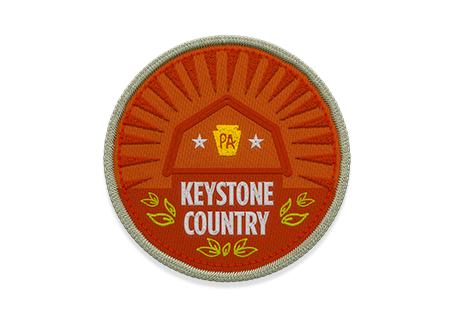 Philadelphia & The Countryside

Pittsburgh and Great Lakes
Dutch Country Roads

Pennsylvania's Dutch Country Roads feature the best of agritourism no matter where you turn. Amish farmers and their teams of horses, tiny little roadside stands offering farm-fresh produce and baked goods for sale, winding vineyards and orchards that let you pick fresh apples and pears right off the trees — what more could you want? Take a look at farming that uses top-line technology or another that still milks cows "the old fashioned way." Or just loosen that waistband and fill up sampling all of that harvest bounty. We guarantee you won't leave hungry!
Ready, Set, Go!
There's more to discover in Dutch Country Roads
Philadelphia & The Countryside

Philadelphia may be known as the City of Brotherly Love and famous for its cheesesteaks and soft pretzels, but did you know the region is also home to some amazing agriculture as well? In fact, those fresh, local ingredients that are so plentiful is what's brought some of the nation's hottest chefs to the city and its surrounding countryside. So take some time from the hustle and bustle of the city, and stop and savor the tastes of Philadelphia and the Countryside.
Ready, Set, Go!
There's more to discover in Philadelphia & The Countryside
Pittsburgh and Great Lakes
When you imagine rolling farmland and fresh produce, you might not think of Pittsburgh or Erie, but prepare to fall in love with western Pennsylvania's blend of city bustle and country charm. Plan a trip along I-79 to discover farm-to-table cuisine in the Steel City, barns with a story to tell in Butler and endless relaxation along the commonwealth's only shore in Erie.
Ready, Set, Go!
There's more to discover in Pittsburgh & Its Countryside