Apples may keep doctors away, but they also bring a ton of travelers.

From Johnny Appleseed to amazing cideries to Amish apple pies, apples have a PA history with deep roots. PA's unique soil composition and air movement make it the perfect location to grow varieties like Pink Lady, Cameo, Honeycrisp, and of course Red Delicious.
Select a region to view an itinerary
Pennsylvania apples have a long history.
Image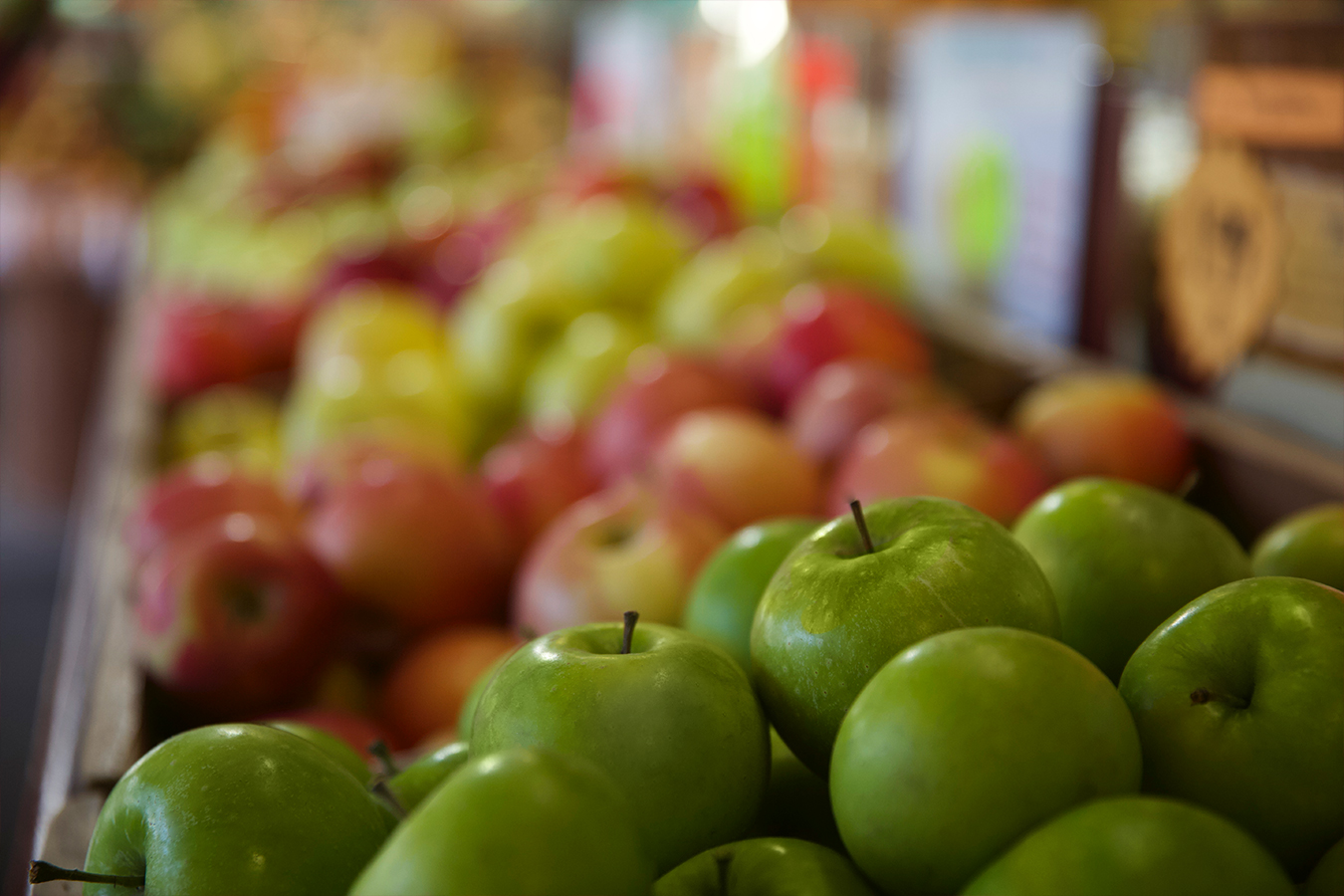 Pennsylvania is ranked fourth in apple growing in the United States, with more than 21,000 acres of orchards producing 400 to 500 million pounds of apples per year.
Approximately 45 percent of Pennsylvania's apples are grown for eating fresh from markets, and 55 percent are processed and used for products such as applesauce, apple cider, apple juice, and packaged apple slices. Because of the location of the Appalachian Mountains, which cut almost diagonally through the state from east to west, many Pennsylvania apples get protection from harsh weather from the steep mountain ridges, especially those trees that are on southern slopes. Rolling hillsides with deep, well-drained soils are the ideal sites for apple orchards, and we have lots of that terrain in Pennsylvania. Although the topography, soil, and weather are most ideal for apple growing in south-central Pennsylvania, apples are grown in all 67 counties of Pennsylvania. At one time, almost every Pennsylvania farm had a large apple orchard on their property and many homes had their property lines outlined by a string of apple trees.
Image
The beginning...
Historically, most orchards in this area grew apples called spitters that were perfect for hard cider but not so sweet for eating. Therefore, the FBI actually burned or chopped down many of Pennsylvania's orchards during prohibition.
It was only after this, that apple growers in this region and around the country became interested in grafting apple trees to develop better tasting and nutritious apples for eating instead of drinking.
In areas where apple orchards are still abundant, there are often a large number of farm stores and farmer's markets that sell fresh apples, cider, apple butter, caramel apples, and baked items such as pies and apple dumplings. Some of these markets are open only in the fall season, but others are open year-round. Wine made from local apples is also a feature in many wineries throughout the state. In recent years, the number of hard cider makers has increased to over fifty.
Image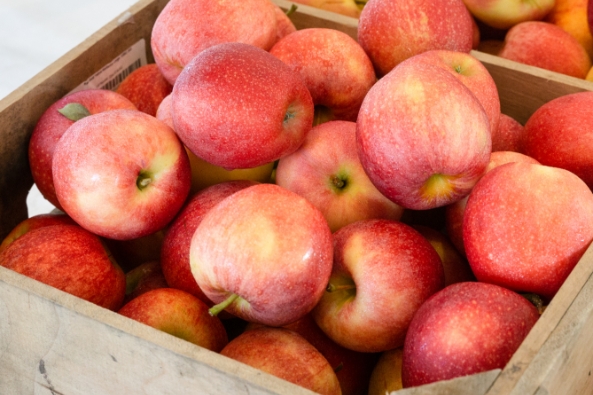 PA has been known to mix things up, and our apples are no different.
In the United States, 15 varieties currently account for over 90% of all apples produced, but there are actually over 200 varieties that are ours for the picking (and tasting).
Education and willingness to drive off the beaten path are the keys to finding your favorite apple, as well as being willing to try the misshapen apples with warts, knobs, and splashes of color, like the rich, spicy Grimes Golden and the 400-year-old, tangy, Esopus Spitzenburg.
The latter was a favorite of Thomas Jefferson's, on whose plantation enslaved peoples were responsible for the highly skilled labor and innovation around cider-making, which was a mainstay in diets of the time. Many of the names of these innovators on Jefferson's plantation have been lost over time, as is the case on almost all slave plantations, but the cider-making skill and knowledge that they honed is a foundational and primary contributor to the vibrant cider industry we celebrate to this day. Exploring apples in this region gives us the opportunity to try delicious delicacies, visit family farms, and support local businesses. It also provides us with the opportunity to remember the complex and unsavory history in which apples were brought to this region, as well as the hidden innovators who honed our beloved cider-making craft, most often enslaved people on plantations and women in household kitchens and family-run businesses.
Image