Apple Destinations in Pittsburgh & Pennsylvania's Great Lakes
14 stops
Apple Destinations in Pittsburgh & Pennsylvania's Great Lakes
3 Days - 14 Stops
The Western section of the state is a great way to get a little city and a little country all in one Trip. Perhaps the most widely-told story of this region is that of Johnny Appleseed, who picked through the residue from cider mills along the Monongahela River to collect apple seeds and carry them Westward while reportedly wearing a tin pot hat and threadbare clothes.
Threadbare Cider
1291 Spring Garden Avenue, Pittsburgh, PA 15212
Visitors to Pittsburgh can stop at Threadbare Cider (1), named after Johnny Appleseed's "threadbare" appearance, for a tour and cider sampling. Started by the team behind Wigle Whiskey, Threadbare produces bottle conditioned, hopped, wild yeast fermented and barrel-aged ciders. Visitors can also pick up pizza or picnic snacks from their cider house to go with their bottles. Threadbare also offers a special tour for families that focuses on the history of Johnny Appleseed. The tale most often told of Massachusetts-born Johnny Appleseed, whose real name was John Chapman, paints him as a happy-go-lucky guy who wandered through Pennsylvania, Ohio, Indiana, and Illinois scattering apple seeds and camping in the woods, but in reality, his intentions were much more calculated. Chapman knew that homesteaders going West were most often allowed to lay claim to land if there were at least 50 apple trees on the property. So, he got out ahead of the settlers, planted nurseries of 50 trees or more, and then sold the land to the frontier families when they arrived. Appleseed was a follower of the Swedenborgian religion and is often mythologized as an environmentalist and pacifist, sharing his apple trees with native communities as apples are not indigenous to the nation. However, it was his nurseries that fomented many settlers' claim to land, ultimately leading to the displacement of these native communities.
Because of his beliefs, he refused to use grafting to propagate apple trees, which is the only way to grow eating apples. As such, his apples were so sour that they could only be used for making cider and vinegar. The latter being useful to frontier families for food preservation, and the former a dietary staple. Frontier families reportedly consumed far more alcohol than modern Americans, which may be due to the fact that they were unaccustomed to the available drinking water, as well as possessed an aversion towards drinking cold water.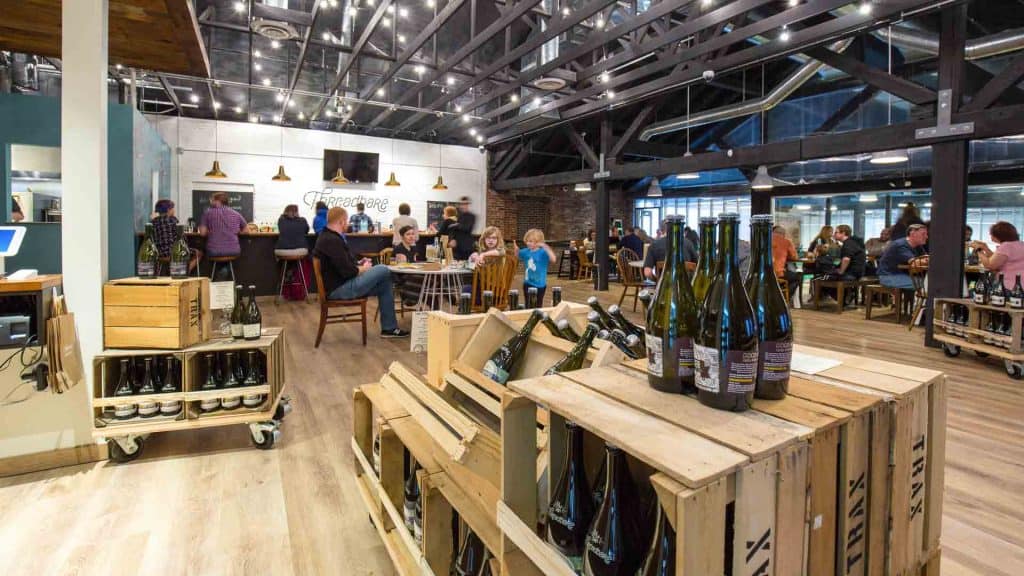 Arsenal Cider House and Wine Cellar
300 39th Street, Pittsburgh, PA 15201
Another popular cidery in Pittsburgh is Arsenal Cider House and Wine Cellar (2), named for its location near the Allegheny Arsenal, which produced ammunition for the Union Army during the Civil War. This Lawrenceville cider house and wine cellar boasts a cider garden where guests can relax, and it will soon serve food from the Haversack Sandwich Co.
Penn Avenue Pottery
1905 Penn Avenue, Pittsburgh, PA 15222
Round out the Pittsburgh portion of this trail with a trip to Penn Avenue Pottery (3) in the Strip District, where you can find locally crafted pie plates and other ceramics and pottery gifts.
Apis Mead & Winery
206 Mary Street, Carnegie, PA 15106
Next head south to Carnegie and Apis Mead & Winery (4), where you can find 100% local honey wine and over thirty meads on draft. In season, Apis carries a seasonal cyser made with local apples. Visitors can relax in the large tasting room or on the outdoor patio warmed by a large fire pit.
McLaughlin Distillery & Norman's Orchard
4799 Blackburn Road, Sewickley Hills, PA 15143
2318 Butler Logan Road, Tarentum, PA 15084
The next stop is in Sewickley, where you'll find McLaughlin Distillery (5). Their Apple Pie Moonshine is a local favorite, along with their toasted applewood whiskey. Continue north to Tarentum where Norman's Orchard (6) grows a variety of heirloom apples and pears. These heritage fruits have a distinct taste and appearance difficult to find anywhere else.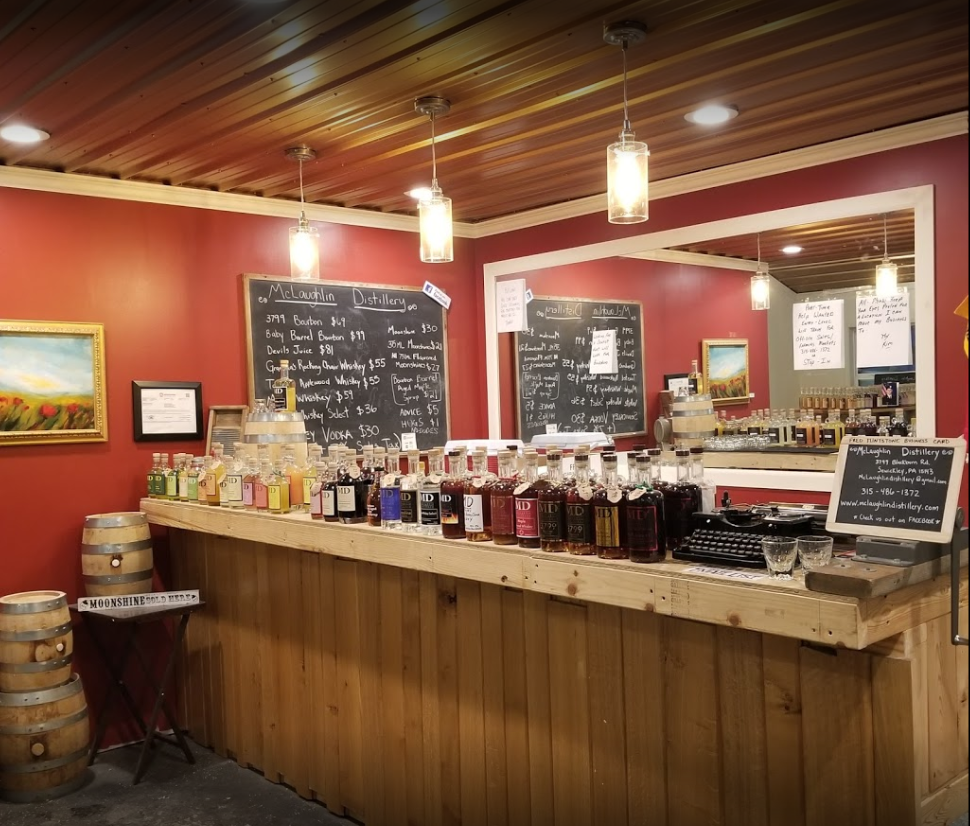 Rustic Acres Winery
234 Crisswell Road, Butler, PA 16002
In Butler, Rustic Acres Winery (7) carries a variety of locally made wines, including apple, caramel apple, and spiced apple flavors.
Apple Castle & Sally's Cider Press
227 PA-18, New Wilmington, PA 16142
497 Perry Highway, Harmony, PA 16037
Further north of Pittsburgh, growers such as Steve Johnston, sixth generation owner of Apple Castle (8) near New Wilmington, offers delicious apple cider donuts (with chunks of real apples) freshly made every day. Apple Castle also boasts a large selection of apples, a playground for the kiddos, and other locally made products. Johnston includes a ripening calendar on his website so that guests can time their u-pick trips to the natural rhythms of their favorite breeds of apples. Travelers can even bring apples to Sally's Cider Press (9) in Harmony and take home fresh cider from their own apples.
Emmett's Orchard
1351 Enterprise Lane, Grove City, PA 16127    
Head northwest to Grove City to Emmett's Orchard (10), where you can find delicious apples for picking including Ginger Golds, which ripen very early in the late summer, as well as homemade apple muffins, pies, and caramel apples.
Another apple treasure to introduce yourself and your family to is the Northern Spy. The phrase "Spys for Pies" isn't the only thing to know about this heirloom apple. First grown in New York, it was said to be named after a book called The Northern Spy, which is about an abolitionist who set up safe houses from Virginia through Pennsylvania to New York to help enslaved people get to Canada back in the 1800s. The routes that "the northern spy" worked on are unclear, but it is said that he pretended to be a slave catcher in order to help get people out from under their owners and then helped arrange their path to freedom.
Jacqueline House of Wilmington
3213 PA-956, New Castle, PA 16105
If moving further north toward Erie County, the Fruit and Vegetable belt runs up near the lake. Lots of small farms, who once relied on women as the primary work force, now use Spanish speaking migrants to help pick the apples. Although grapes are king here, there are some gems of apple orchards and wineries to visit. A perfect overnight stop on the scenic drive from Pittsburgh to Erie is Jacqueline House of Wilmington (11), where the owners use local apples in many of their delicious breakfast dishes, as well as making apple snitz for guests to sample and purchase.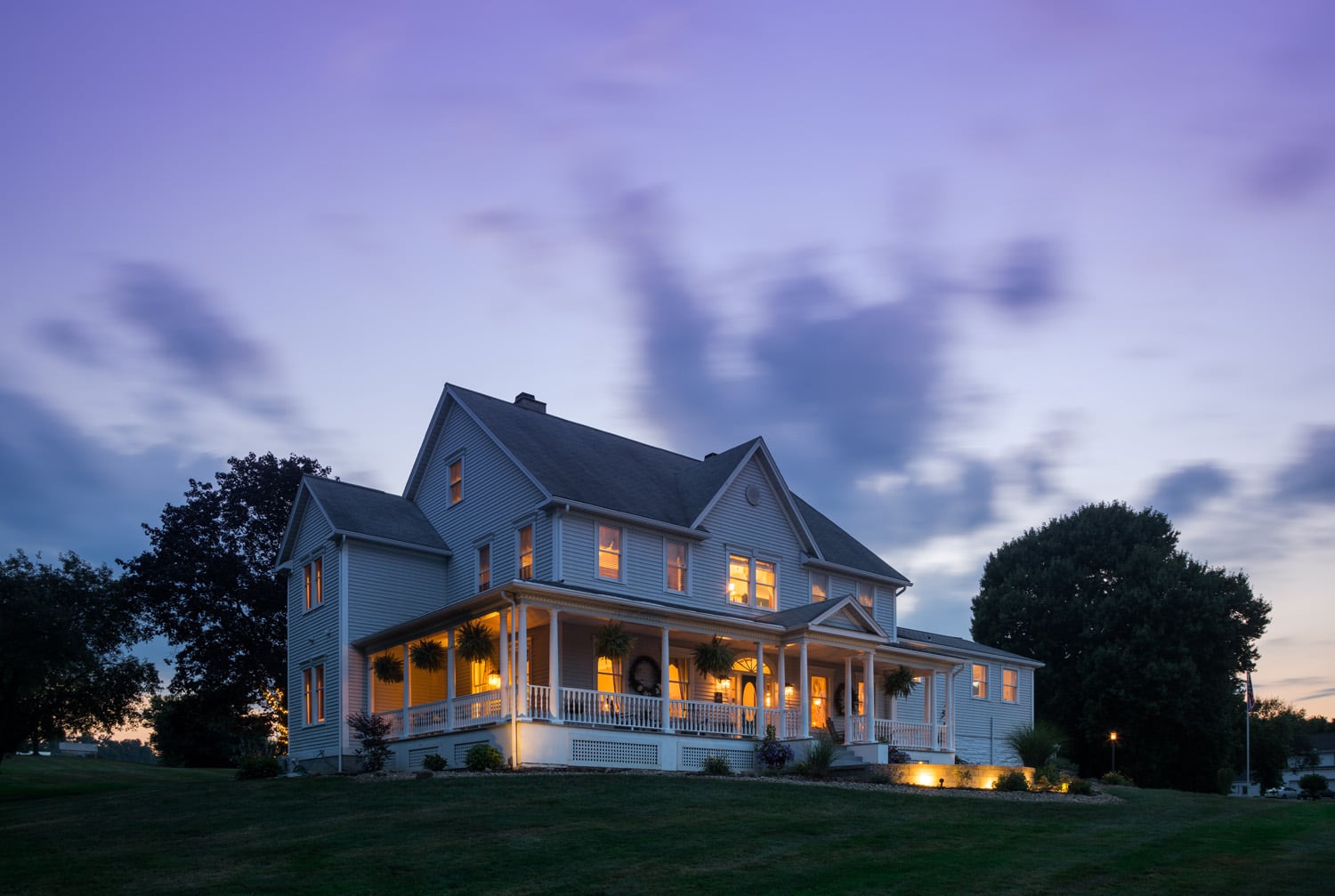 Twin Pies & Godfrey Run Cider Mill
146 W. Erie Street, Linesville, PA 16424
8958 West Lake Road, Lake City, PA 16423
On your way up to Erie County, stop at Twin Pies (12) in Linesville for some old-fashioned pie, "baked just like grandma's." Additionally, visit Godfrey Run Cider Mill (13), Market, and Winery. Godfrey Run sells a variety of apples by the bushel, hard cider, apple juice, and sweet treats.
Fuhrman's Cider Mill and General Store
8270 Peach Street, Erie, PA 16509
Once in Erie, you'll find Fuhrman's Cider Mill and General Store (14), which on top of the usual apple-based drinks and desserts you'll find Fuhrman's CiderBest sausages, made with fresh cider! Fuhrman's also hosts farm dinners.
Explore our other regions
Select a region to view an itinerary