Pennsylvania Wilds & The Alleghenies Apple Destinations
14 stops
Pennsylvania Wilds & The Alleghenies Apple Destinations
3 Days - 14 Stops
Boyer Orchard, Omni Bedford Springs Resort, and Horn O'Plenty
4116 Cortland Road, New Paris, PA 15554
2138 Business Route 220, Bedford, PA 15522
220 Wolfsburg Road, Bedford, PA 15522
On the trail through the center of Pennsylvania, it's a mix of plain and fancy. Guests might buy a few bags of apples to take home from a hillside orchard such as Boyer Orchard (1), a commercial orchard with fifteen apple varieties for sale. Head to Bedford for an Applewood-smoked Manhattan at the Omni Bedford Spring Resort (2), which had its start as a place to enjoy the nearby healing mineral waters in 1806. Follow the Manhattan with a Bedford apple board with chunks of local honeycomb and a grilled apple and cheese sandwich at the local farm-to-table restaurant, Horn O'Plenty (3).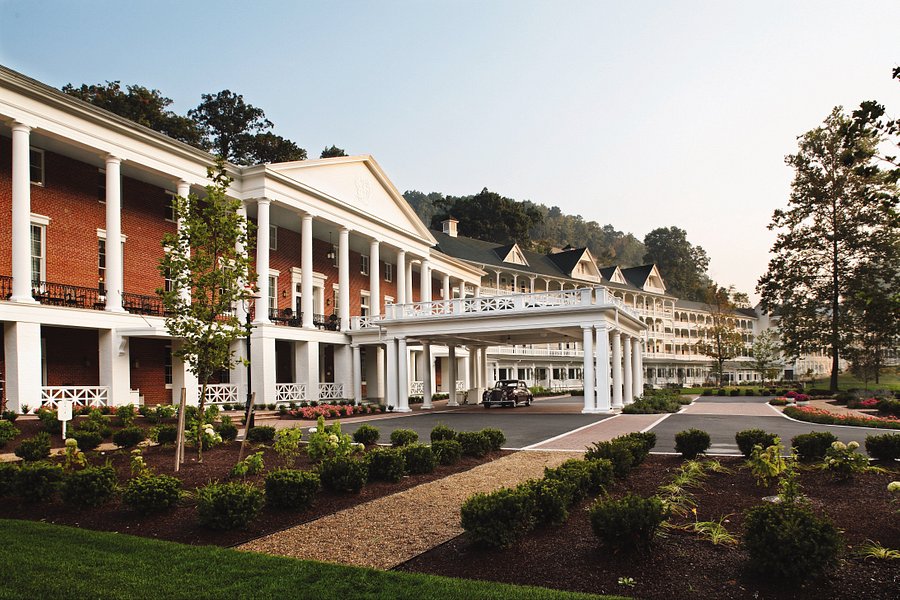 Mile Level Farm Market & Fort Bedford Museum
9571 Lincoln Highway, Bedford, PA 15522
110 Fort Bedford Drive, Bedford, PA 15522
Bedford County is one of the top wholesale apple-producing counties in the state. The area is bursting with apple-laced goodies, such as apple cheddar cheese from Mile Level Farm Market (4). Bedford also has a historic apple peeler from the nineteenth century located in the Fort Bedford Museum (5), which celebrates the city's French-and-Indian War heritage.

Ridegetop Orchard
2953 Valley Road, Fishertown, PA 15539
Fifteen minutes north of Bedford is Ridgetop Orchard (6), which has over 30 different kinds of apples. Ridgetop also ships beautifully packed boxes of apples throughout the country, so it would be worthwhile to send a box to family and friends back home to show them what they're missing.
Donnelly Orchards
9222 Runks Road, Huntingdon, PA 16652
On the way to State College, make a stop at Donnelly Orchards (7), a small family-owned orchard in a beautiful setting.
Tait Farm
179 Tait Road, Centre Hall , PA 16828
Continue to State college where small farms and local artisan producers do creative and scrumptious things with apples in this bucolic landscape surrounding Penn State University (the first place in the U.S. to offer a college degree in agriculture). A stop at Tait Farm (8) outside of Boalsburg is a must to sample their Spiced Apple Shrub. Over 30 years ago, the Tait family reintroduced shrub to consumers (it was a popular colonial beverage of fruit, sugar and vinegar) when they had a surplus of raspberries and decided to make use of them rather than throwing them out. Now they make over ten varieties of this sweet and sour concoction.
Pasto Agricultural Museum & Otto's Pub and Brewery
2710 W Pine Grove Road, Pennsylvania Furnace, PA 16865
2235 North Atherton Street, State College, PA 16803
Around State College, you'll also find the Pasto Agricultural Museum (9). This museum has artifacts relating to elements of agriculture from fruit-picking and bee-keeping to butchery, and admission is free! While in State College, you should also grab a bite at Otto's Pub and Brewey (10) and Barrel 21 distillery, which has an apple brandy. Otto's features Keewaydin apples prominently in many of their menu items.
Way Fruit Farm
2355 Halfmoon Valley Road, Port Matilda, PA 16870
For more traditional apple-picking experience, Way Fruit Farm (11), just outside of State College, provides an opportunity to pick your own apples, along with other seasonal festivities, an apple sling shot, and plenty of homemade apple products.
Good Intent Cider
167 S Potter St, Bellefonte, PA 16823
North of State College in Bellefonte is Good Intent Cider (12), which has 14 varieties of house cider and a very nice outdoor seating area where you can also enjoy a selection of local cheese, crackers, and (of course) apples.
Driving northeast a bit, the agricultural products of this trail Pennsylvania's gorgeous Big Valley are influenced by the Pennsylvania Germans who moved (and still live) in this area. Some regional specialties, such as dried, sliced apples, called "schnitz" by the Pennsylvania Germans, and apple fry pies are other edible treasures to be found at rural farm markets and small community stores. Schnitz, a Pennsylvania German word meaning cut or sliced, offers a pop of apple flavor in each bite, since drying accentuates the apple's flavor. Schnitz have been a Pennsylvania apple treat since the 1700s. Schnitzen frolics, where apples were dried and apple butter churned followed by a big party, were common in Amish areas during the fall, but only one of these frolics, in the Lehigh Valley area, still exists.
Brookmere Winey & Peight's Country Store
5369 State Route 655, Belleville, PA 17004
136 Peight Store Lane, Belleville, PA 17004
While in the Big Valley, stop at Brookmere Winery (13) in beautiful Belleville for some sweet apple wine. Next, drive down the country lane to Peight's Country Store (14) for Amish goodies, such as apple fry pies, apple moon pies, and locally made apple cider vinegar to take back home. The Brookmere Winery also operates a Bed and Breakfast, and a good night's sleep in this peaceful valley would be the perfect way to end a day. Hope for rain and watch for the most fabulous rainbows ever!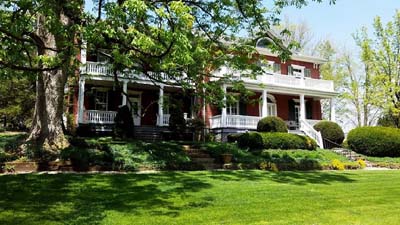 Explore our other regions
Select a region to view an itinerary