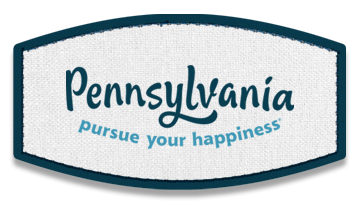 Pittsburgh and Its Countryside
Pittsburgh and Its Countryside
Whether you approach Pittsburgh by road, river, or sky, the city makes an entrance. Standing tall amid the wooded countryside and iconic three winding rivers is the city's bustling downtown,, packed with opportunities for everything from biking and boating to brew pubs and ballet.. Pittsburgh offers an exploding food scene, thrilling sporting events, and tranquil outdoor experiences for adventurers of all ages. If you're seeking anything from robots to raptors, you'll find it nestled in one of Pittsburgh's 90 neighborhoods.
A Happy Day
Foodie
Primanti Brothers' famous sandwiches are stacked with fries and coleslaw, but you'll find no shortage of equally interesting fare. Whet your whistle with East End Brewery's Big Hop (or Red Star Kombucha if you're under 21) while wandering Pittsburgh Public Market. Celebrate meat at Cure, where you'll savor it salted, smoked, or seared. Sample Asian street food at G&G Noodle Bar, or enjoy Italian American cuisine at The Union Grill.
---
Family
Navigate a tape maze, build a magnetic car, and plan for some water fun at the Children's Museum of Pittsburgh. Practice your putt or touchdown pass while learning about local legends at the Western PA Sports Museum. Visit the red panda (or 399 other species) at the Pittsburgh Zoo & PPG Aquarium. Study George Bailey at the Jimmy Stewart Museum – there's even a Boy Scout patch to earn there.
---
Party Animal
Summers at Southside Works mean live music outdoors and an interactive fountain for all ages. Wander Market Square's many restaurants and bars, and in the winter, enjoy the holiday market and ice skating. Nostalgic for the crooners? Book a stay at the Caravan II Albergo, or just grab drinks in the bar where the likes of Frank Sinatra, Dean Martin, the Supremes, and the Temptations  used to perform. Beer lovers can tour North Country Brewing each Saturday and sample varieties like Marvin the Märzen.
---
Arts and Culture Seeker
Gaze at floating silver clouds in the Andy Warhol Museum and interact with new media in the always-free Wood Street Galleries. Peruse intricate scrolls at the Maridon Museum, the only museum in Western Pennsylvania with a specific focus on Chinese and Japanese art and culture. For a nostalgic glimpse of Americana, check out Greene County's Mailpouch Barn and General Store Driving Tour – you'll cross some covered bridges en route.
Keystoner Tip: You'll find a culturally significant  archeological site right outside the 'Burgh. Explore Meadowcroft Rockshelter, the continent's oldest site of human habitation, to see how humans lived 16,000 years ago.

 
---
Go for the … City Views
Take the historic Duquesne Incline or Monongahela Incline – two wooden cable cars built in the 1870s – to the top of Mount Washington, where panoramic views of Pittsburgh's Golden Triangle and the Monongahela River await. Grandview Avenue stretches along the length of the mountain, also offering impressive overlooks along the way.