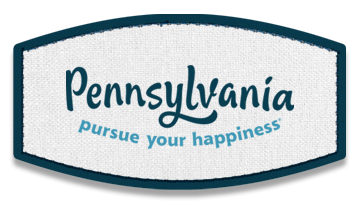 Happy Days in the PA Wilds
Pennsylvania Wilds
The constellations are often crystal clear here, where it's so dark you can see the stardust of the Milky Way. Its exceptionally dark skies mean this is where dreams begin – to glide above the mountain ridges on wind currents, learn to fly airplanes and hit monster home runs to win the game. Watch for the wild things: elk in the fields, owls in the forest, trout in the dark streams. Don't miss the canyon, whether by bike, foot, or horseback.
A Happy Day
Adventurer
The Pennsylvania Wilds are an adventurer's dream, with activities for every season. East Branch Lake in Elk State Park is an ideal fishing destination throughout the year and is stocked with a variety of species. Hikers flock to the great trails of the Allegheny National Forest, and winter adventurers love the Armenia Mountain Snowmobile Trails. After dark, visit Cherry Springs State Park, the second International Dark Sky Park, which offers amazing nighttime views.
---
Family
There's something for everyone in the Pennsylvania Wilds. Wide-open views are plentiful at Rimrock Overlook and the remains of Kinzua Bridge. The Pine Creek Rail Trail stretches through the "Pennsylvania Grand Canyon," offering great biking, hiking, and kayaking. Learn about the largest elk herd east of the Mississippi at the Elk Country Visitor Center, the history of youth baseball at the World of Little League Museum, and meteorology at the Weather Discovery Center.
---
History Buff
The Zippo/Case Museum offers a look at these two iconic American companies and their products, while the newly remodeled PA Lumber Museum tells the story of logging and conservation in Pennsylvania. The Brookville Historic District and the Clarion Historical and Architectural Tour offer history enthusiasts a chance to learn about the people and industries that impacted this region of Pennsylvania.
Keystoner Tip: See more than 70 classic cars and antique automobiles – from early 1900s wooden-body farm vehicles to shiny muscle cars of the '60s and beyond – at Grice Clearfield Community Museum.
---
Go for the…Untamed Beauty
Known as the Grand Canyon of Pennsylvania, Pine Creek Gorge boasts a canyon approximately 47 miles long and 1,450 feet deep, offering dramatic views of dense, untouched wilderness. During early October, the surrounding woodlands of Tioga State Forest offer an awe-inspiring display of dazzling yellows, deep reds, and rich purples.