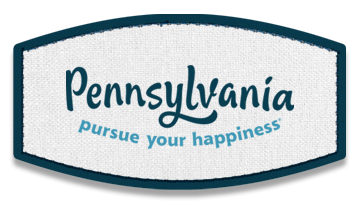 Lehigh Valley
Lehigh Valley
The threads of Pennsylvania's past are woven into the tapestry of the Lehigh Valley – the power of the industrial revolution, the spirit of Christmas, and a music scene that spans from Bach to ZZ Top. The charm of this region is how seamlessly you can move from the pastoral fields of a nature preserve to an afternoon stop-and-sip along the Lehigh Valley Wine Trail, and finally to a fun-for-all night out rooting for a spirited minor league baseball team.
A Happy Day
Family
Gallop to family-fun farm and equestrian center at Apple Blossom Village, feed two young Masai giraffes this summer at Lehigh Valley Zoo, or color on the walls at Crayola Experience, where guests can bring a coloring page to 4-D life. Ride the 1923 Thunderhawk – the eighth oldest roller coaster in the country – at Dorney Park and Wildwater Kingdom. Be the first to know about world seismic activity at Da Vinci Science Center's Quakes and Shakes exhibit. Or, guess where the mouth of the "lost river" running beneath Lost River Caverns is – it has yet to be discovered.
---
History Buff
Ring a replica of the iconic bell at the Liberty Bell Museum, famous for being the hiding spot of the real bell during the Revolutionary War. Peep into the production of Just Born Quality Confections (the producer of PEEPS® and Mike and Ike®) at Sigal Museum. Explore the history of the machines that made America move at America On Wheels Museum. Learn of the 1947 excavation of stone tools from a Lenape rock shelter at the Museum of Indian Culture. 
---
Arts & Culture Seeker
Take a walking tour of the ArtsQuest Center at SteelStacks for a glimpse of the juxtaposition of industrial history with modern art installations. See the contributions of Latino arts in a featured exhibition at the Allentown Art Museum. Keep in tune with an orchestra performance at Miller Symphony Hall. Buy a hardback at the Moravian Book Shop, the oldest continuously running bookstore in the world.
---
Go for the ... Ghosts
Fact or folklore – is the Lehigh Valley Region haunted? You decide on a paranormal Lehigh Valley Haunt tour of historical locales, where tales of ghostly encounters range from strange voices and children giggling to shadowy images rising from graves and a party of ghosts gathered in a hotel dining room.
Keystoner Tip: Sip one of several types of wine made from Chambourcin, the only wine grape grown by all nine wineries on the Lehigh Valley Wine Trail.