By Emily Kovach from PAeats.com
For many restaurants, bakeries, small markets and other food and beverage purveyors, Thanksgiving usually represents a huge boost in sales. This year, as the Delta variant continues to surge, many local, independent businesses in Pennsylvania are left to wonder how the current reality will affect their already-uphill battle for survival in this pandemic. During such a food-centric holiday there are so many ways you can support the restaurants, makers and artisans in your community, even — or maybe especially — if you aren't hosting or attending a huge family gathering.
Maybe you're having people over for a low-key happy hour on the front porch, or slices of pie around the fire pit. Maybe you're attending a larger dinner where all the guests have been vaccinated or agreed to get COVID tests beforehand. Or maybe it's just your immediate family, holding onto and creating new traditions the best you can. No matter what, now is the time to participate in your local economy and help family-run farms, businesses and restaurants in Pennsylvania stay afloat!
Here are some of our suggestions to shop small and buy local this Thanksgiving:
Bakeries
Let's be real: Baking a pie takes a lot of work, and sometimes, especially if you've got a whole Thanksgiving dinner to prepare, this task is best left to the pros. We've put together a list of 22 PA bakeries where you can order delicious pies and other desserts from this year to take a bit of stress off your plate. Some spots are going the extra mile this year with over-the-top desserts and fun pairings, like Art in the Age, the Philly-based tasting room, home bar supply and bottle shop's collaboration with Isgro Pastries. Together, they've put together spirited cordial and pie combos, like AITA Apple Crisp Brandy and Apple Crumb Pie (pictured above) for $75.
Not so keen on pie? Some other fantastic options include adorable vegan pumpkin cakes from Vegan Treats in Bethlehem, butterscotch pudding from Butterwood Bake Consortium in Pittsburgh, apple cake from Factory Girl Bake Shop in New Hope, turkey-shaped sugar cookie cutouts from Dolce Vita Desserts in State College, or a rainbow-colored assortment of French macarons from Sweet Velvet Macarons in Palmyra.
Local bakeries can also provide bread and rolls for the table, as well as pastries, muffins, scones, granola, etc. for breakfasts over the long weekend.
Restaurants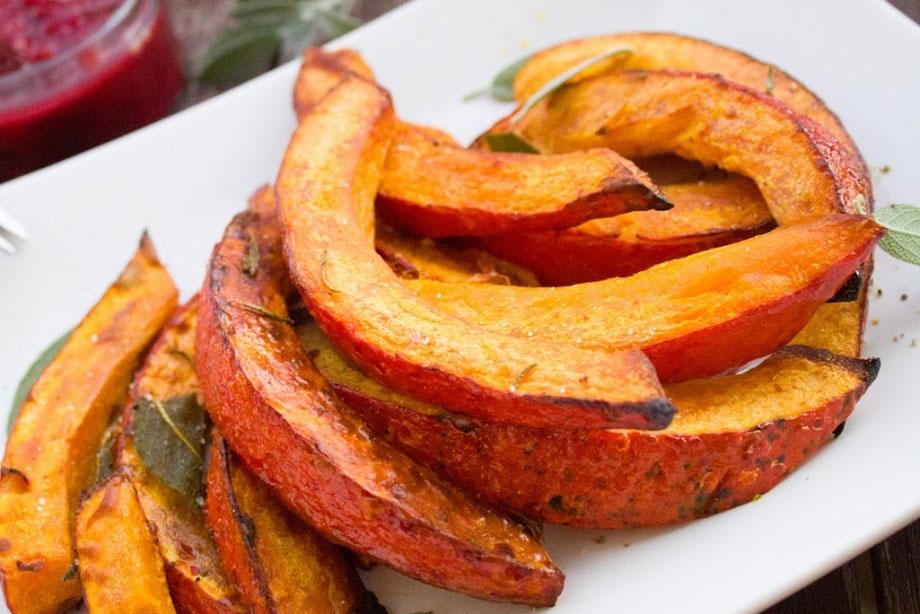 With state and city government COVID restrictions being frequently added and amended, it is possible that restaurants that hoped to offer limited indoor or outdoor seating may not be allowed to do this by Thanksgiving Day. However, many restaurants are offering Thanksgiving meals, including fully prepared multi-course dinners, meal kits and "everything but the turkey" packages. Many of these are offered in portions to feed two or four people, which is perfect if you're laying low this year.
Typically, the aesthetic and cuisine of each specific restaurant will dictate the scope and style of its offerings. For example, at the French-inspired Fond in Philly, you'll find fancy sides, like chestnut rosemary potato filling and white miso butterscotch sweet potatoes, and at the homey Malvern Buttery on the Main Line, a la carte sides skew a bit more traditional, like honey-glazed carrots with cardamom and orange, sausage, mushroom and leek stuffing and slow-cooked turkey gravy by the quart.
If you're just looking for a killer snack spread, check out the Turkey Day Cocktail Hour package from Black Radish Kitchen in Pittsburgh, or if you're seeking plant-based options, the vegan-izable Thanksgiving menu at Martha has you covered.
Pretty much whatever you're looking for, from an easy heat-and-serve to a brined turkey that you'll need to roast at home, we guarantee there's a local restaurant that can help you out with that. Many also offer cocktails or wine to-go, if you need to add some last-minute libations to your at-home menu.
You can also go in a totally different direction and skip the "traditional" meal altogether, and instead support a different kind of restaurant for dinner on November 25. Thai, Indian, Trinidadian, Moroccan … the sky's the limit, if the idea of turkey and mashed potatoes just isn't doing it for you this year.
Markets & Farms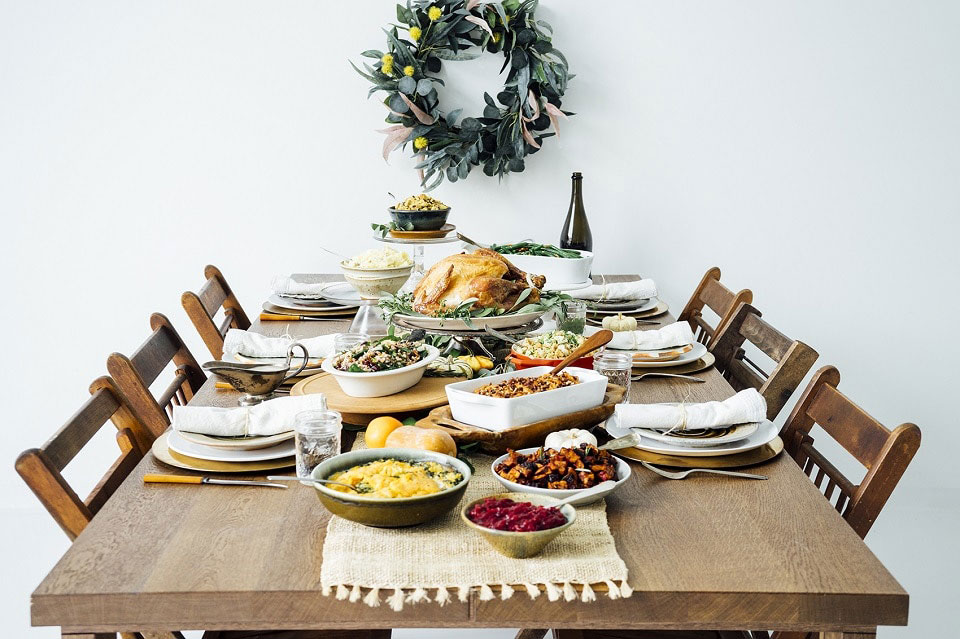 When it comes to prepared Thanksgiving meals of exceptional quality, local markets have it dialed in. Regional favorites, like Carlino's Market, DiBruno Bros., Feast on Brilliant and Kimberton Whole Foods, offer everything from the turkey to the sides, to cheese and charcuterie plates, to desserts.
If you're preparing a Pennsylvania-proud Thanksgiving feast, consider doing your shopping at a farmers market, an independent grocery, like Lemon Street Market in Lancaster, Riverwards Produce in Philly, or Mayfly Market and Deli in Pittsburgh, or at an indoor market like Reading Terminal Market, Easton Public Market in Easton, or the Broad Street Market in Harrisburg.
If you'd rather order groceries from home, try a locally based service like Farmhand Delivery, FarmArt and Lancaster Farm Fresh. Many individual farms also offer delivery and pick-up services. To learn more, check our guides on:
Beverage Artisans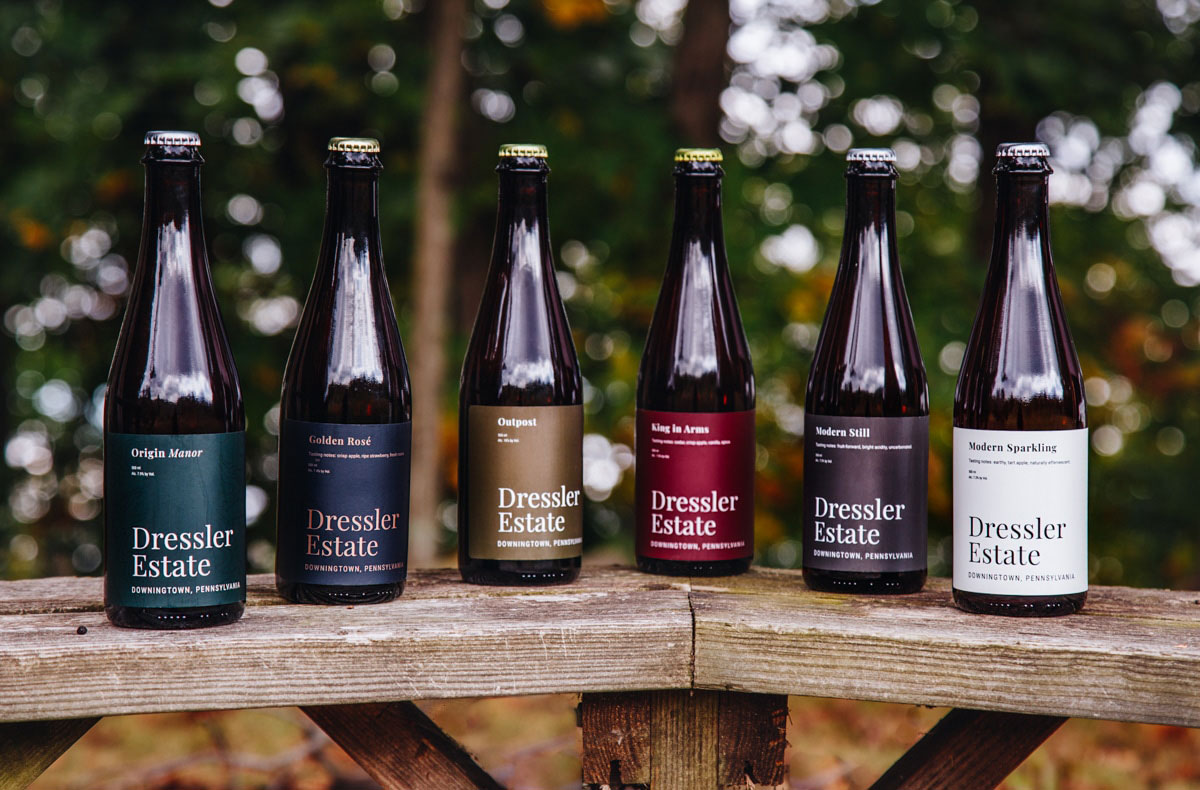 We understand: It's very tempting to just grab a bottle of wine or case of beer while you're at the supermarket or big-box store. But for Thanksgiving, turn instead to the small-batch coffee roasters, the passionate wine and cidermakers, the craft distillers, and the up-and-coming brewers in your region. The sales they make during this holiday season may be what carries them through their start to 2022. If you'd like to serve beverages from other parts of the world, consider supporting your local bottle shop!
For more:
Buying local produce and products means a more delicious Thanksgiving, and it also means that you're helping to support the micro-economy in your city or town. Thank you, in advance, for showing up for the food businesses, farmers and artisans in your community!
This article first appeared on PAeats.com, whose mission is to showcase the stories of people, places, and products that make PA food culture exceptional, and create educational resources that support and empower food insecure Pennsylvanians. To learn more, visit PAeats.com.