Pennsylvania Wilds & The Alleghenies Grain Destinations
13 stops
Pennsylvania Wilds & The Alleghenies Grain Destinations
2 days - 14 Stops
The PA Wilds & The Alleghenies trail highlights the traditions of many people, from the Amish to the diverse myriad of people who came to Johnstown to work in the coal mines and mills. There is also a lively debate over whoopie pies and gobs. Whichever side you're on, both are delicious two-sided, moist cookies filled with a creamy filling. Johnstown, known to most because of the great flood of 1889, is also home to the bakery that patented the gob. The root of the word for this cookie is unclear. Some think it was inspired by the loose coal left over after the usable coal was removed from a mine, which was called gob. Others think it came from a nickname for a sailor who appears on the label for the original trademarked Gob, introduced in 1927 by the Harris Boyer Bakery. Back in the day, the Harris-Boyer man went door to door selling the gobs in the Johnstown area. The best gobs today are found at church festivals, such as the one hosted by St. Therese and at the GobFest held every January, although most local bakeries carry some good ones too. The original patented Gob can be found in local grocery stores, such as the Giant Eagle in town, but try a few different varieties to find your favorite. They're everywhere in Johnstown!
Heritage Discovery Center
Broad Street, Johnstown, PA 15906
The Heritage Discovery Center (1) highlights the immigrant history of the area with a wonderful interactive tour and showcases old pottery, bread and baking artifacts, and brewery memorabilia on the fifth floor. Visitors to Johnstown also love the inclined plane (the steepest vehicular inclined plane in the world) ride to the top of the hill, which took thousands of people to safety during the big flood of 1936.
Asiago's Tuscan Italian
709 Edgehill Drive, Johnstown, PA 15905
Head to Asiago's Tuscan Italian (2) to enjoy some house-made bread with custom dipping sauces, homemade lasagna, and warm, delicious, freshly made dessert donuts while taking in the spectacular view. The owner's mother-in-law does all the baking.
Benzel's Pretzels
5200 6th Avenue, Altoona, PA 16602
Afterward, head northward to Altoona, the home of the famous Benzel's Pretzels (3), which has been in the business for over 100 years. Started by Adolph Benzel, a German immigrant, this factory now produces up to 50 million pretzels per day, and each variety has its own recipe. Benzel's has an authentic train caboose in its yard so you can munch while enjoying a piece of train history.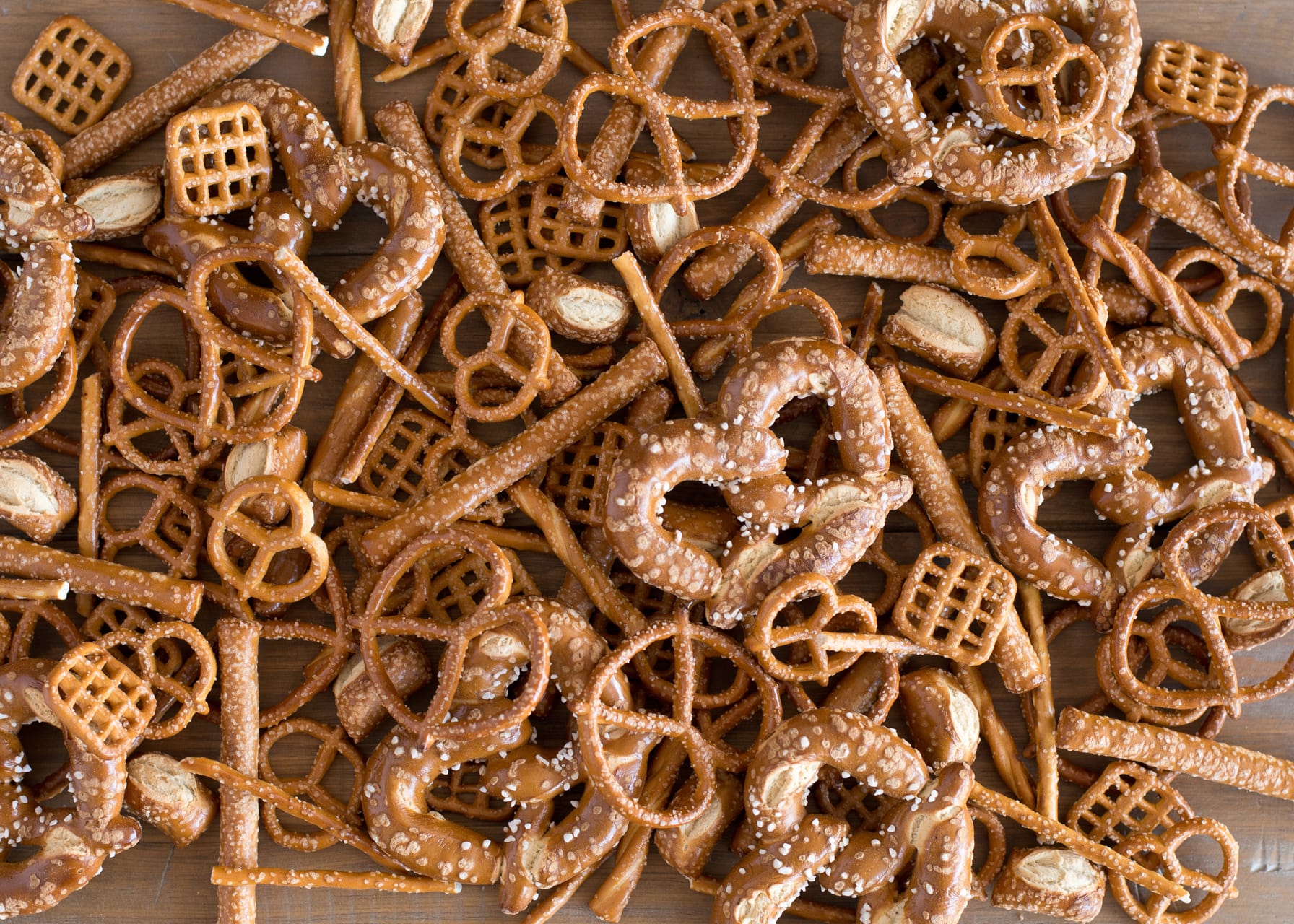 Fasta and Ravioli
157 W. College Avenue, Pleasant Gap, PA 16823
A cooler is a must for a visit to Fasta and Ravioli (4) near State College, where more than sixty delicious varieties of pasta and ravioli are made by hand. Owner Rob Ricketts just launched a kitchen incubator for food innovators and others to perfect their products and take classes.
The Gallery Shop
824 Pike Street, Lemont, PA 16851
The Gallery Shop (5) in idyllic Lemont is filled with local arts and crafts. One of the secret treasures here are the spurtles, or Scottish porridge stirrers, made by Steve Strouse. For decades, Strouse has spent two weeks every summer at the Grange Fair, salvaging trees that have been cut down due to disease to make these special utensils and other wooden treasures. Steve knows where the wood from each and every spurtle came from—spots like in front of Helen's Pierogi Stand (Helen is 95 and, with lots of help, makes more than 20 thousand pierogis to be served at the fair). Oatmeal and grits will never be the same once Rob's spurtles are part of the process. While in Lemont, drive up the street to see the remains of the John Thompson Coal Sheds and Granary. It houses the last remaining wooden grain elevator in Pennsylvania and is being restored by the Lemont Village Association.
The Nature Inn
201 Warbler Way, Howard, PA 16841
If you're ready to call it a day, then a night at The Nature Inn (6) at Bald Eagle, voted the number-one eco lodge in the nation, provides unmatched views (rooms come equipped with binoculars to view the birds and the eagle nests).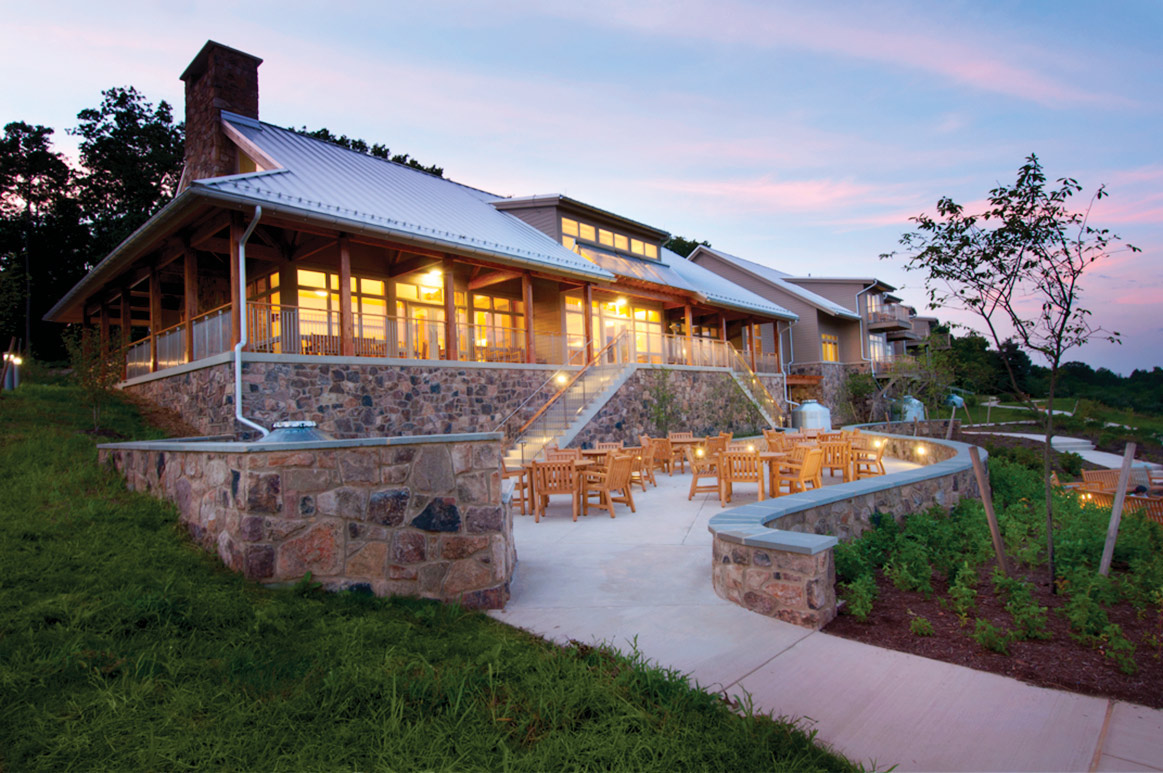 Dutch Valley Bakery
4699 Penns Valley Road, Spring Mills, PA 16854
Now it's about time for some baked goods, and Dutch Valley Bakery (7) fits the bill with whoopie pies (we're in Pennsylvania German country now, so it's not gobs, but whoopie pies) and other Amish baked goods. They make a delicious BBQ chicken here, too. 
Penn's Valley Meat Market
114 East Main Street, Millheim, PA 16854
Get the cooler out again when you drive through Millheim to Penn's Valley Meat Market (8) for a pound or two of scrapple. Scrapple, popular in Amish and rural parts of Pennsylvania where German immigrants settled, is a mixture of pork scraps, cornmeal, and flour or buckwheat. It is sold in loaves that can be sliced. Fry it up and savor the soft, yet crispy, salty offal-ness that is scrapple. Serve it under a cooked egg and enjoy a piece of Pennsylvania culinary history.
Shy Bear Brewing
35 Meadowbrook Lane, Lewistown, PA 17044
Now it's time for a local brew a few miles south at Shy Bear Brewing (9) in Lewistown. Not only do they serve terrific house-made beers such as Redd Up, a Belgian Amber Saison, but they also offer craft coffees, their own root beer, local spirits, and good food. The completely solar-run complex has beautiful outdoor views and an outside patio and lawn with games such as cornhole to burn off some steam before your drive continues.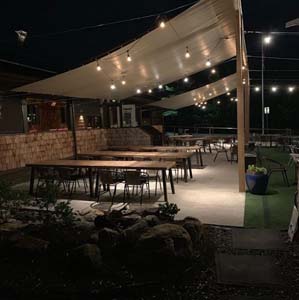 Weaver's Farm Market and Bakery
8160 Susquehanna Trail, Port Trevorton, PA 17864
Onward on the whoopie pie quest we go, to Weaver's Farm Market and Bakery (10) for more than 20 flavors of whoopie pies and a slew of handmade cookies such as snickerdoodles and ginger snaps.
Shoaff's Mill
1578 State Park Road, Newport, PA 17074
The mill tour at Shoaff's Mill (11) in Little Buffalo State Park takes guests back to a 19th-century operational grist mill. The old water wheel still turns here. Visit the Blue Ball Tavern, also at the park, to see where soldiers from the War of 1812, and even the Civil War, stopped for a rest and beverages.
Burnt Cabins Grist Mill
582 Grist Mill Road, Burnt Cabins, PA 17215
A scenic drive down Routes 22 and 35 takes visitors to Burnt Cabins Grist Mill (12), where you can tour the 1750s grist mill, purchase some flours and cornmeal ground on the centuries-old millstones, and camp overnight on the beautiful grounds.
Frontier Barn Quilt Trail
PO Box 132, McConnellsburg, PA 17233
Not too far away and also in Fulton County, take a leisurely drive on the Frontier Barn Quilt Trail (13) where more than 202 varieties of barn art are designed to encourage barn preservation, promote appreciation for our agricultural economy, and celebrate quilting traditions. Keep your eyes open for the ones with the symbols for buckwheat, a millwheel, farm fields, and corn and beans, but enjoy them all.
Explore our other regions
Select a region to view an itinerary