April showers bring summer getaways! Escape to one of PA's unique and luxurious boutique hotels, lodges, homes, inns, or glamping experiences. Embrace the spring season with these ultimate one-of-a-kind lodging experiences.
1. Mid-Century A-Frame Cabin
Hamlin
Featured in GQ and Conde Nast Traveler for best Airbnb cabins, this Mid-Century A-Frame offers front page-worthy views year-round. The three-bedroom, three-bathroom cabin is a mid-century modern dream with original shag carpets. Nestled in the Pocono Mountains less than thirty minutes from Scranton, the cabin is part of The Hideout gated community on Lake Ariel. The private lake community has amenities like a gym, pools, tennis courts, mini golf, and even a ski hill and lift during the winter months!
2. Hilltop Mansion
Paradise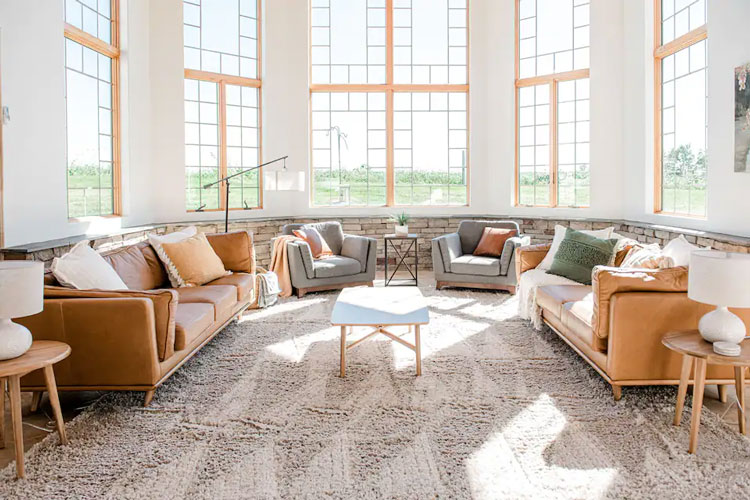 In Lancaster County, Hilltop Mansion looks out over quaint Amish farmland in all directions. Perfect for a family weekend getaway, this spacious home hosts up to eight guests and features a children's toy room and an outdoor patio with a hot tub and grill. Celebrate holidays or special occasions with a feast in the large kitchen. The spacious yard and dedicated game room are the perfect places to host family game night, complete with ping pong and pool tables, cornhole, and board games.
3. Camp Libelula Tiny Home
Alburtis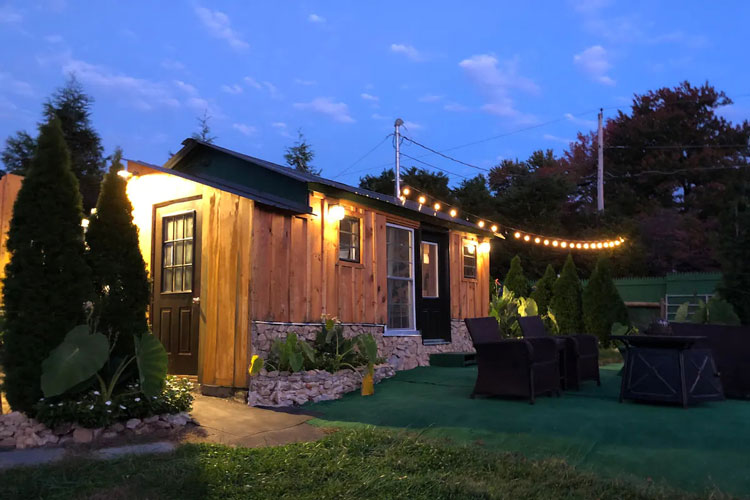 Looking to go green on your next trip? Try glamping at this eco-friendly Camp Libelula Tiny Home. You can relax in the outdoors year-round in the hot tub, which is enclosed in a heated bubble tent. Afterwards, wash off in the outdoor steam shower and full heated vanity bathroom. Focused on making this stay sustainable for the surrounding environment, it has an energy-free treatment system with a 100% renewable Ecoflo biofilter. This green escape is located only an hour to an hour and a half from Philadelphia and New York City.
4. Crooked Arrow Glamping Tent
Denver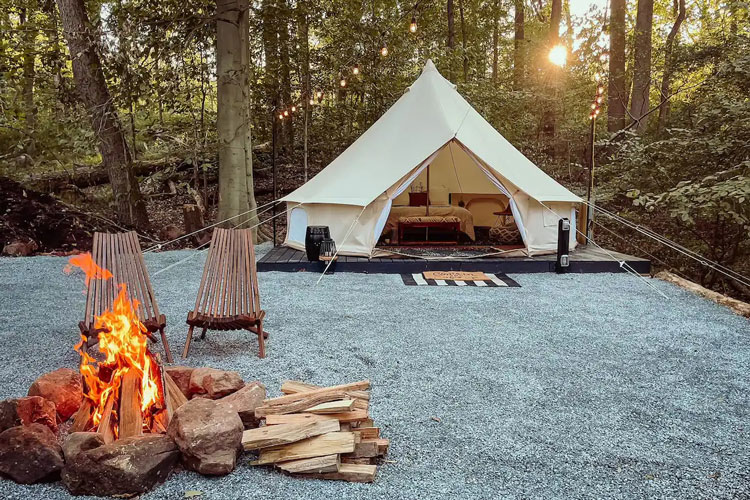 Elevate your usual camping trip with the comforts of home at the luxurious Crooked Arrow Glamping Tent. Trade in your sleeping bag for a queen bed and your campfire for an electric fireplace and BBQ grill. Enjoy other modern touches like Wi-Fi, a small refrigerator, Keurig, heated blanket, and USB outlets.
5. Antler A-Frame
Tobyhanna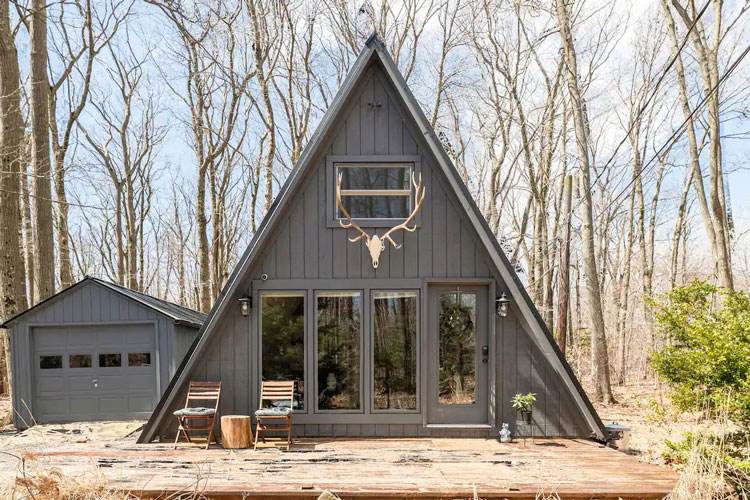 Expertly designed by Pocono Design Company, the Antler A-Frame makes a cozy weekend getaway for you and your three closest friends. This tiny cabin includes a full kitchen, hot tub, Wi-Fi, and a smart projector and sound system. Located in the private Pocono Farms Country Club, you will have exclusive access to the club's restaurant and other amenities, like pickleball courts!
6. Allegheny Lodge On The Rocks
Franklin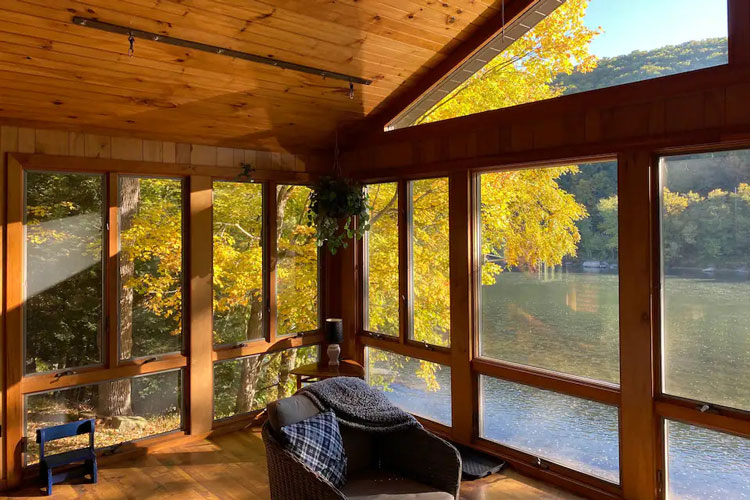 This unique Airbnb rocks! Located on the Allegheny River in Franklin, Lodge on the Rocks offers Instagram-worthy views of the river and is a great getaway for two or a whole crew. Snuggle up at one of the two fire pit locations, sip your coffee on the deck and enjoy some quiet time, explore the outdoors with a walk or jog down the private path, or travel downtown to explore the local shops and restaurants.