Happy Travelers, fall is the perfect time to get out and enjoy a scenic drive past picturesque landscapes, historical sites, rustic roadside stands, and stunning fall foliage. Pennsylvania has several routes which put postcard-worthy fall sights on full display for experiences that will leave you happily immersed in the harvest season. No matter your destination, there's a picturesque byway for you to explore. Pack your bags and buckle up: you're in for some of the most beautiful rides of your life!
1. Cumberland Valley's State Parks
Carlisle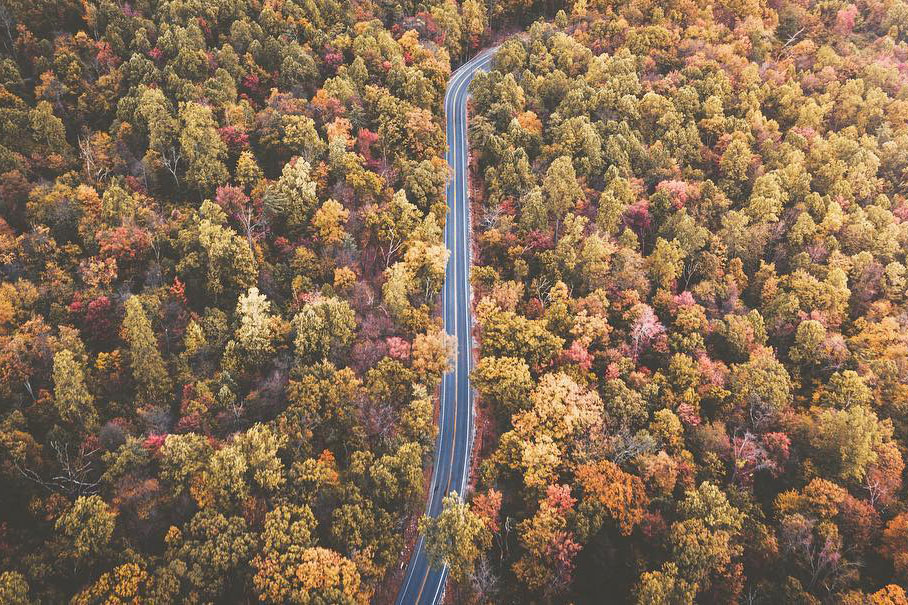 Explore scenic routes throughout Cumberland Valley's State Parks. Start at Waggoner's Gap Hawk Watch that's situated on Kittatinny Ridge, a 20-acre, hawk-watching site and one of the largest concentrations of raptors in the United States. From there, head to Colonel Denning for autumn charm and some great fall foliage photos. Another must-see stop is Kings Gap Environmental Education Center. As you make your way along PA-233 south, stop by one of the pull-off areas for fantastic views of the valley as bright reds and oranges take over in the fall!
2. Pennsylvania Route 6
Galeton
Named "One of America's most scenic drives" by National Geographic, Pennsylvania's Route 6 is a magical journey through the northern tier of the state. You'll experience history and heritage, small towns, and wondrous sights along this 427-mile route. Fall here has a magic all its own as 19 state parks, a half-dozen state forests, and the Allegheny National Forest are all bedecked in their best and most brilliant fall foliage. Pine Creek Gorge's awe-inspiring and the Kinzua Viaduct — with its 600-foot glass pedestrian walkway high atop the trees — are just two of the natural and man-made wonders you'll encounter as you travel along this storied road.