Happy Travelers understand Pennsylvania's excitement as we near Feb. 2 — Groundhog Day! A long-time tradition celebrated in Punxsutawney, many anxiously await to hear if we're in store for an early spring or if we will spend a few more weeks cozied up in sweaters as we wait out winter. Phil is thrilled to once again welcome visitors to his home at Gobbler's Knob, to enjoy the Groundhog Day celebrations and events!
No matter the weather outcome, we're sharing a few of our favorite crafts and recipes to try at home with the rest of the family leading up to the big day! Be sure to check out our Groundhog Day Party Pinterest board for even more ideas.
Do-It-Yourself Crafts:
1. Groundhog Day Felt Playset
Recreate Punxsutawney and Gobbler's Knob with a felt playset. This easy craft requires only three materials: felt, scissors, and googly eyes! No felt? No worries! Colored construction paper will work just fine!
2. Groundhog Shadows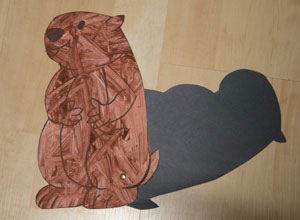 While we anxiously wait to find out if Phil sees his shadow, it's only fitting to complete a craft that celebrates just that. Try out this groundhog shadow activity that lets kids decide whether Phil's shadow appears — or not.
3. Paper Heart Groundhog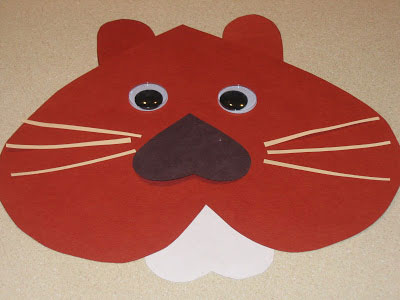 If you heart Groundhog Day as much as we do, this craft is right up your alley! Using paper hearts, assemble your own groundhog and try to guess his prediction.
4. Peek-A-Boo Handprint Groundhog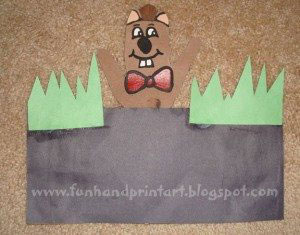 Little ones looking to join in the crafting action will love seeing their handprint transformed into a groundhog. Once complete, set the stage and let them share Phil's story!
Tasty Treats:
Can't visit Gobbler's Knob on Groundhog Day? Don't miss our Groundhog Day live stream to watch the virtual prognostication on Feb. 2 beginning at 6:30AM! Be sure to join in the conversation by using the hashtag #GHD2023 on your social channels and following along with us on Facebook, Twitter, and Instagram.