Here in Pennsylvania we've been brewing beer since the 1600s, so we know a thing or two about what makes a good brew. Today, we produce the second most amount of craft beer in the U.S. and have more than 500 craft breweries all serving up the finest craft brews to pursue the perfect pour.
Use the beer trails below as your guide for discovering some of the best craft beer the state has to offer.
1. Adams County Pour Tour
Gettysburg
The Adams County Pour Tour is a self-guided craft beverage trail that pairs history with a series of breweries, wineries, distilleries, meaderies, and cideries throughout rustic Adams County. Grab your passport and trail map at any participating location and collect stamps as you treat your palate to downtown Gettysburg's tasting rooms and other locations throughout the Adams County countryside. Then redeem your passport and collect your swag.
2. Cumberland Valley Beer Trail
Chambersburg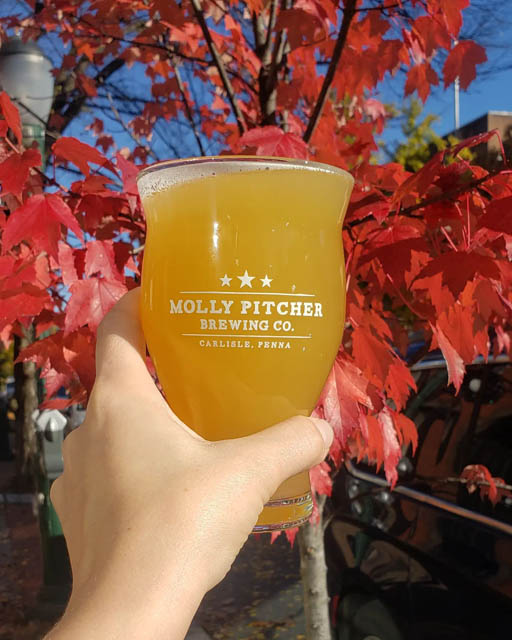 On the 33 location, 29 brewery Cumberland Valley Beer Trail, you're rewarded with more than just local craft favorites, great grub, and cool merch. By collecting stickers at each stop, you can redeem for prizes such as bottle openers or a fun themed t-shirt. As you work your way through the current passport for this trail, spanning from Chambersburg to Harrisburg, sample brews at the Revolutionary War-themed Molly Pitcher Brewing Company or try something new with one of the more than 100 options at Al's of Hampden.
3. Lanc Ale Trail
Lancaster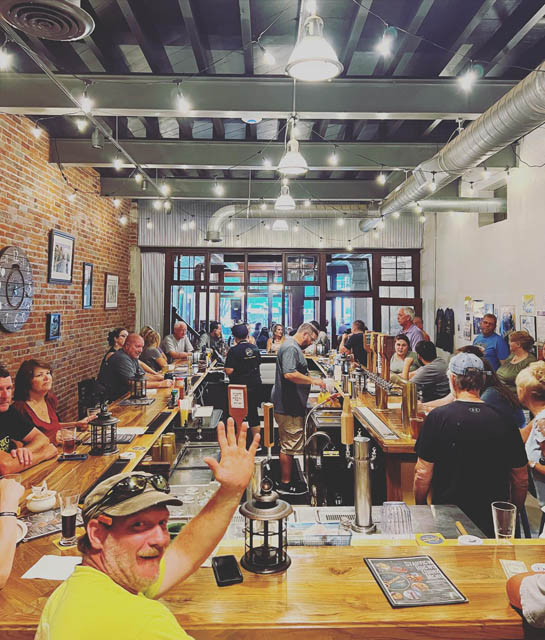 The Lancaster County Brewers Guild invites you to explore their 24 member craft breweries that comprise the Lanc Ale Trail. Enjoy the creative brews of Cartel Brewing & Blending, a nanobrewery in downtown Lancaster where you'll find a wide selection of traditional and modern beer styles. Visit one of the newest members to Lancaster's community of craft brewers, Starview Brews located in a historic building in Columbia and serving up a variety of tasty, brewed-in-house beer on tap, along with a nice selection of specialty drinks. Be sure to get your Lanc Ale Trail Passport from a participating brewery to enjoy great beer while collecting stickers for fun merch.
4. Lancaster County Craft & Cork Trail
Lancaster
In the mood for libations in addition to beer?! Stretching from Bird-In-Hand to Hershey, the Lancaster County Craft & Cork Trail features over 30 breweries, wineries, and distilleries that pair perfectly with a Lancaster County adventure. Explore the wide variety of brews and maybe find a new favorite, such as the Commander Salamander sour at Spring House Brewing Company in downtown Lancaster. You can also venture to Twisted Bine Beer Co. in Mt. Joy for great tasting brews and equally great tasting food at this microbrewery. Download the trail's mobile passport, visit locales, and be awarded a customized bottle opener, blanket, or pint glass.
5. Pittsburgh Brewers Guild
Pittsburgh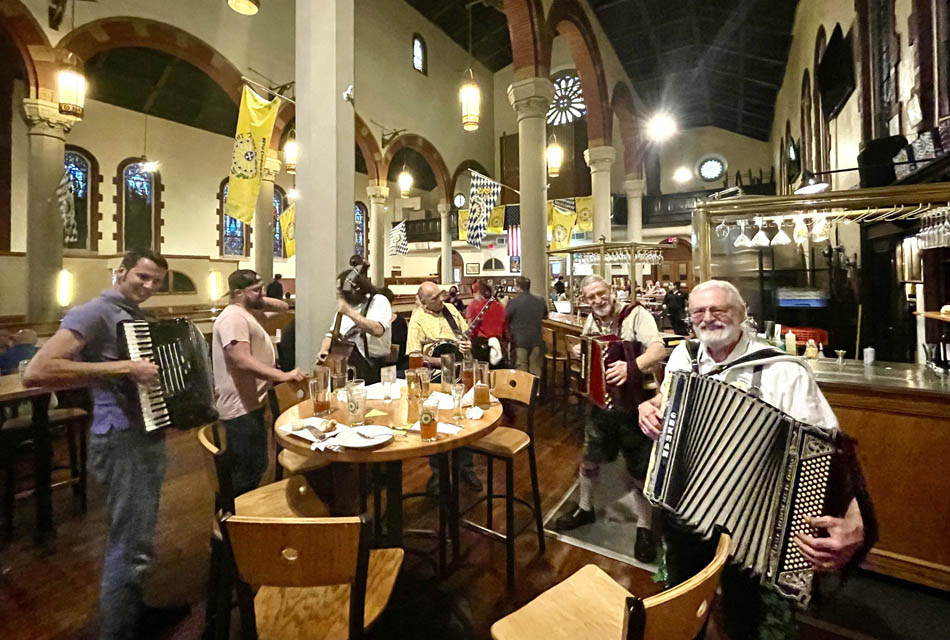 With more than 40 breweries to choose from, the Pittsburgh Brewers Guild is making it easy to navigate the 'burgh's suds scene with an interactive map and printed brewery guide. The breweries offer everything from a "spiritual" experience at Church Brew Works, directional advice at Eleventh Hour Brewing Company, and proper etiquette at Beer Gentleman. Purchase the newest edition of the brewery guide at participating locations, get it stamped at 30 locations, and you'll earn a commemorative howler to add to your trophy case (and to enjoy your next case), or other great prizes depending on the number of stamps collected.
6. Lake Erie Ale Trail
Erie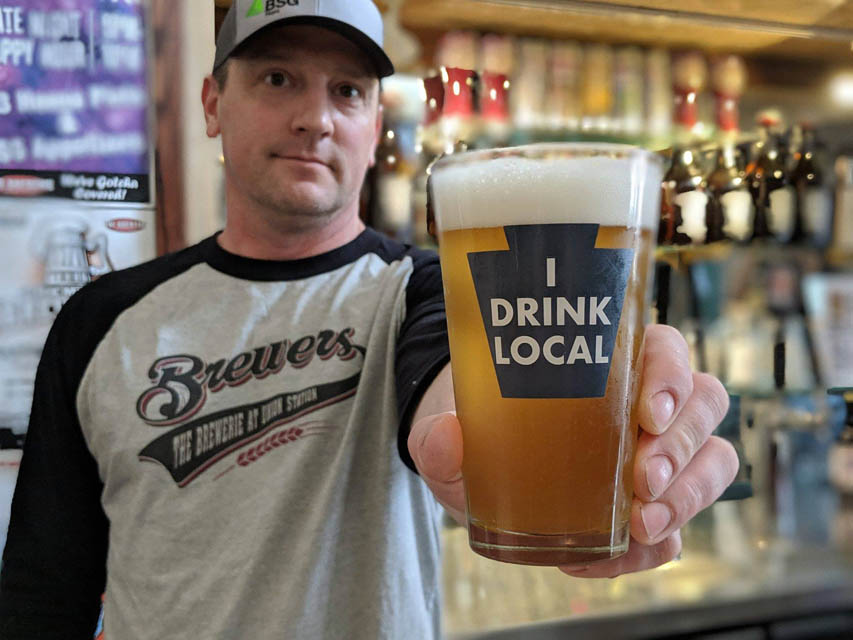 Check out this Great Lakes city that's known for its port and its porters at this collection of 16 microbreweries nestled around Lake Erie. The region is home to a variety of breweries that make up the Lake Erie Ale Trail whose passion for their craft imbues novelty and personality into their ever-expanding assortment of flavors, styles, and funky names.
7. Bucks County Ale Trail
Pipersville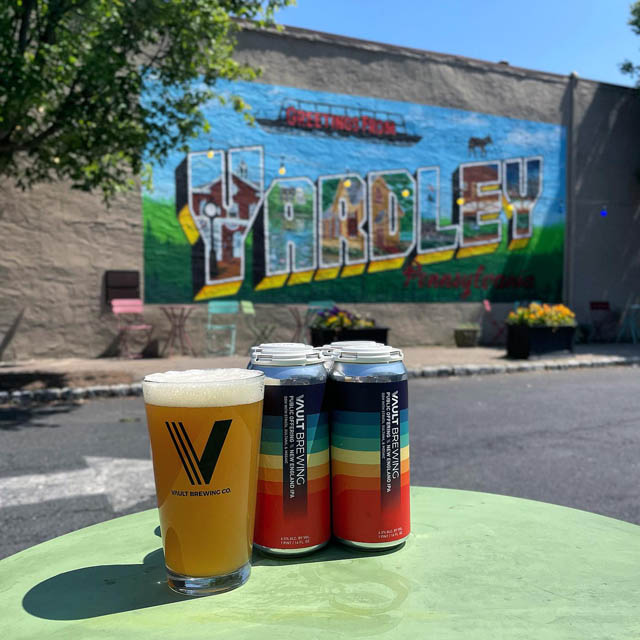 The 26-brewery, 32 location Bucks County Ale Trail boasts creek-side brewpubs and fresh startups offering craft brews with nontraditional ingredients. Try Bucks County Brewery's New England-styled IPAs or American Pale Ale offerings — or pair one of Vault Brewing Company's drafts with creative eats that elevate typical pub fare to foodie status, like pork belly fries or duck and apple pizza. Whichever of the 26 breweries you choose, this Bucks County trail is a must do on your craft beer journey.