No need to "hop across the pond" to look for castles when we have our fair share of majestic architectural experiences that will give you the royal treatment right here in Pennsylvania! From actual castles to Gothic-style mansions, libraries, prisons, and a former mill, Happy Travelers will revel in exploring these stylistic feats and learning a bit of the history behind their construction.
1. Fonthill Castle and Mercer Museum
Doylestown
Type of experience: Historical museum
Featuring hand-crafted ceramic tiles and majestically painted ceilings, Fonthill Castle and the Mercer Museum are reminiscent of a time before the industrial revolution. Fonthill Castle was designed as archaeologist Henry Mercer Chapman's home and showcase for his exquisite collection of tiles and prints. The Mercer Museum houses exhibits from the arts and crafts movement and tools Mercer collected to preserve the era.
2. Castle at Little Roundtop
Gettysburg
Type of experience: Civil War battlefield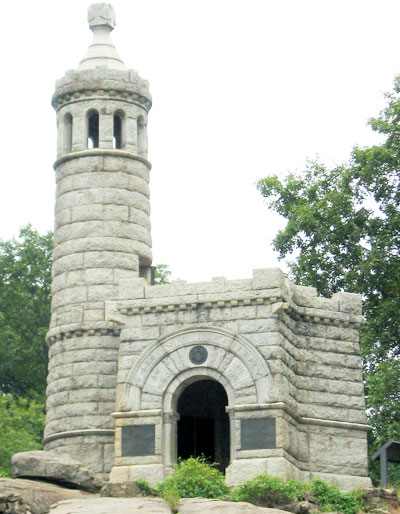 Take in the scenic view of the Civil War battlefield at Gettysburg in the Castle at Little Round Top. The memorial represents the 12th and 44th New York Volunteer Infantry Regiments. In their honor, the tower stands 12 feet square and 44 feet high and was designed by Union General Daniel Butterfield who also adapted the music for "Taps." Visitors can climb a spiral staircase to the second-floor observation deck of the castle-like structure, but the tower itself is not open to the public.
3. Stokesay Castle and The Knight's Pub
Reading
Type of experience: Fine dining restaurant and wedding venue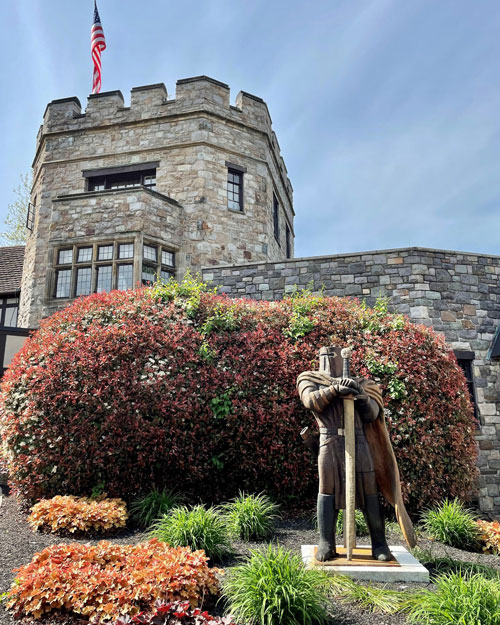 Feel like you've traveled back in time to the days of Camelot with a trip to Stokesay Castle and its on-premises restaurant, The Knight's Pub. Enjoy a fine dinner fit for royalty at this very upscale pub, complete with its immense hearth and fireplace. Stokesay Castle was built in 1931 as a wedding gift, and inspired by a 13th century English castle by the same name. How fitting it is now a prime wedding venue with its magnificent views, gorgeous stone arches, and flowing fountains; you just might think you've stepped into a fairytale!
4. Nemacolin Castle
Brownsville
Type of experience: Historic site and museum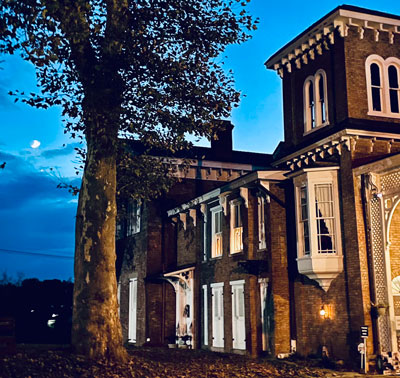 Nemacolin Castle, also known as Bowman's Castle, was originally built in 1789 to house Jacob Bowman's nine children and his trading post. It was expanded throughout the 1800s into the 22-room castle it is today. Recently renovated by the Brownsville Historical Society, the castle has been listed on the National Register of Historic Places for nearly 50 years.
Other Spots with Castle-Like Inspiration
These next locations may not have "castle" in their title, but they're serving up some serious castle-like vibes that will make you revel in the architectural wonder and maybe even make you reevaluate your dream house goals.