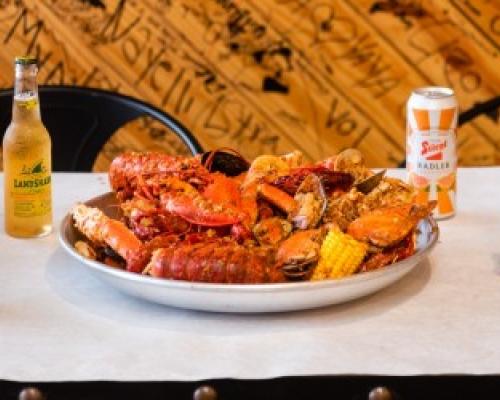 Storming Crab
7791 Peach Street
Erie, PA 16509
Phone: 814-315-0662
Region: Pennsylvania's Great Lakes Region
Cajun flavor from Louisiana.
There's nothing more fun, delicious, and down-right messy than Cajun food.
Get ready to bib up as you dive into crab legs, claws, corn, potatoes, shrimp, oysters, and anything else you and your family can get your hands on. Faces will be covered in seasoning, arms will be elbow-deep in juices, and maybe more than one napkin will be needed, but don't worry, they've got plenty to go around.
Places nearby
within 25 miles