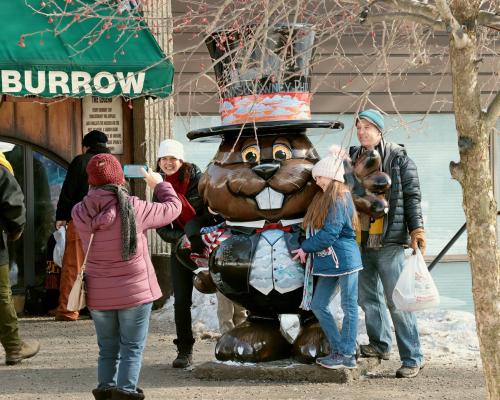 Phantastic Phils!
102 West Mahoning Street
Punxsutawney, PA 15767
Region: Pennsylvania Wilds
There is no shortage of groundhog pride in this enthusiastic community, and they have the art to prove it. Located throughout town, the Phantastic Phils! public art project includes 32 larger-than-life fiberglass groundhogs all creatively painted and designed by local and national artists. Visitors can see how many they spot on their own or can grab a map of the Phils and pick their favorite.
Places nearby
within 25 miles