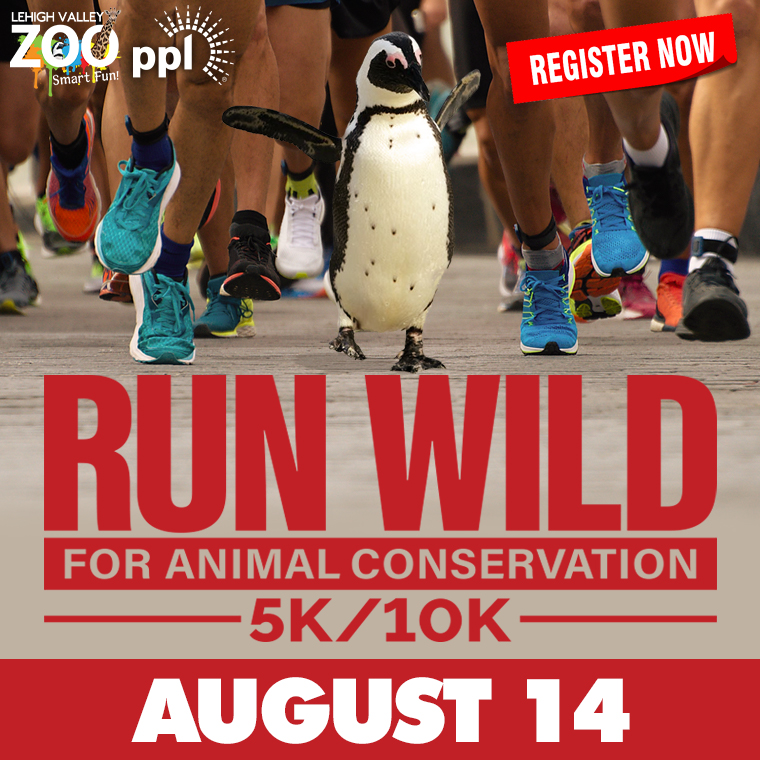 Lehigh Valley Zoo Run Wild!
Repeats: None
Lehigh Valley Zoo
5150 Game Preserve Road
Schnecksville, Pennsylvania 18078
610-799-4171


Region: Lehigh Valley
Hours of operation: 8:30AM

Run, hop, waddle, or slither on over to sign up for Run Wild! The Lehigh Valley Zoo's Run Wild 5k/10k for Animal Conservation supported by PPL Corporation is one of our biggest fundraisers of the year and helps to support animal conservation! The Zoo's Run Wild takes place Sunday, August 14, 2022. The 5k will start at 8:30 AM with the 10k to follow at 8:45 AM with award ceremonies to follow!