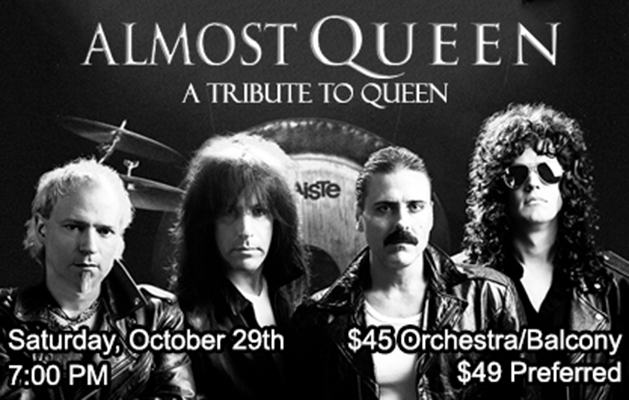 Almost Queen – A Tribute to Queen
Repeats: None
Eichelberger Performing Arts Center
195 Stock Street
Hanover, Pennsylvania 17331
717-637-7086
Region: Dutch Country Roads
Hours of operation: 7:00 PM - 9:00 PM
Admission fee: Tickets: $45 Orchestra/Balcony, $49 Preferred.

The most authentic QUEEN live show since the days of QUEEN themselves. A deliberate four piece band, Almost Queen delivers a live performance showcasing signature four part harmonies and intricate musical interludes. Donning genuine costumes, Almost Queen recaptures the live energy and precision that is the ultimate Queen experience.