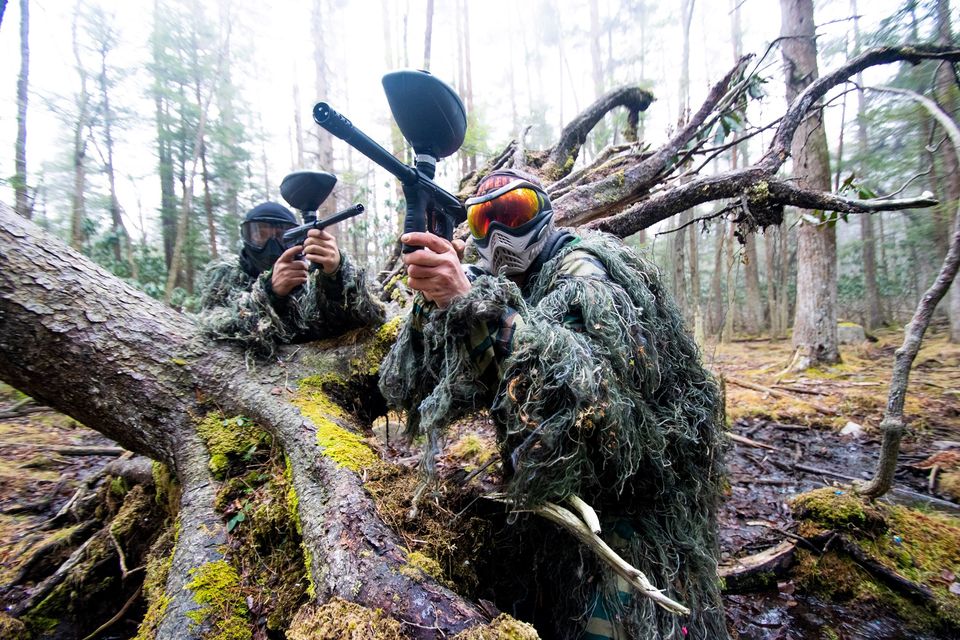 1/2 Price Skirmish Nights
Repeats: None
Skirmish Paintball
211 N. Meckesville Road
Albrightsville, Pennsylvania 18210
570-325-8430
Region: Pocono Mountains
Admission fee: Skirmish Nights Basic Package Rate: $20.99 per person – pre-registration discount, ages 10 and up. Skirmish Nights only, stay from 5 pm till 8:30 pm!

You can play Skirmish all day and stay through the evening…until 8:30pm for $31.99 per person, pre-registered. Don't want to play all day? You can make reservations for 5pm and receive 1/2 price Skirmish Nights evening play, only $20.99 per person. All of your favorite fields will be available for play – Tippmann Castle, Empire Castle, Tippmann City, etc. In order to receive the discounted rate, you must pre-register for this event. Call 570-325-8430 to reserve your spot today!