October is more than just Halloween, pumpkins, and apple picking, it's also PA Wine Month! It is the perfect time to visit a few of our nearly 300 wineries where you'll find wines sure to suit every taste, whether sweet and fruity, sparkling and white, or dry and dark red. We've created this insider's guide to having a full-on, full-bodied experience. Happy sipping!
1. Learn the History of Wine in PA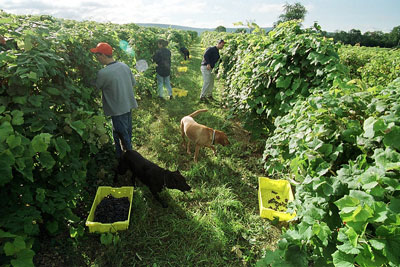 Did you know that the birth of our nation's wine industry happened in PA in 1682 when William Penn planted European grapevines in what is now Philadelphia's Fairmount Park. In the process, he created the first American hybrids.
During the next few centuries, PA's wine industry grew. In 1768, locally-made wines were exhibited at the American Philosophical Society based in Philadelphia and founded by Benjamin Franklin. In 1787 a number of famous Americans including Alexander Hamilton, Aaron Burr, Robert Morris, and Citizen Genêt became early stakeholders in the state's first commercial winery.
Experience PA's more modern wine roots with a visit to Penn Shore Winery and Vineyards, Pennsylvania's oldest licensed winery. Located along the scenic Lake Erie shoreline, Penn Shore obtained one of the first two limited winery licenses issued by the state in 1968. More than 50 years later, Penn Shore continues to produce the finest blends from European and American wine grapes grown nearby.
2. Experience Different Varietals of Grapes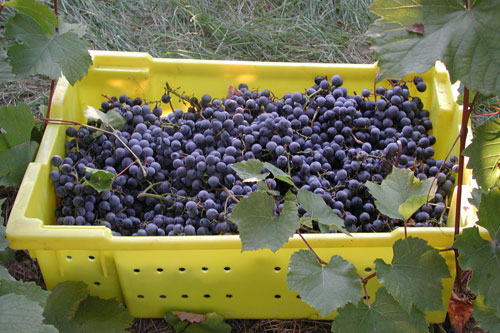 Pennsylvania is blessed with a climate similar to Europe's prime wine producing regions. This means, combined with our unique soil and overall environment, our "terroir" (in grape growing parlance) is perfect for a variety of European grapes that go into making simply delectable Pinot Noirs and Albariños. Enjoy a glass of classic Cabernet Franc or Merlot at Mazza Vineyards in North East, just one of many perfect spots to experience a taste of Europe in the Keystone State.
Pennsylvania's native grapes and specialty hybrids are delicious options to fill your glass as well. Benigna's Creek Vineyard & Winery in Klingerstown invites you to sample a glass of their Liberty White made from native Catawba grapes. From sweet to dry and dessert to fortified, with an abundance of grape varieties and a wide selection of fruit wines, there's one that will pleasure your palette!
3. Visit a PA Winery
In PA you're never too far from a great glass of vino with at least one winery within an hour's drive from anywhere (and often much less)! Plus, there's plenty to go around as the fifth-largest producer of wine in in the nation, we deliver on variety and volume; each year more than 2 million gallons are produced. PA's wineries boast more than 14,000 acres of vineyards and some of the state's most beautiful, natural backdrops with Mother Nature's splendor on full display – the perfect backdrop for live music, food trucks, and festivals.
4. Follow a PA Wine Trail
Why visit just one winery when you can take a fun-filled road trip and visit many?! Pennsylvania is home to several "wine trails" where local wineries collaborate on events and experiences, highlighting their specialties and geographic region. Each trail provides a richly textured wine experience where you can put your knowledge of viticulture and vinifera to the test! Trails include:
Who says the fun has to stop once you leave the winery? Grab some bottles of your favorite(s) to go to keep the party going. With wine this good, you'll need to bring some home for friends and family (or you can keep it all for yourself!).
To learn more about Pennsylvania Wine Month, visit the PA Wine Association website, and be sure to follow us on Facebook, Twitter, Pinterest and Instagram to stay up-to-date on even more great trip ideas and places to visit around our state. Don't forget to never miss an update and sign up for our monthly Happy Thoughts e-newsletter.