Calling all history buffs! Brush up on Pennsylvania's past when visiting these historic banks, hotels, and churches that have been repurposed and transformed into hip new hangouts. Nothing beats a hot spot with history!
Bars and Breweries
1. The Brew Bank Brewing Company
Ridgway
Located inside a restored bank building originally built in the 1800s, The Brew Bank Brewing Company is the perfect place to grab a drink and a bite to eat in downtown Ridgway. Above the craft brewery and restaurant is the Sleepy Man Hotel, an Airbnb where guests can fall asleep surrounded by Gothic Revival-reminiscent architecture after enjoying the alluring ambience of the brewery.
2. Corner Vault
Reedsville
The Corner Vault is a bar in what used to be the Reedsville National Bank, which was established in 1891. To keep with the theme, the bar's counter contains thousands of nickels while the floor of the former bank vault is inlaid with bright, copper pennies. Not many people can say they enjoyed a brew in a bank!
3. Battlefield Brew Works
Gettysburg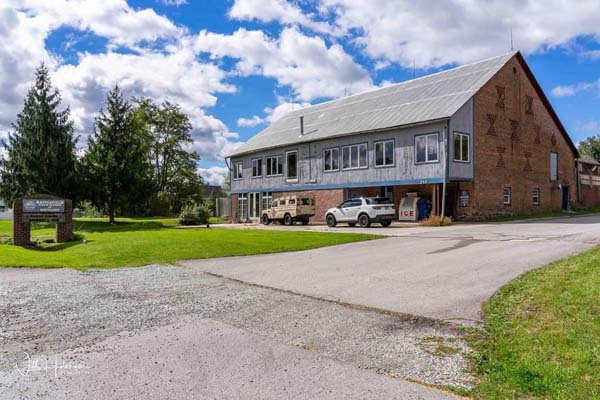 Battlefield Brew Works is Pennsylvania's oldest brewery and distillery combination (under one roof). Located in a historic Civil War building in Adams County, this brewery and restaurant delivers a unique experience, as the original Pennsylvania Dutch brick end barn was built around 1848 and used as one of the largest Confederate field hospitals after the Battle of Gettysburg. Today, the building attracts visitors looking for craft beers, distilled spirits, and fantastic food within its historic and rustic atmosphere.
4. Titusville Iron Works Tap House
Titusville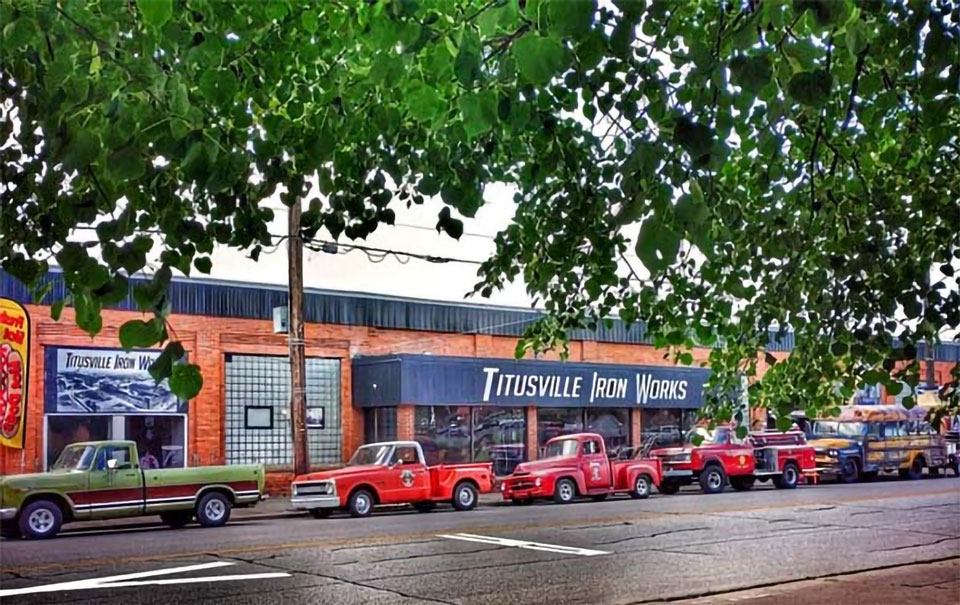 Titusville Iron Works Tap House resides in the historic Iron Works building that dates back to the 1860s. The building sits directly on the railroad line where gas engines, steam engines, smokestacks, and pump jacks were once manufactured. Now it's a destination featuring a taphouse, restaurant, performance stage, and museum. Complete with mid-century furniture, industrial relics, museum-quality exhibits, and outdoor dining space, Titusville Iron Works pays homage to the 1800s, but with its own 21st century flare.
5. Bube's Brewery
Mount Joy
The early days of American brewing come alive at Bube's Brewery. The complex of structures built in the 1870s to house an inn, bar, and lager production facility now is home to a brewpub, several restaurants, and event space. Shuttered for close to 70 years, the property was "rediscovered" in the late 1960s when restoration began. Today, you can enjoy a feast in the former beer aging cellars now known as the "catacombs;" sit in the brewery's original ice house and sip a fresh brew; or participate in a murder mystery dinner in the original tavern/inn building.
Restaurants and Markets
6. Flagship City Food Hall
Erie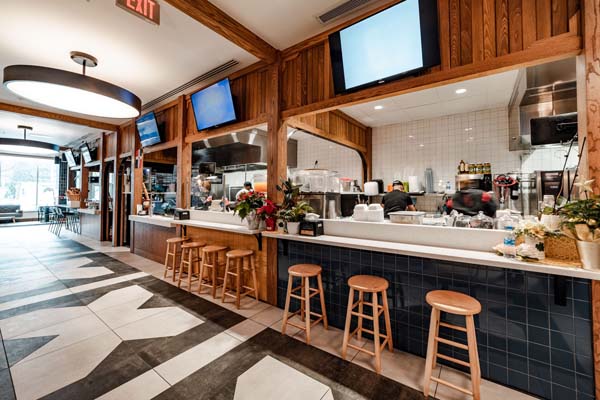 Located in the heart of downtown Erie and once home to Sherlock's Park Place, an iconic bar and area staple for more than 40 years, the building now houses Flagship City Food Hall. You won't find any chain restaurants here, just the best food northwestern PA has to offer including Thai, Dominican, and Italian dishes, along with great bagels, cheesesteaks, and a fruit and veggie bar. Retaining the original brick archways and other architectural features, the building serves as a testament to the history, culture, and talents of the Erie community.
7. Lebanon Farmers Market
Lebanon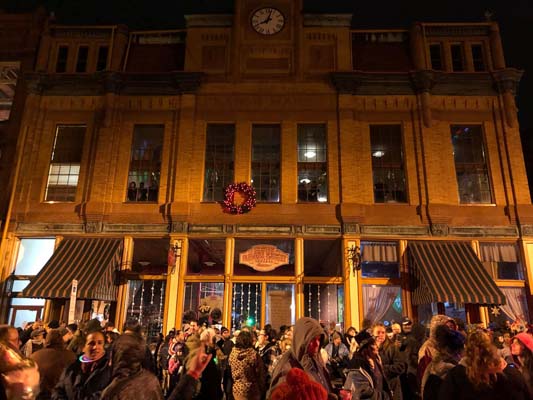 Formerly the site of the Lebanon County Jail, today's Lebanon Farmers Market has an interesting past involving the law. In the 1870s, the small town of Lebanon made national news with the murder trial of a group of men known as the "Blue Eyed Six." The infamous trial lasted for nearly six months and ended with the courtyard hanging of five of the Blue Eyed Six on the property. The jail burnt down and the Market House was constructed on the site in the 1890s. The building is home to many small businesses including bakeries, a candy store, and sushi stand, where visitors can grab a treat and learn about its eerie past.
8. Victor's Italian Restaurant
York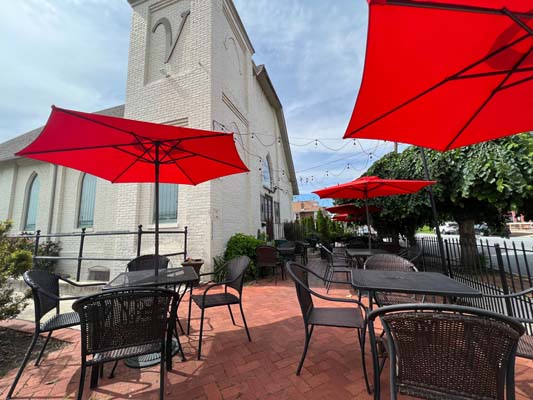 A neighborhood staple since 1984, Victor's Italian Restaurant is located in the former church of the Green Hill Evangelical Association. The last church service was held almost a century ago and since then the building has housed a variety of tenants including a grocery store, barber, and tavern. Today's visitors can enjoy outstanding Italian food, cocktails, craft beer, occasional wine tastings, and live music performances many Friday nights. You might even catch a bocce competition on their outdoor court!
9. Jack's Firehouse Restaurant
Philadelphia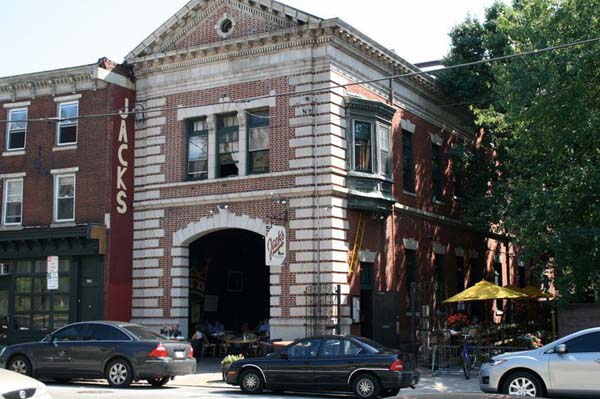 Once housing a 19th century firehouse in Philadelphia's Fairmount neighborhood, the building is now home to Jack's Firehouse Restaurant. Although transformed into a welcoming restaurant, you can still see the original mahogany interior, wood plank floors, large wooden doors, and even a fire pole! Take a seat at the large mahogany bar with beer taps made to look like old fire canisters and enjoy the historic ambiance.
10. Brewerie at Union Station
Erie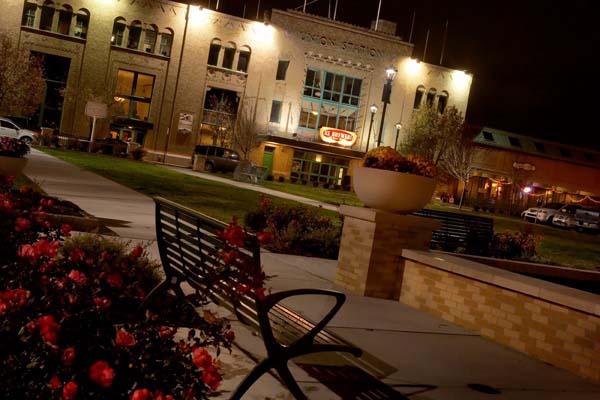 With its beautiful Art Deco details executed in terracotta and metal, Erie's Union Station train station was considered a "modern marvel" when it was built in the 1920s during the heyday of train service. Today, Union Station now houses several local businesses, including The Brewerie at Union Station, considered one of the best restaurants in Erie. Visitors can grab a bite to eat and a craft beer while taking in the station's history. If you happen to visit in April or October, check out the brewery's Haunted History Tour to learn about the building's haunted past on select nights.
11. Carmen's 2.0 Restaurant at Radisson Lackawanna Station Hotel
Scranton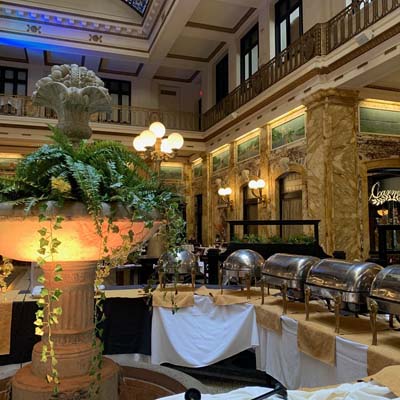 Carmen's 2.0 Restaurant is located in the historic Grand Station Lobby of the Radisson Lackawanna Station Hotel, which once served as Scranton's glamorous entryway for travelers arriving by train. Built in 1906, history buffs will adore the quaint and authentic experience inside this hotel lobby restaurant with its historical architectural elements, including a Tiffany glass ceiling. Diners will enjoy a fine-dining meal featuring steaks, pasta, and seafood dishes, while admiring the French Renaissance inspired style of the building. (Please note: The restaurant is currently only open during breakfast hours and for dinner on Friday and Saturday evenings.)