Basketball in PA is a slam dunk! From championship-winning college basketball teams to the NBA's 76ers, there are plenty of opportunities for you to catch a big game right here in the Keystone State. We have your go-to guide of what to see and do around town when you're not sitting courtside.
1. Philadelphia 76ers
As PA's only NBA team, attending a Philadelphia 76ers game is a "must-do" for your #PABucketList. Plan to stay awhile and book a room at the nearby Live! Casino & Hotel to enjoy great accommodations and dining and live entertainment. After the big game, cross the street to Xfinity Live!, a hopping sports bar with restaurants and entertainment, including a theater, beer hall, and artificial turf field. Non-gameday? Tour the Wells Fargo Center to learn about this busy arena and the Sixers' day-to-day operations, then venture around the rest of the city to see how many Sixers murals you can discover.
2. Villanova Wildcats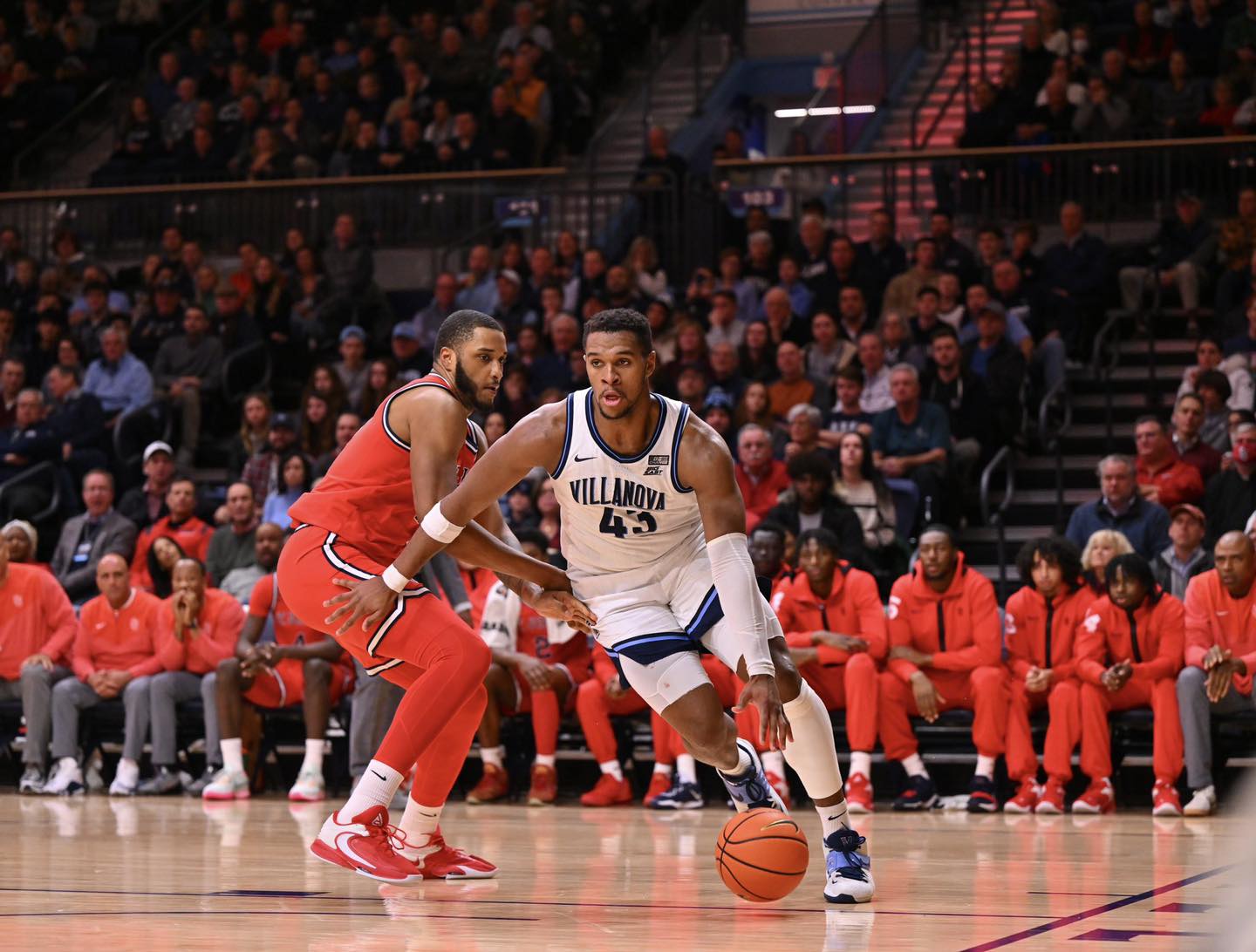 "V" for Villanova! "V" for victory! Make the big game a big weekend and book a stay at the Inn at Villanova or Wayne Hotel, close to the Wildcats arena, The Pavilion. After the game, shop until you drop in Wayne with its upscale boutiques, shops, and world-class restaurants or venture a little further to the renowned King of Prussia Mall or the shops at Ardmore's Suburban Square. Music lovers can enjoy live music at hot spots, 118 North or Ardmore Music Hall, while outdoor enthusiasts will love spending time at Valley Forge National Park and the natural wonders of Stoneleigh: A Natural Garden.
3. Gettysburg College Bullets
Great basketball isn't just happening with the big players. Gettysburg College's women's basketball team made it to the second round of the NCAA Division III 2022 Championship! Cheer on the Gettysburg's Orange and Blue Bullets, then soak in the area's history with a stay at the historic and beautifully renovated Gettysburg Hotel, complete with all the modern amenities. The Gettysburg National Cemetery, historic battlefield, and Seminary Ridge Museum are all just a short walk (or drive) away. Great shopping awaits in Lincoln Square with unique, family-owned shops, or visit the college's Schmucker Art Gallery to view the current exhibitions.
4. Indiana University of Pennsylvania (IUP) Crimson Hawks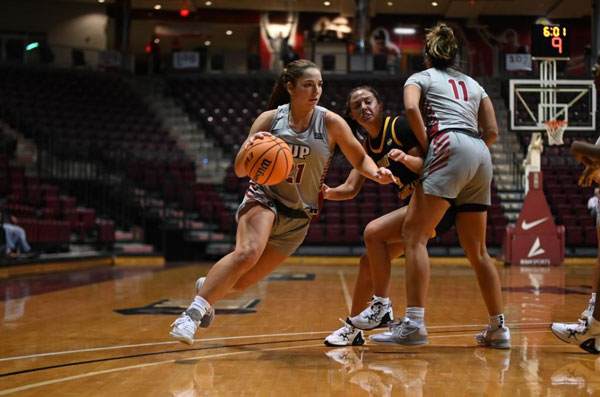 With numerous conference championships under their belt, watch IUP's men and women Crimson Hawks take on conference rivals at the Kovalchik Convention & Athletic Complex. Rest and relax after all the sports action at the nearby Hilton Garden Inn with its restaurant, bar, and outdoor patio and fire pit. No trip to Indiana is complete without a stop at the Jimmy Stewart Museum. Sip your way through award-winning area breweries and distilleries; visit the Historical and Genealogical Society of Indiana County to learn some local history and The Artist's Hand Gallery & Espresso Bar to appreciate the local art scene.
5. University of Pittsburgh Pitt Panthers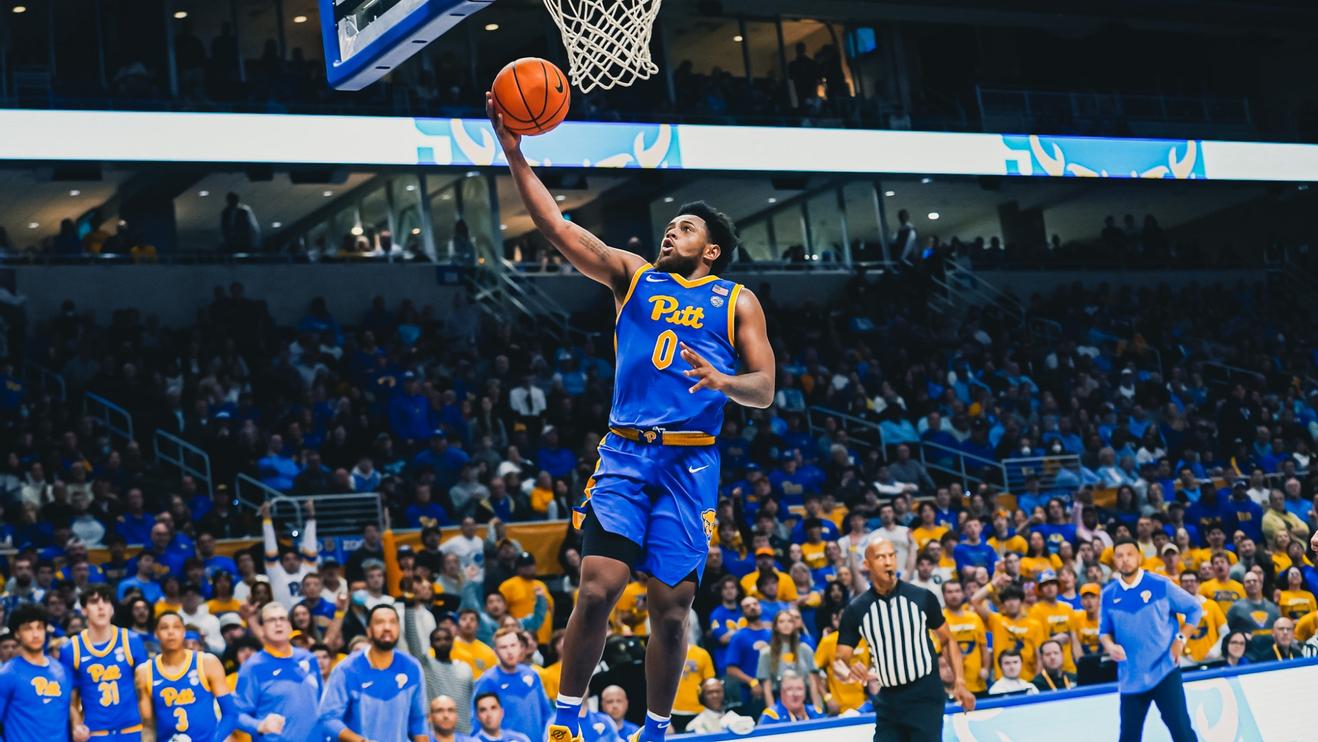 Show your Panther Pride as you root for the Pitt Panthers basketball teams at the Petersen Events Center. Just a half-mile from the arena, relax in the "laid-back elegance" of the The Oaklander Hotel with its onsite restaurant offering innovative French-inspired cuisine and sweeping views of the city. For more casual dining, visit Pittsburgh's iconic Strip District where Primanti Bros, Pamela's Diner, and Spice Island Tea House offer a fun dining experience. Just blocks away from the hotel, tour the Carnegie Museums of Art and Natural History; stroll through Schenley Park; and explore Phipps Conservatory and Botanical Gardens.