As the cold winds of winter subside and the first sprouts of spring start to emerge, now is the perfect time to come out of hibernation to delight in PA's many March activities. From jazz concerts and live shows to maple festivals and floral expos, these events are the perfect way to transition to a new, sunnier season!
1. Snow Geese Migration
Each winter, thousands of visitors flock to the Middle Creek Wildlife Management Area in Lebanon Valley to watch the annual snow geese migration. From mid-February to mid-March, hundreds of thousands of snow geese stop during their journey to rest and feed on the way to their northern breeding grounds. For the best views, the PA Game Commission recommends arriving in the morning to see the snow geese on the lake during sunrise. Did we mention they also have a snow geese livestream cam, too?
When: Now through mid-March
Where: Schaefferstown
Cost: Free
2. Linvilla Orchards Fore! The Planet Indoor Mini Golf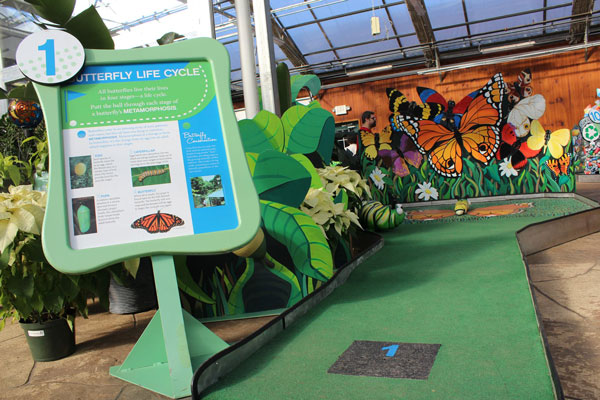 Escape the cold for nine holes of indoor mini-golf fun at Linvilla Orchards Fore! The Planet. Created by Philadelphia's Academy of Natural Sciences, the interactive exhibit provides lessons on important environmental subjects including butterfly metamorphosis, tropical rain forests, food chains, and dinosaur extinction in a super fun and interesting way. The kids won't even realize their mini-golf experience is educational!
When: Now-Mar. 26
Where: Media
Cost: $5 purchased online; $6 purchased in person
3. Maple Weekend 2023 at Mill Road Maple
Marvel at the magic of maple syrup production during Maple Weekend 2023. Hosted by the River Valleys Maple Syrup Producers Association, visitors can peek in the participating sugar shacks while they are in full production mode using a mix of modern and old-time technology. Be sure to sample the variety of maple-infused products including maple cotton candy, maple cream, and maple sugar.
When: Mar. 3-5
Where: Various locations
Cost: Free
4. Mountain Fest
Enjoy a weekend-long celebration filled with music, art, foodie fun, and even live chainsaw carving at the Elk County Wilds Tourism Association's annual Mountain Fest. Now in its new location, the 40,000 square-foot former tannery complex, bring the whole family to enjoy delicious, food, fun games, and nearly a hundred vendors including local potters, jewelers, candlemakers, and craft beer, wine, cider, and distilled spirits producers (for the adults).
When: Mar. 3-5
Where: Ridgway
Cost: $5 for the entire weekend
5. The Inextinguishable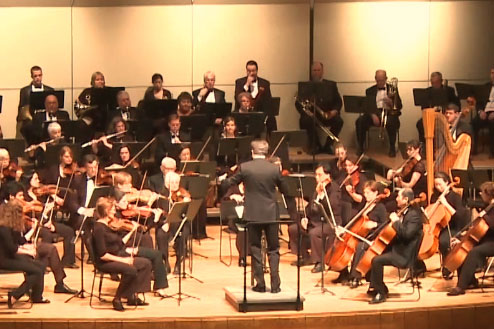 Be swept away by the sweet sounds of the Butler County Symphony Orchestra during a concert of iconic classics at The Inextinguishable. Held at Butler Intermediate High School, the evening will include a performance of Maurice Ravel's "La Valse," "Finlandia" by Jean Sibelius, and Carl Nielsen's "Symphony No. 4 (The Inextinguishable)."
When: Mar. 4
Where: Butler
Cost: $30 for adults and $10 for children/students online ticket purchases; $35 for adults and $12 for children/students at the door
6. Asbury Woods Maple Festival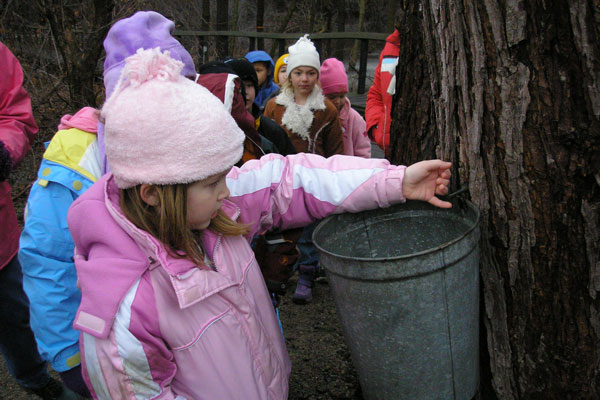 Enjoy a maple-y weekend in celebration of this amazing and tasty gift of Mother Nature during Asbury Wood's annual Maple Festival. The weekend features an interactive and informative maple tapping tour and demonstrations, including a stop at Asbury Woods' sugar shack where the magic of transforming sap to syrup happens! Little ones will enjoy a variety of kid-friendly activities and there will be vendors onsite offering all sorts of maple treats.
When: Mar. 4-5
Where: Erie
Cost: $6; free for children age 3 and under
7. The Philadelphia Flower Show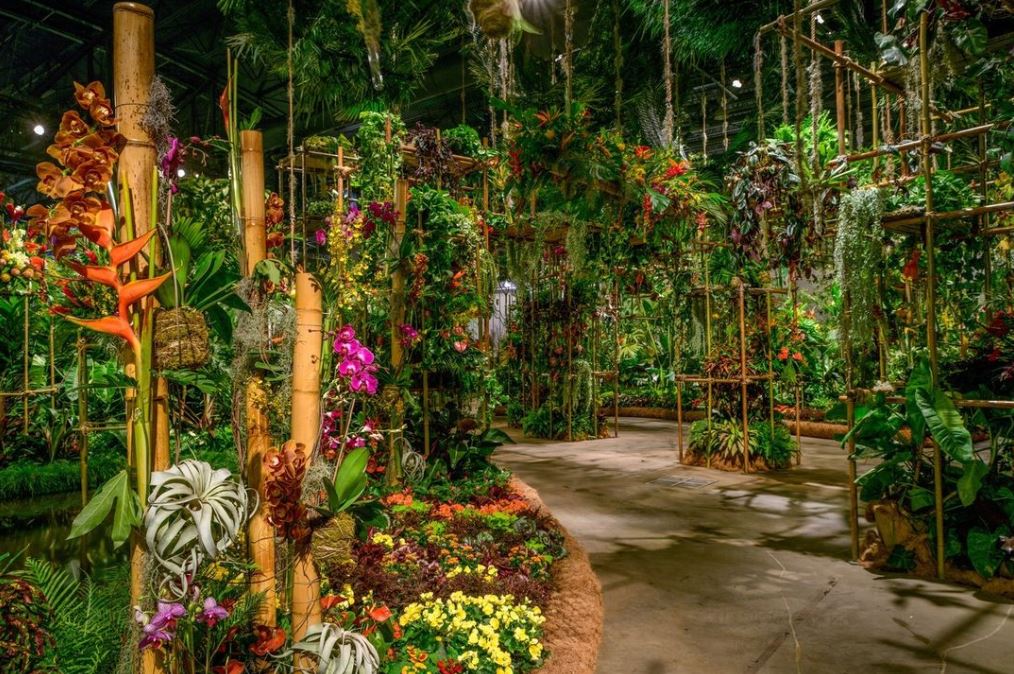 Words simply cannot describe the beauty and wonder of the largest and longest-running flower show in the nation – The Philadelphia Flower Show! This year's theme, "The Garden Electric," showcases the exciting, energetic, and passionate side of flowers, gardens, and horticulture in a true feast for the eyes. The stunning and gorgeous floral displays and gardens feature dazzling colors, unique shapes and textures, and rich fragrances by some of the world's leading floral and landscape designers. Come for the one-of-a-kind experience, the beauty, and the inspiration to turn your little corner of the world into your very own blooming paradise!
When: Mar. 4-12
Where: Philadelphia
Cost: Price varies
8. Mardi Gras at Sesame Place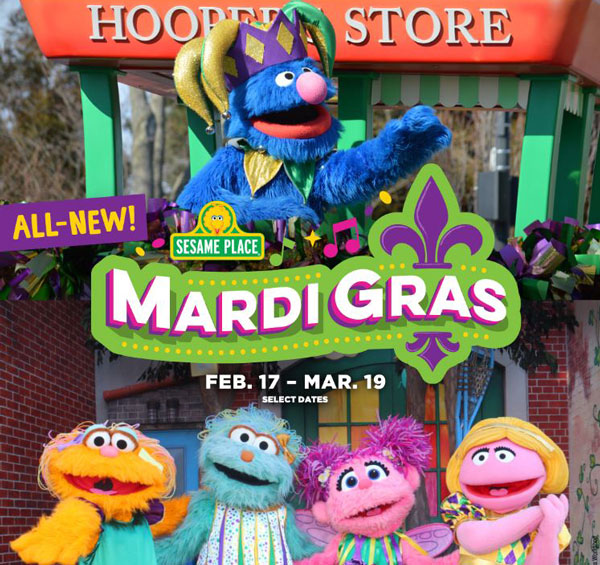 Elmo and friends had such a rollicking good time celebrating Mardi Gras at Sesame Place, they've made it a month-long celebration complete with their own Mardi Gras parade! Don your best sparkly purple, green, and gold outfit and join in the fun at the family-friendly celebration featuring special strolling entertainment, a Mardi Gras Mask Scavenger Hunt, and a selection of rides and attractions open for guests of all ages. Be sure to sample their Mardi-Gras-themed tasty treats including Jambalaya, Hush Puppies, Beignets, Mississippi Mud Pie, and Mardi Gras Cupcakes!
When: Mar. 4, 5, 11, 12, 18, 19
Where: Langhorne
Cost: Price varies
9. Time Traveler's Reading Adventures Club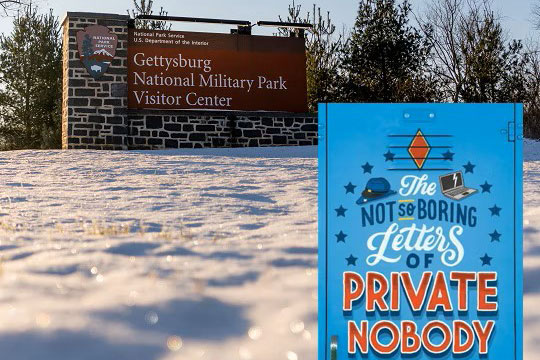 Saturdays in March, the Gettysburg National Military Park & Visitor Center is hosting the Time Traveler's Reading Adventures Club for kids ages 10-14. The time travelers will read and discuss "The Not So Boring Letters of Private Nobody" by Matthew Landis – the story of twelve-year-old Oliver who is obsessed with the Civil War and fellow student Ella who is not. Tasked with researching the life of a Civil War soldier, they discover some big secrets buried in the past and the present!
When: Mar. 4, 11, 18, 25
Where: Gettysburg
Cost: Free
10. Clarion River Jam Bluegrass Festival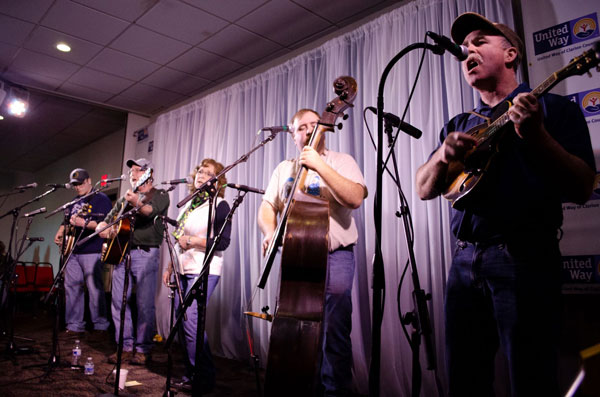 Known for hosting some of the best Bluegrass musicians in the eastern U.S., the Clarion River Jam Bluegrass Festival is a weekend filled with smooth jams, delicious food from local vendors, and a good cause with the annual event a major fundraiser for the United Way of Clarion County. This year's artists include Breakline, Kickin' Grass, and Steve Ludwig and the Casual Hobos. Be sure to purchase a souvenir t-shirt with its stunning design in a variety of great colors!
When: Mar. 10-12
Where: Clarion
Cost: TBD, with admission by donation at the door.