Treat yourself at some of Pennsylvania's finest bakeries and cafés that just happen to be women-owned and operated. Visit these talented bakers and baristas to show your support in honor of Women's History Month. You just might find yourself coming back for more of their mouth-watering creations throughout the entire year!
Sweets & Treats
11. Sweetheart Confectionary
Huntingdon
Jana Weaver took her childhood dream and made it a reality by opening her cupcake bakery and candy shop, Sweetheart Confectionary, in 2012. Today, she specializes in making fresh, scratch-baked cupcakes in a variety of flavors, including fan favorites Peanut Butter Cup, Pineapple Upside Down, and S'more. She also offers a wide selection of gourmet chocolates and candies to satisfy any sweet tooth. You can order her delectable, signature-flavored or custom-decorated cakes for your next event or as sweet surprise for someone very special, including yourself!
12. GG's Gourmet Café
Saltsburg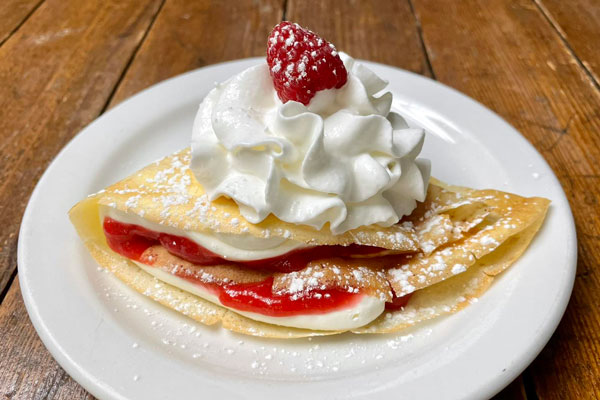 When strolling the streets of the charming, historic canal town of Saltsburg, stop in GG's Gourmet Café. Come hungry for their homemade cuisine made from family recipes that have been passed down over decades. Staying true to their traditions, they offer a selection of delectable baked goods, fresh coffee, home-cooked meals, specialty cakes, cheesecakes, and desserts that are made to order for your special occasion. Run with so much family love, it's no wonder why sisters Meredith and Christine Galloway's café has been voted "Best Bakery in Indiana County in 2022" by Best of Indiana County.
13. Whirling Dervish Bakery & Coffee Shop
Annville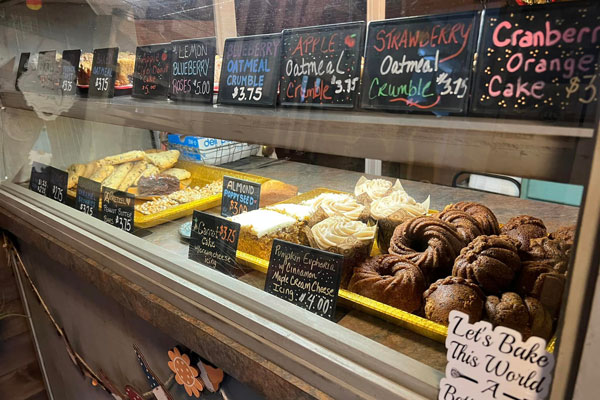 Grab delicious old-fashioned goods on the go from Whirling Dervish Bakery & Coffee Shop. If not in a rush, owner Becky Gacono invites you to take a seat indoors to enjoy treats and sip freshly brewed coffee in her from-scratch bakery or on the open-air back patio. While waiting, shop candles, pottery, and unique knick knacks from featured local artisans, and don't forget to visit the display of Bakery Gnomes!
14. Bittersweet Café
Farmington and Ohiopyle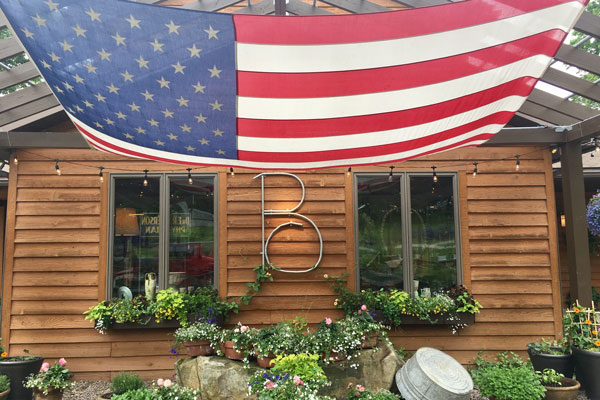 Enjoy a farm-to-table breakfast, lunch, or pastry made by owner Terri Krysak at Bittersweet Café. Founded in 2015, you can take-out or eat-in some of the café's signature dishes such as their Bittersweet Chicken Salad or Apple Harvest Salad while sipping a cup of their specialty coffee or handcrafted iced tea. If you have time, pop into their second location, Bittersweet at The Falls in Ohiopyle, and stay tuned for more information on their Stay Bittersweet location, which is coming soon.
Coffee Shops & Cafés
15. Elementary Coffee Co.
Harrisburg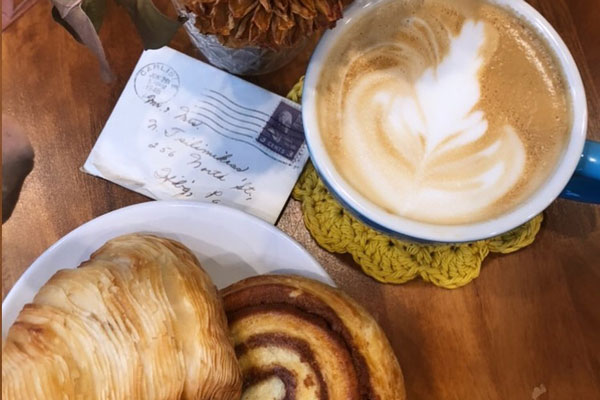 Everything you need to know about starting your own coffee shop can be learned at Elementary Coffee Co. Founded by Andrea Gove, this environmentally conscious shop offers tutorials, demonstrations, and training to anyone interested in jumping into the industry. Not to mention, both their historic Broad Street Market and North Street locations brew a mean cup of java. Caffeinate with a cup crafted with love by Andrea and jump-start your coffee shop dreams.
16. One Good Woman
Camp Hill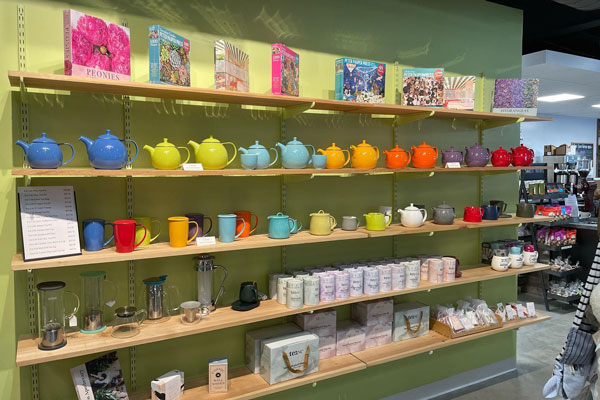 For the past quarter century, One Good Woman has been an area mainstay and great place to grab a delicious cup of joe! After purchasing the business from founder Holly O'Connor, owners Michelle Kock and Mechelle Webster have maintained the tradition of providing the freshest product possible in a cozy and relaxed setting. The unique shop offers specially crafted gift baskets filled with guests' choices of specialty coffee, fresh tea, and fine foods.
17. Abeille Voyante Tea Co.
Millvale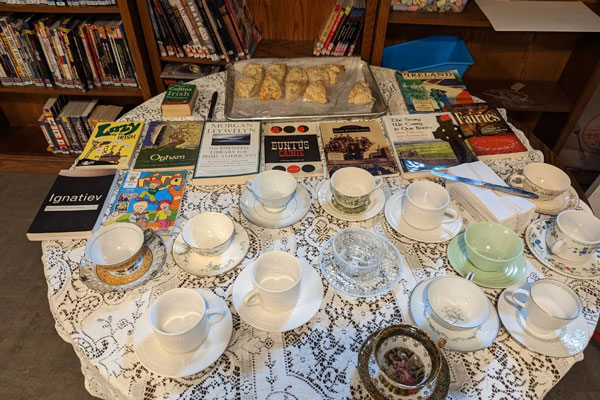 Combining a decades-long passion for tea and long-time infatuation with the healing properties of herbs, Danielle Spinola opened Abeille Voyante Tea Co. to feed the mind, body, and soul. This cozy, eclectic tea shop and plant-based café is conveniently connected to the Millvale Community Library and offers an extensive selection of the highest quality teas from around the globe. Sip on your favorite or one of Danielle's custom blends while nibbling on bites from their walk-up food menu, which includes several delicious vegan options.
18. Pressed Coffee & Books
Pottsville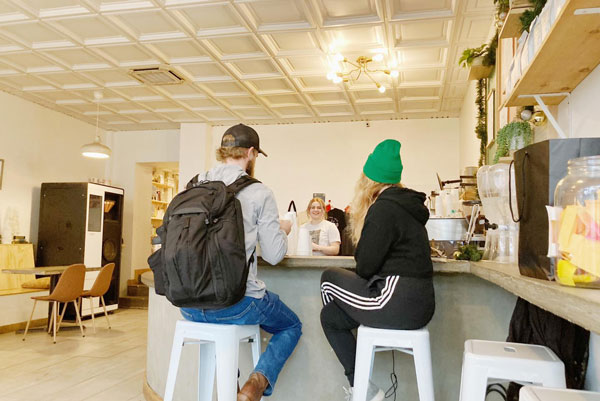 Abby Weaver's independently owned Pressed Coffee & Books combines the best of hot coffee and cool reads. Grab one of their high-quality coffees, teas or lattes before picking up a page-turner for the ultimate lazy Sunday. While there, be sure to try one of their scrumptious sweet or savory crepes, a yogurt parfait, or a jumbo scone or muffin from Cake Pros.
19. Vault + Vine
Philadelphia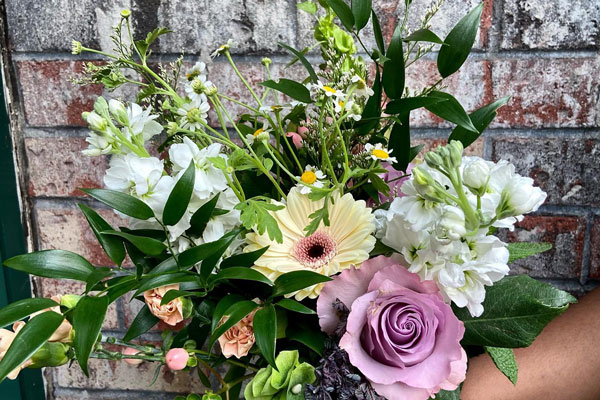 Peicha Chang launched the new and improved Vault & Vine flower and coffee shop in Philadelphia, which re-envisions her original East Falls location. The unique urban oasis sells seasonal flowers and plants, as well as beautifully made and artfully crafted gifts. Their in-store café is the perfect place to unwind, meet a friend, or catch up on some work while enjoying locally sourced coffees and sweet treats.