Escape the heat and the crowds by exploring a few of Pennsylvania's under-the-radar waterfalls this summer. Pennsylvania is home to many breathtaking, well-known waterfalls that attract thousands of visitors each year, as well as smaller, hidden gems that are as equally selfie worthy. If you've already seen natural icons like Raymondskill and Ganoga or if you want to enjoy the quiet of a less-traveled trail, check out these waterfalls waiting to be enjoyed by savvy adventurers and ambitious travelers.
1. Waterfall at Sycamore Mills Dam
Ridley Creek State Park
Located just 16 miles from Center City Philadelphia, the 2,606-acre Ridley Creek State Park consists of an abundance of trails, small hills, twists and turns, and a beautiful waterfall for all bikers, joggers, and dog walkers to enjoy. After flashing a few photos of the waters, take a step back in time and explore the workings of a late 1700s American farm at the Colonial Pennsylvania Plantation, located inside the park.
2. Aycrigg's Falls
Swatara State Park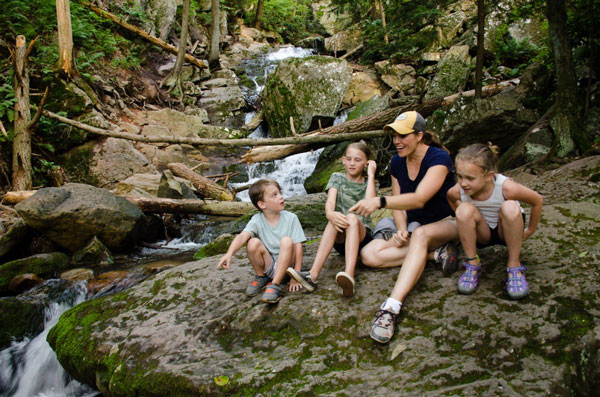 The 3,520-acre Swatara State Park is surrounded by forests and wetlands that support diverse wildlife. But its greatest treasure runs along the 4.8-mile Bear Hole Trail. There, the beautiful more than 40-foot tall Aycrigg's Falls sits behind the rustic Bordner's Cabin, a log cabin made by the hands of a local school teacher who drew inspiration from the famous architecture of Frank Lloyd Wright.
3. Wintergreen Gorge Waterfall
Wintergreen Gorge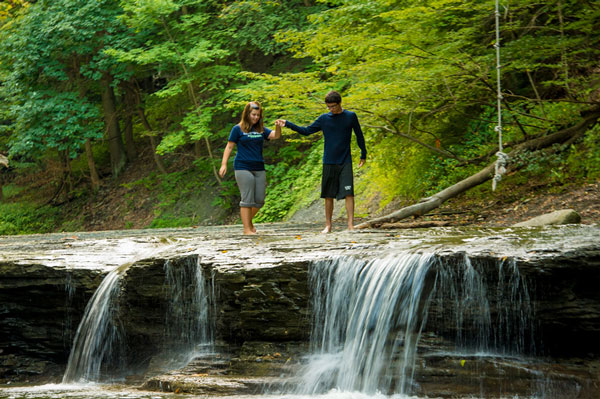 Part of the Greater Erie Regional Trail Network, Wintergreen Gorge Waterfall has maintained a charm like no other thanks to Penn State Behrend students who help to maintain it. This scenic cascading waterfall is found at the east end of Four Mile Creek. Walkers, hikers, and bicyclists should take the opportunity to visit this 1.2-mile trail as it is the perfect length to immerse in the gorgeous greenery of nature.
4. Henry Run Sawmill Dam Falls
Cook Forest State Park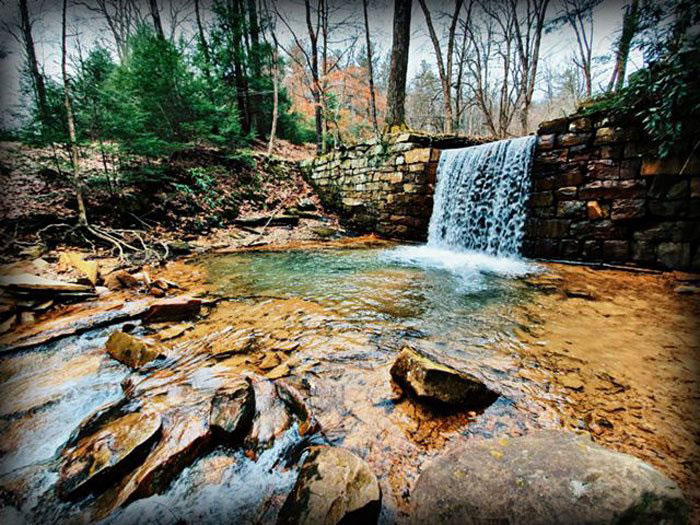 Those who journey to visit this hidden gem will be glad they did, as it remains an oasis in the heart of the Pennsylvania wilderness. Henry Run is a tributary to the Clarion River, which flows for 13 miles through Cook Forest. To reach the falls, take Baker Trail, a popular trail featuring the scenic Seneca Point and fire tower.
5. Pigeon Run Falls
Allegheny National Forest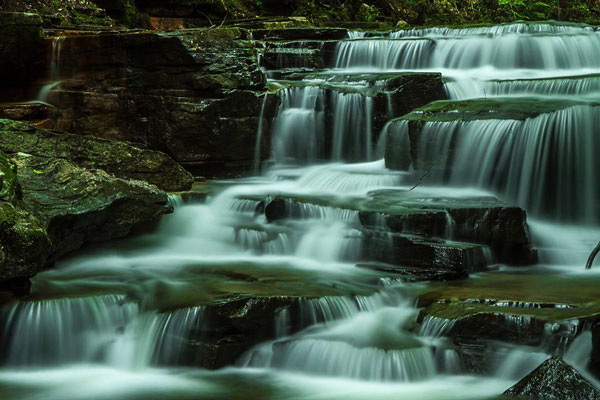 Accessible by the 2-mile Pigeon Run Falls Trail, this beautiful, remote waterfall located near Marienville is the perfect spot for birding, fishing, and hiking at all skill levels. While lesser known than the famous Sullivan Falls, Pigeon Run Falls shares the same parking spot for folks to come and see both.
6. Table Falls
Quehanna Wild Area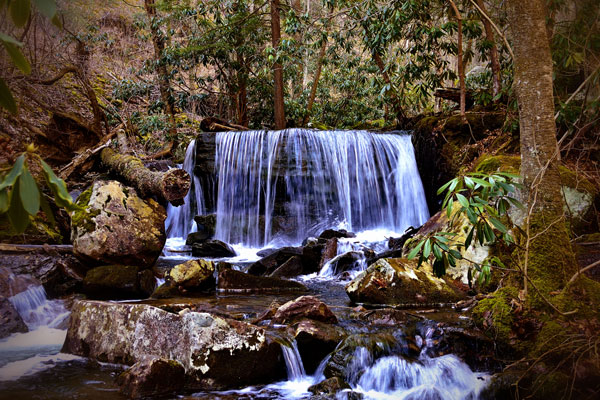 Table Falls is one of Pennsylvania's most photogenic waterfalls on Paige Run. Located just 1.5 miles off Quehanna Highway on Red Run Road, visitors will find this waterfall a charming but elusive spot that truly feels like a hidden gem. Tour the trail and then visit the surrounding area known for its wild elk sightings!
7. Wykoff Run Natural Area
Driftwood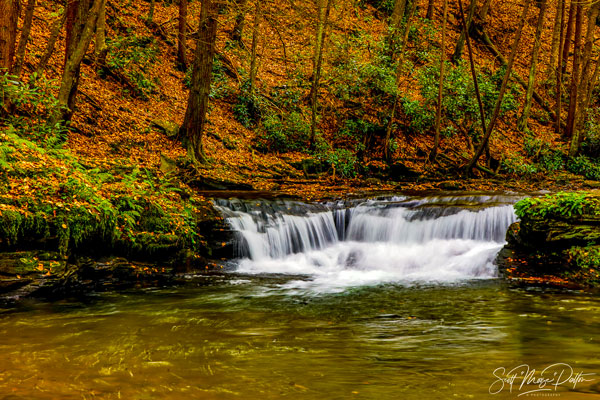 Hike the 4.8-mile trail loop to find Wykoff Run the perfect place for outdoor adventure. Within its 1,215 acres of pristine wildlife are two stunning waterfalls that can be found along Wykoff Run Road, providing the ideal spot to unwind and take in natural beauty.
8. Mill Creek Falls
York County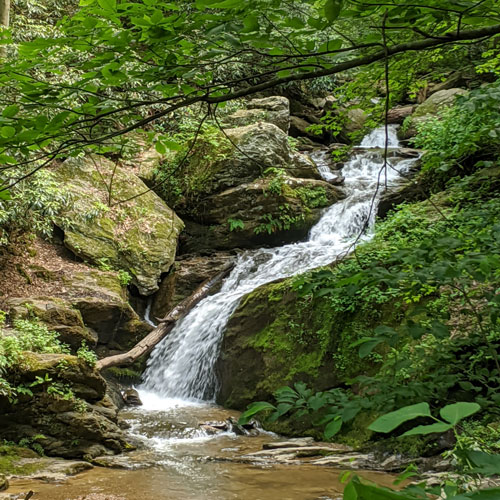 Enjoy a .2-mile easy, beautiful hike on the Mason Dixon Trail with your family and friends to find the 25-foot tall Mill Creek Falls.These falls gradually spill down the hillside, creating pristine pools for wading on a hot summer day. Afterward, grab a picnic lunch and sit along the many rocks and logs for a pleasant day in the great outdoors!
9. Ulmer-Root-Haines Memorial Park
Airville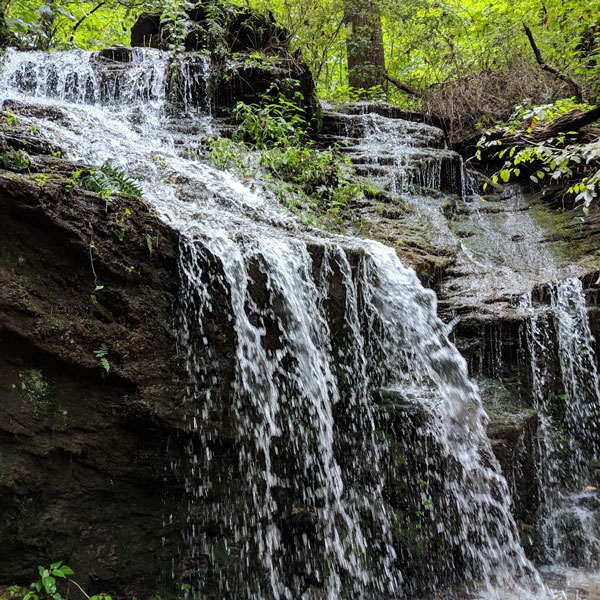 The Ulmer-Root-Haines Memorial Park is a series of nature trails across from the one-of-a-kind. One of five properties owned and maintained by the Conservation Society of York County, this home is where visitors can find local Indian artifacts embedded in the interior and exterior of the building. After visiting the museum, take a rugged trail up the hill for a beautiful hike to a stunning waterfall.
10. Bent Run Waterfall
Allegheny National Forest
Along Route 59 near Kinzua Dam, a small parking lot leads you to a short, fun hike featuring interesting nooks and crannies and an easy climb to see Bent Run Waterfall, one of many secret treasures hidden within the famous Allegheny National Forest. The water flows exceptionally well during heavy rains, so it's best to visit after a summer storm.