When leafing through a gardening catalog or perusing your favorite local nursery, you might have spotted something called a "planting zone" on a seed packet or sapling. Also called "growing zone" or "plant hardiness zone," this number/letter combo indicates which climate, as designated by the USDA, will allow that plant to thrive. One of the main factors is winter temperature, which has a huge impact on the ability of plants to endure.
The scale runs from 1a (cold and tough for plants to grow) through 13b (hot and tough for plants to grow), but here in Pennsylvania we're lucky to fall right in the middle, with a range from 5a to 7b depending on latitude and altitude.
Image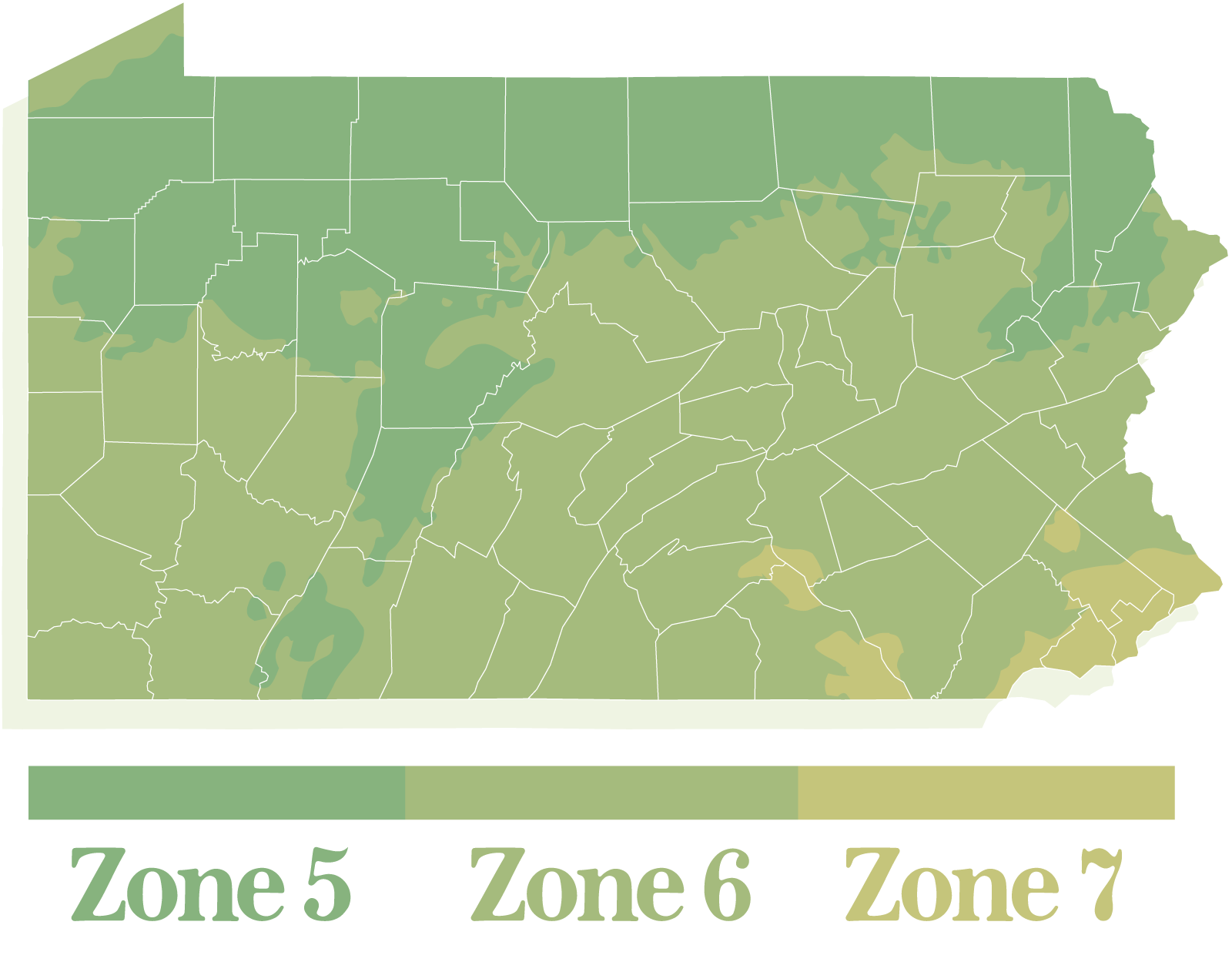 When you're planning your garden, make sure you check out your zone. If the number is lower, you might want to consider raised beds, row covers, and fast-maturing crops. Meanwhile, if you have a higher number, you can experiment with longer-season favorites such as melons and hot peppers.
Some plants that thrive in PA
Zone 5:
Kale
Lettuce
Radishes
Apples
Pears
Lavender
Baptisia
Black-eyed Susan
Campanula
Zone 6:
Rhubarb
Asparagus
Watermelon
Bush beans
Butter lettuce
Peaches
Tomatoes
False sunflower
Floribunda rose
Flowering fern
Zone 7:
Arugula
Sweet peppers
Turnips
Cherries
Persimmons
Apricots
Chrysanthemum
Clematis
Forget-me-not
Peony