With the holidays right around the corner, treat your partner to a romantic night filled with fantastic food and even better performances! Share a few laughs or reminisce on your favorite childhood productions while you cozy up and get into the holiday spirit at these PA hot spots.
1. Cloud 9 Wine Bar & Restaurant and Erie Playhouse
Erie
Cloud 9 Wine Bar & Restaurant
Start your perfect date night with the relaxed atmosphere and delicious menu at Cloud 9 Wine Bar & Restaurant. With carefully selected artisanal wines and a from-scratch menu featuring hand-tossed pizzas, this restaurant is hard not to love. Before going to the show, make sure to order a slice of the peanut butter pie or the house-made tiramisu cheesecake!
Erie Playhouse
The Erie Playhouse, one of the oldest and largest community theaters in the nation, is just a short block away in downtown Erie. Snuggle up next to your date in the 100-year-old theater and in November enjoy the "The Lighting Thief" – an adaptation of Rick Riordan's bestselling book transformed into a dynamic Broadway musical, or in December, "Elf the Musical" – based on the beloved holiday film featuring the adventures of Buddy the Elf.
2. Allegheny Grille and Allegheny Riverstone Center
Foxburg
Allegheny Grille
Enjoy lunch or dinner with a spectacular waterfront view at the Allegheny Grille. Perched above the Great Allegheny River just 45 minutes from downtown Pittsburgh, this is an unforgettable date spot. Grab a craft cocktail at the bar, order some American-style comfort food, and cozy up with your partner next to their indoor fireplace while taking in a breathtaking sunset over the river.
Allegheny Riverstone Center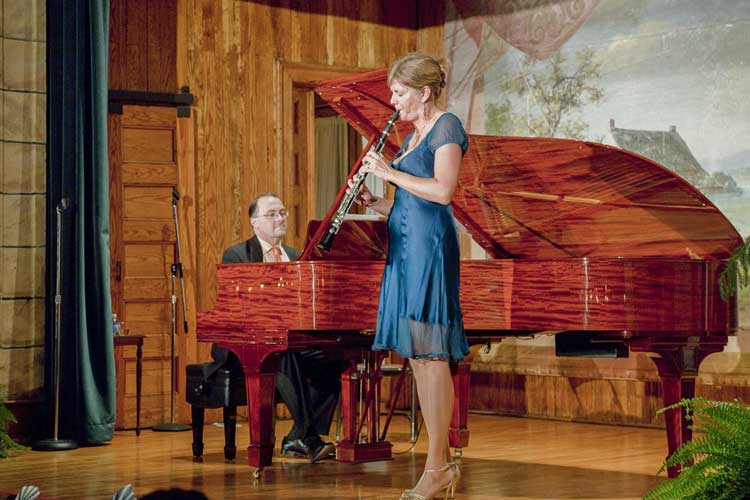 Before or after dining, stroll together down the road for about a quarter mile to take in a performance at the Allegheny Riverstone Center, a nonprofit arts organization founded in 2005. From classical to jazz to R&B to bluegrass, and even Celtic music, this concert hall offers a variety of musical shows and events. Sit back, relax, and enjoy some holiday tunes, perfect for a date night!
3. JP Edward's and Stone Arch Players
Burnham
JP Edward's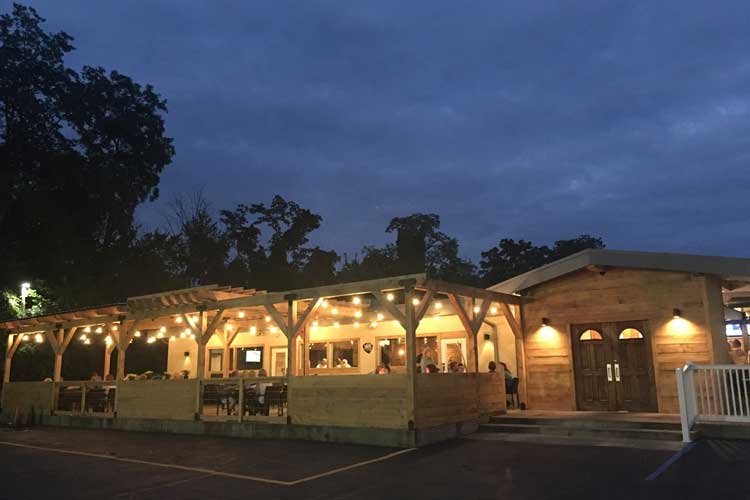 Have a relaxing date night with comfort food and bar bites at JP Edward's in Burnham. Check out their B.Y.O.B. (build your own burger) bar or their larger-than-life "mouth hugger" sandwiches. After grabbing a drink and a bite to eat, stay a while and play a few games on their full-sized shuffleboard or tune into your favorite sports game on one of their many TVs.
Stone Arch Players
Just a two-minute drive down the road from JP Edward's you'll find Stone Arch Players, Burnham's community theater. For 56 years, Stone Arch Players has offered seriously fun, fast-paced, laugh-a-minute productions. This November, catch "Sandy Toes and Salty Kisses," both a mystery and a love story set at the Lovers' Landing Beach Hotel, to enjoy the shenanigans and some hearty laughs with your loved one.
4. Alfredo's Pizza Café and Scranton Cultural Center at the Masonic Temple
Scranton
Alfredo's Pizza Café
For the perfect fall evening, begin the night with a mouth-watering Italian meal at Alfredo's Pizza Café. Start with a hand-tossed salad before ordering Alfredo's delectable pan pizza topped with mushrooms and hot peppers. A casual atmosphere with authentic food, Alfredo's is a great spot to enjoy a delectable dinner before hitting a show.
Scranton Cultural Center at the Masonic Temple
A short drive from Alfredo's Pizza Café, the Scranton Cultural Center at the Masonic Temple hosts a variety of live performances – from national Broadway tours, dance troupes, and opera shows to comedians, lecturers, and even art exhibits. Once within the majestic building, grab a drink and enjoy an entertaining performance of "On Your Feet!" – the Tony Award nominated Broadway musical based on the inspiring true story of two people whose dream to become an international sensation came true.
5. Erie Station Dinner Theater
Erie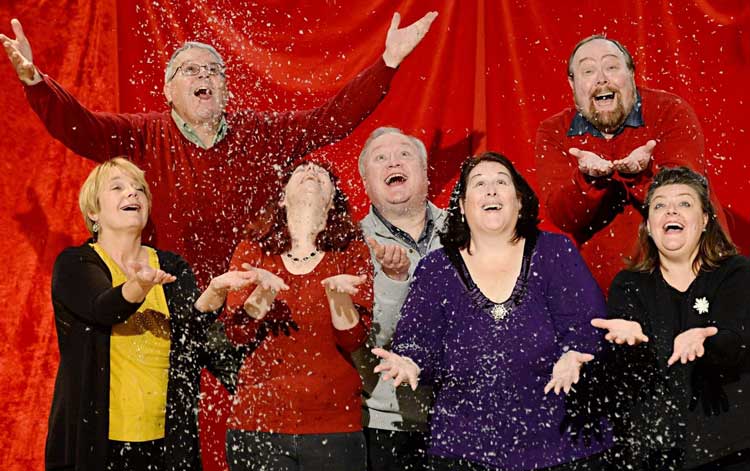 What could be better than a delicious dinner and wonderful performance enjoyed all at the same time? The Erie Station Dinner Theater operates year-round and is the longest running medieval dinner theater in the U.S. One of the most unique experiences in Erie, the station offers a variety of comedies and musical reviews paired with Chef Susan Hamp's fresh and fantastic cuisine. In early November, catch the theater's signature performance, "A Canterbury Feast," or visit after Nov. 30 to see the popular holiday production of "Christmas Memories." Have a wholesome evening with your partner at this heart-warming musical that celebrates the true meaning of Christmas.
6. Houlihan's Restaurant + Bar, Hershey Theatre
Hershey
Houlihan's Restaurant + Bar
Houlihan's Restaurant + Bar is a great place to wine and dine before enjoying the show in the heart of Hershey. Settle into the dining room and enjoy a menu filled with fresh, made-from-scratch dishes, hand-crafted cocktails, and small plates. Or, grab a stool at the bar for half-off appetizers and discounted drinks during happy hour. Between their firecracker shrimp and "Fancy Fried Cheese," you're sure to be fully energized and ready to settle back to enjoy a fine performance.
Hershey Theatre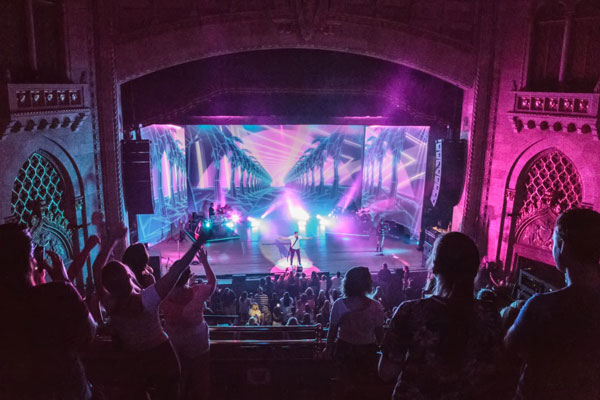 Just steps away from Houlihan's Restaurant + Bar, the Hershey Theatre invites you to their castle-inspired theatre. Hosting touring Broadway shows, classical music and dance performances, and world-renowned entertainers, you're bound to find a show you both love. This holiday season, performances by Harry Connick Jr., Alton Brown, and Lindsay Sterling are among the headliners. Be sure to check out the theatre's ceiling with colored lights arranged to resemble stars and clouds, and make sure to count the number of lions "hidden" throughout the theatre. Hint: There are more than 18!