Black Americans undoubtedly played a crucial role in the formation of America from its earliest days. As early Pennsylvania settlers made their homes in the Lehigh Valley and the region began to develop into a powerhouse for the young nation, Black Americans served in many industries, helping to build our country. The Northampton County History & Genealogical Society's Sigal Museum has sought to preserve this important history as well as continue to celebrate Black Americans through art, genealogy, and more.
Black History and Community: From the Early 18th Century through the 1950s
A permanent exhibition at the Sigal Museum presents the history of slavery and eventual abolition in Northampton County. It shows the history of slavery in the Moravian Church (the founders of Bethlehem and Nazareth) and the role of Black soldiers in the Civil War. It also presents the story of Black Americans in the coal, canal, railroad, slate, and other industries as they helped build our nation.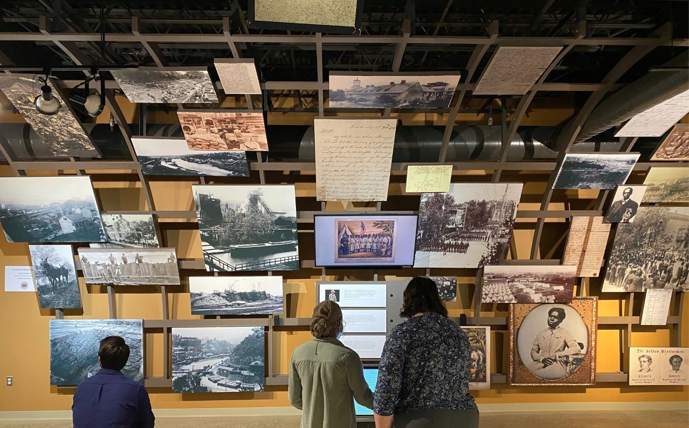 The exhibition features many previously unseen images, documents, and stories. Guests are also invited to engage with three oral histories featuring local stories including a canal boat captain and current Bethlehem PA NAACP President Esther Lee. NCHGS seeks to continuously add historically unheard stories from the Black community into this exhibition, which is designed to "never be finished."
Another American's Autobiography: Selections from the Petrucci Family Foundation's Collection of African American Art (through July 10, 2022)
In collaboration with the Petrucci Family Foundation, this exhibition surveys work by Black artists who have grappled with questions of American identity, allegiance, and belonging in their practice. The selected works will explore American patriotism and identity as it relates to the Black American experience. The collection of more than 25 artworks aim to affirm the role of Black Americans in shaping our national identity and to elevate civic engagement and constructive patriotism as a valid and healthy expression of a love of country.
The exhibition features a wide variety of media including film, sculpture, textiles, and more. Also on display is a quilt on loan from former Lafayette College and Easton resident, Chawne Kimber.
Can't make it to Easton? Take a guided tour of the exhibition.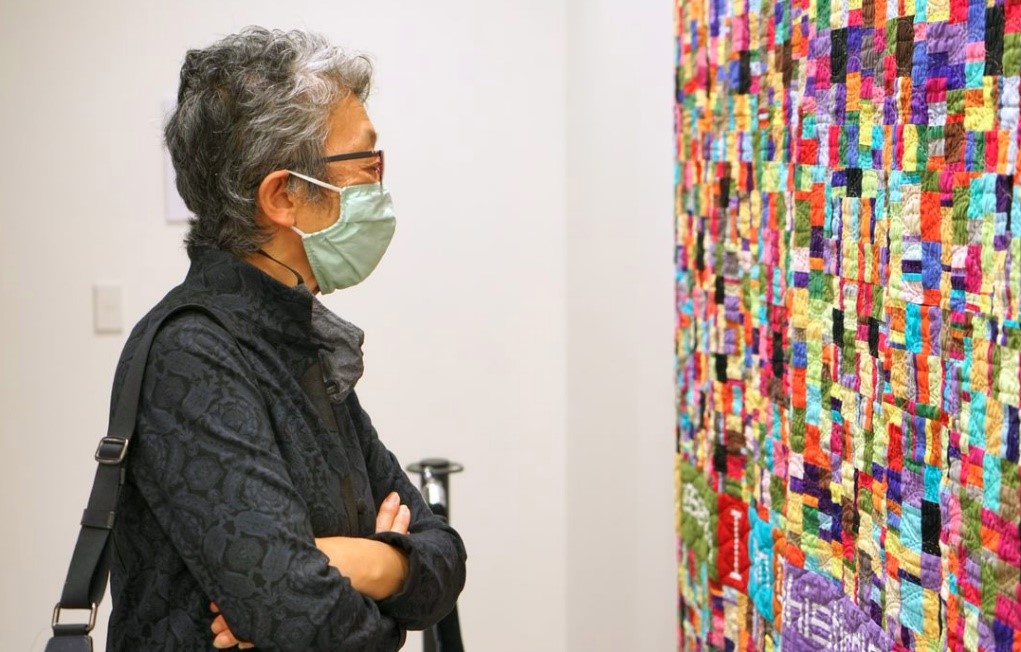 For more ways to celebrate Juneteenth in PA, check out the visitPA.com website. Be sure to follow us on Facebook, Twitter, and Instagram for additional inspiration and ideas of places to visit around our state, and never miss an update by signing up for our monthly Happy Thoughts e-newsletter.