Fall is the perfect season to hit the road for some spelunking! Pennsylvania is home to seven underground wonderlands brimming with sparkling crystal and cool rock formations. After you surface, kick back and relax at a nearby tavern — get it, caverns and taverns, that rhymes!
Know before you go: We recommend contacting your destination before your visit for their latest rules and regulations. Find up-to-date COVID-19 traveler resources on visitPA.com.
1. Penn's Cave & Wildlife Park
Centre Hall
Looking for a unique caving experience? Penn's Cave may be just the ticket! The only way to explore the Penn's Cave is by boat. You'll glide by several artfully named limestone formations including the "Statue of Liberty," "Garden of the Gods," and "Angel's Wing" as your guide points out the amazing sights of this underground paradise.
Elk Creek Café & Aleworks
Millheim
Just a 15-minute drive southeast, Elk Creek Café & Aleworks is waiting to serve you a fresh and flavorful taste of local ales and grub including a poutine burger and Winkleblink Beer Battered Fish. Enjoy toe-tapping music as you unwind from your underground adventure with its eclectic lineup of local and touring musicians.
2. Lost River Caverns
Hellertown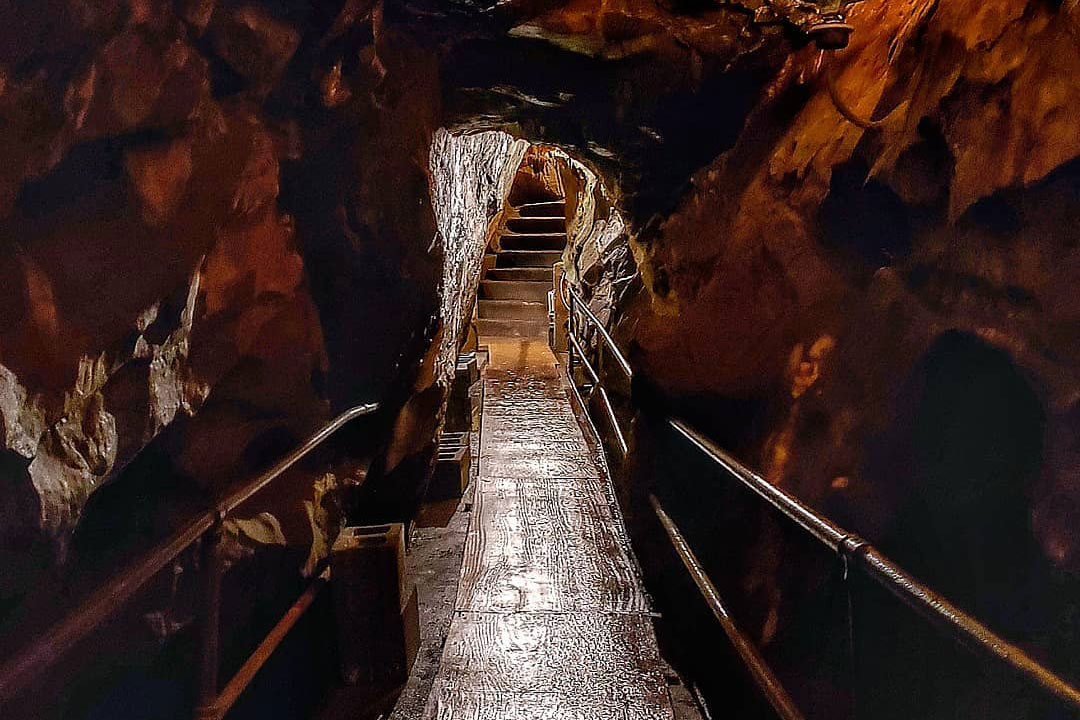 The history of Lost River Caverns is almost as colorful as the caves themselves, but not quite! The guided tour takes you through five gorgeous caverns and along the Lost River. You can almost picture the college fraternity inductees, ballroom dancers, bootleggers, and brides and grooms who frequented the caves in decades past!
Fegley's Bethlehem Brew Works
Bethlehem
Drive 15 minutes north to downtown Bethlehem to quench your thirst and have a bite at Fegley's Bethlehem Brew Works. Fegley's offers a wide selection of their artfully brewed craft beers, as well as a food menu stocked with dishes crafted with local, all-natural, and sustainable organic meats and produce.