From courses punctuated with natural rolling knolls, glistening lakes, and leafy forests to hangouts of legends like Arnold Palmer, when it comes to golf in PA, the state is full of storied greens. Travelers will find some of the best golf courses in Pennsylvania spotlighted below, but for much more, view the full list of PA golf courses on our webpage.
Top Golf Courses in PA
1. TURTLE CREEK GOLF CLUB
Limerick
Impeccably maintained, Turtle Creek Golf Club is one of the only two golf courses in the area to receive 4½ stars by Golf Digest Best Places to Play. The golf course was built on turf originally owned by William Penn and compromises 165 acres of maintained open greenspace within the community.
Fun Feature: The course's focal point, a Virginia-style colonial farmhouse built in 1734, stands near the 18th hole.
2. LATROBE COUNTRY CLUB
Latrobe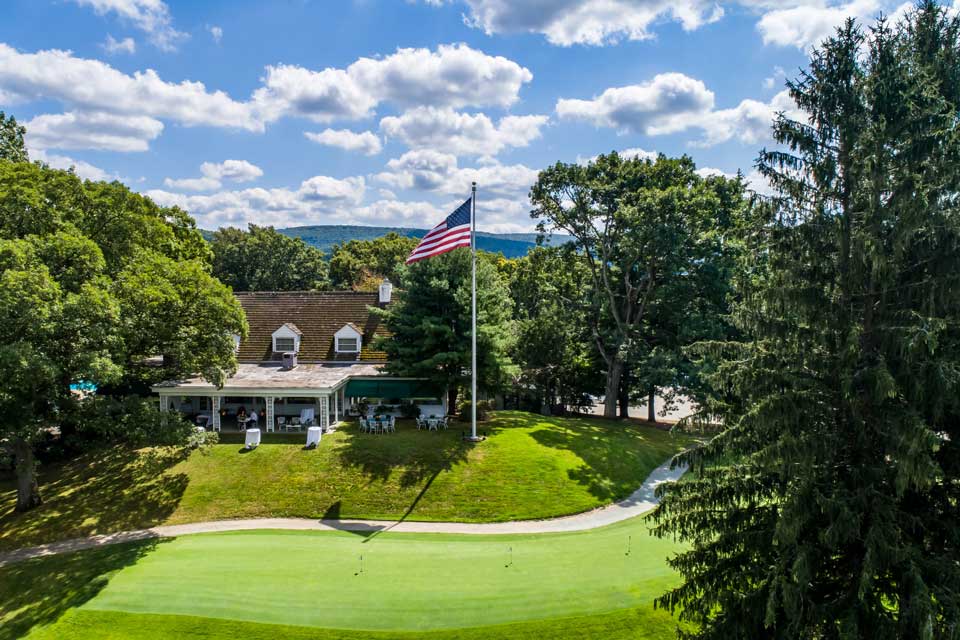 Arnold Palmer learned to play the game that brought him fame on the fairways and greens at the small-town Latrobe Country Club. While the establishment is private, guests at Springhill Suites Pittsburgh Latrobe enjoy special golfing privileges at the country club.
Fun Feature: Latrobe Country Club's restaurant, which was designed and decorated by Palmer's late wife Winnie, still serves up the legendary golfer's favorite dishes like crab cakes and special mashed potatoes made with horseradish and scallions. An additional five minute drive away will lead you to the Winnie Palmer Nature Reserve, a garden dedicated to Palmer's wife.
3. STONE HEDGE GOLF COURSE
Tunkhannock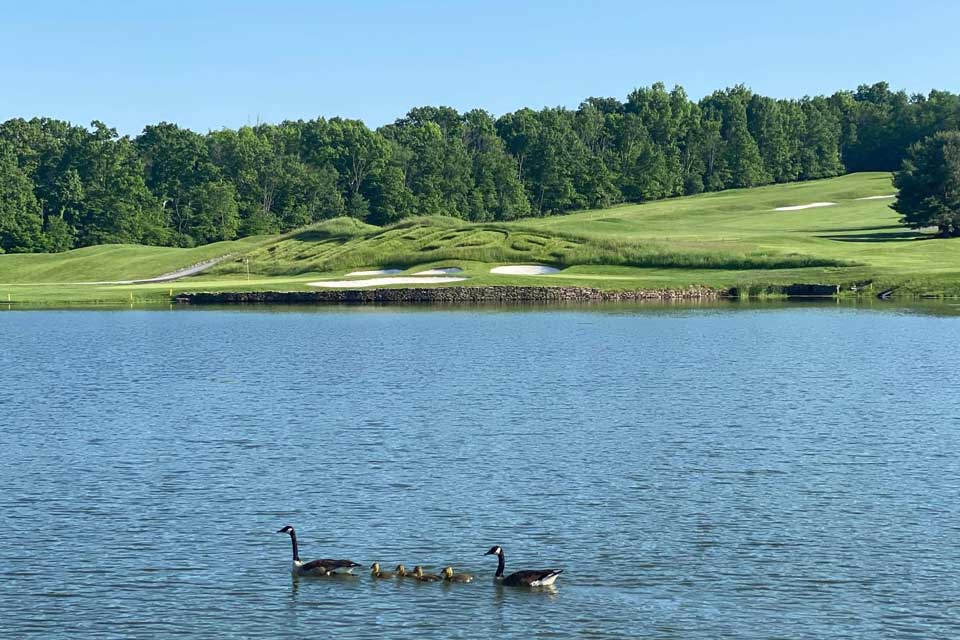 The mature links and strategically positioned tees through wide-open, forested, and manicured fairways of Stone Hedge Golf Course make this Endless Mountains course a test for amateur and professional golfers alike.
Fun Feature: Situated on 125 scenic acres, Stonehedge Country Club's lengthy links are a treat for long hitters.
4. TYOGA GOLF COURSE
Wellsboro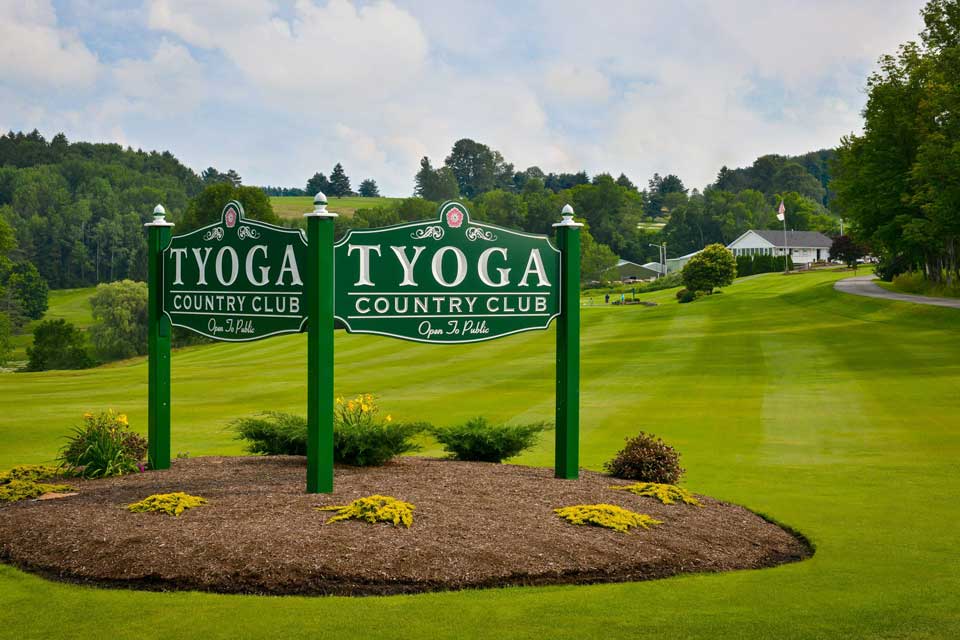 Designed to highlight the beauty of northern Pennsylvania's wooded rolling hills, players at Tyoga Golf Course must use creativity and skill to conquer this course's scenic holes.
Fun Feature: Take advantage of the country club's proximity to Pine Creek Gorge or Pennsylvania's Grand Canyon, a gorgeous 50-mile-wide, 1,500-foot-deep gap in Tioga State Forest.
5. TOFTREES GOLF RESORT & CONFERENCE CENTER
State College
Golf course architect, Edmund Ault, left his mark on Toftrees golf course, which features smooth and tree-bordered fairways and an abundance of bunkers and uphill obstacles.
Fun Feature: With 102 guest rooms and suites, the resort is fully equipped for a relaxing golf getaway.
6. HAILWOOD GOLF COURSE
Meadville
Pat yourself on the back if you can score big on the hilly course's signature 14th hole at Hailwood Golf Course, which requires a tee shot over a miniature valley to reach an elevated green.
Fun Feature: Hailwood Golf Course's Safari Bar is decorated with an extensive collection of hunting trophies from the owners' travels to Africa, New Zealand, Alaska, Russia, and other exotic locales.
7. LEWISTOWN COUNTRY CLUB
Lewistown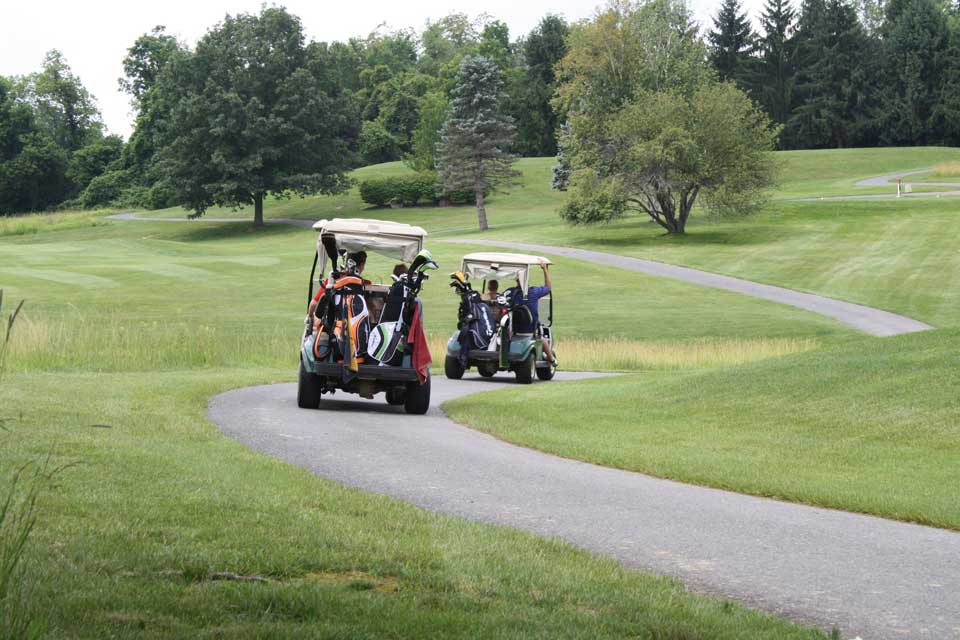 Tucked away in the rural outskirts of Lewistown, Lewistown Country Club is placed conveniently near State College. The 18-hole golf course offers well-groomed fairways and greens along with breathtaking panoramic views of the Juniata River.
Fun Feature: The club's onsite restaurant, Iron River Grille, recently opened in 2021 and features an array of American-style foods including a chili-cheese dog and bone-in chicken wings.
8. KANE COUNTRY CLUB
Kane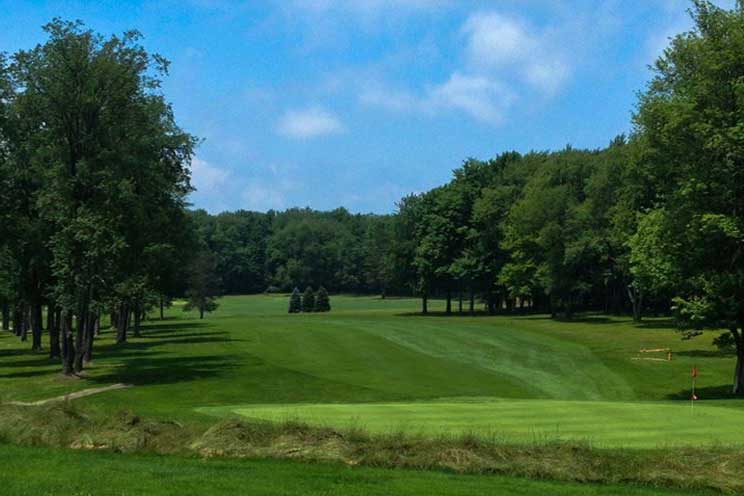 Notable holes at this well-maintained course include No. 12, where a fairway is guarded by a rock formation and large pond, and No. 14, an uphill challenge framed by thick woods. The course at Kane Country Club can stymie even the most seasoned golfer.
Fun Feature: Play Monday through Friday for the best green fees; the $25 rate includes 18 holes and a cart rental.
9. FOXBURG COUNTRY CLUB
Foxburg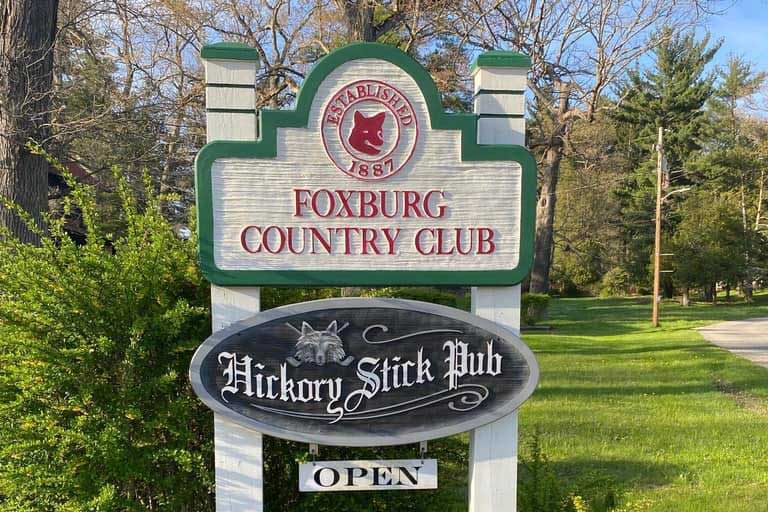 Built amid a grove of ancient oaks above the Allegheny River, the Foxburg Country Club was established in 1887 and is the oldest of all Pennsylvania golf courses, as well as the oldest continually played course in the U.S.
Fun Feature: Visit the American Golf Hall of Fame on the clubhouse's second floor to view a priceless collection of golf clubs and investigate the 400-year history of the sport.
10. BRIARWOOD GOLF CLUBS
York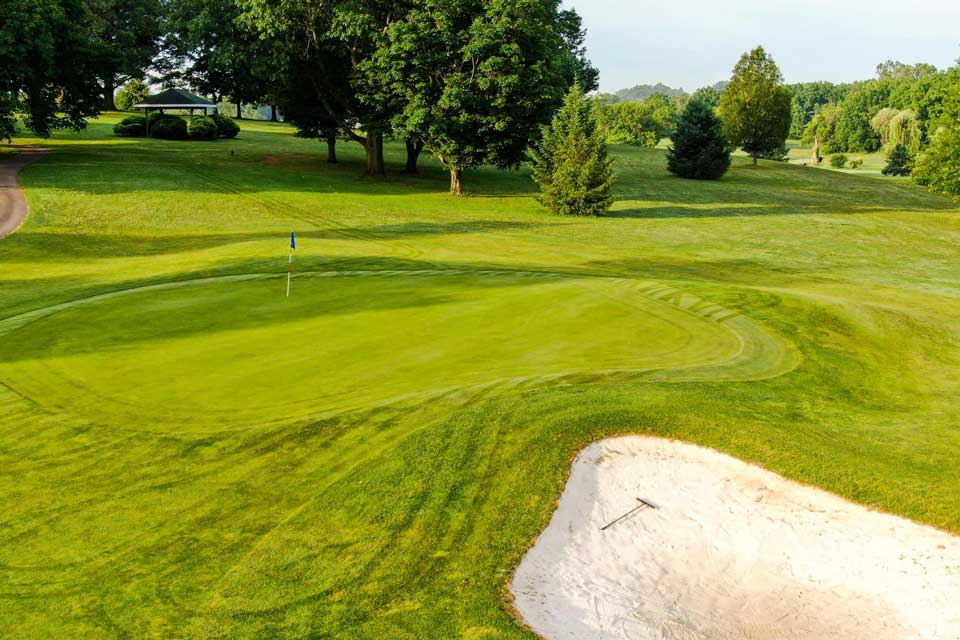 Offering 36 holes on two different courses, Briarwood is a golfer's delight. The east course has expansive, contoured fairways, while the west course challenges with well-bunkered, flat, and bent-grass greens.
Fun Feature: Improve your game by signing up for a private lesson from one of the establishment's licensed PGA Teaching Professionals.
11. MOUNTAIN VALLEY GOLF COURSE
Barnesville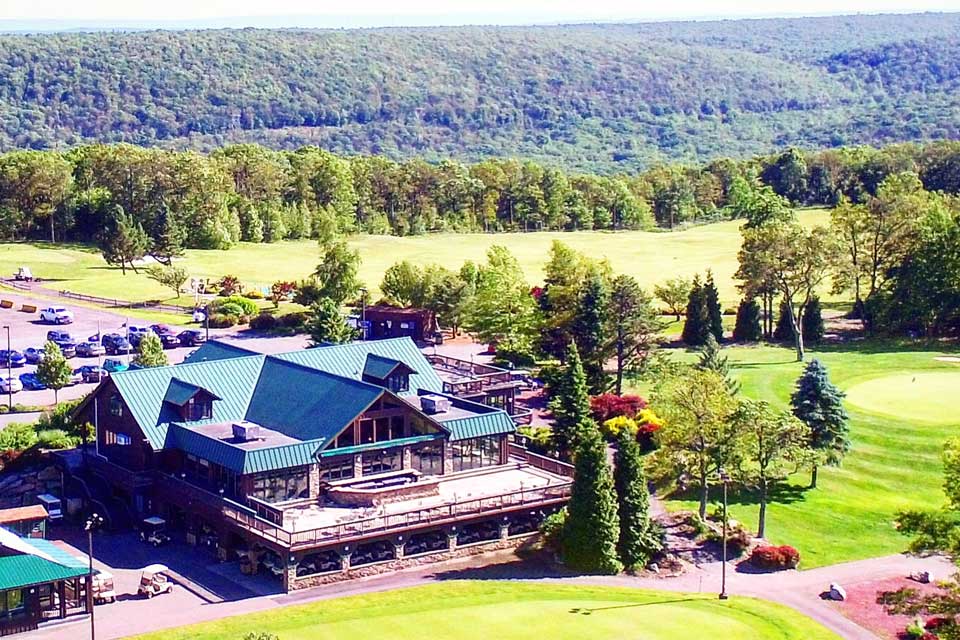 Nestled within the rolling hills of Schuylkill County, Mountain Valley Golf Course is conveniently located off Route 81, and easily accessible from Hazleton, Wilkes-Barre, and Allentown. The newly remodeled course is home to two, 18-hole Championship Public Golf Courses named "The Mountain" and "Valley" Courses.
Fun Feature: If you're looking for more than a day trip to Mountain Valley Golf Course, make sure to book your getaway at the course's partner lodging destination, the nearby Comfort Inn and Suites, for their "Play and Stay" package deal.
12. HIDDEN VALLEY GOLF COURSE
Pine Grove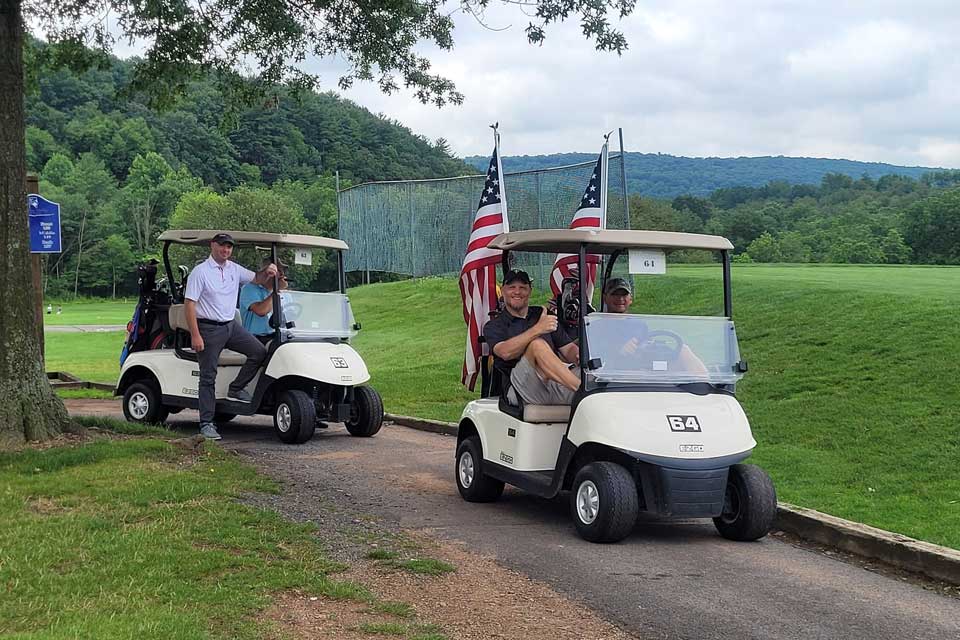 Since opening in 1958, Hidden Valley Golf Course has offered an idyllic location for a peaceful day on the fairway for players of all skill levels. Situated in a premier Schuylkill County location, the expertly maintained 18 Hole Public Golf Course is outlined by trees and wooded areas and scattered with bunkers to offer both a challenging, yet above par experience.
Fun Feature: After the round, hit the course's snack bar and patio where homemade soups and sandwiches are served daily.
13. THE GOLF COURSE AT GLEN MILLS
Glen Mills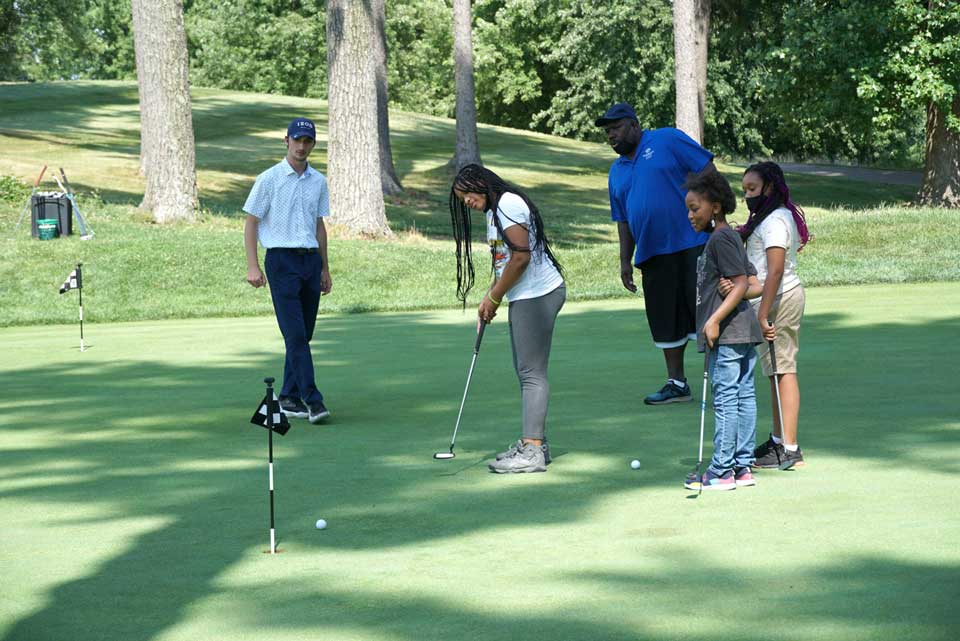 Consistently rated as a top public golf course in Pennsylvania, The Golf Course at Glen Mills was built in 2000 by designer Bobby Weed. The course, which is located in historic Thornbury Township, is designed so that hole by hole the play gets more challenging.
Fun Feature: After your final putt, enjoy a casual lunch in their English Style Grill Room or opt to sit outside on one of their open-air decks overlooking the Golf Course.
14. CARROLL VALLEY GOLF COURSE AT LIBERTY MOUNTAIN
Carroll Valley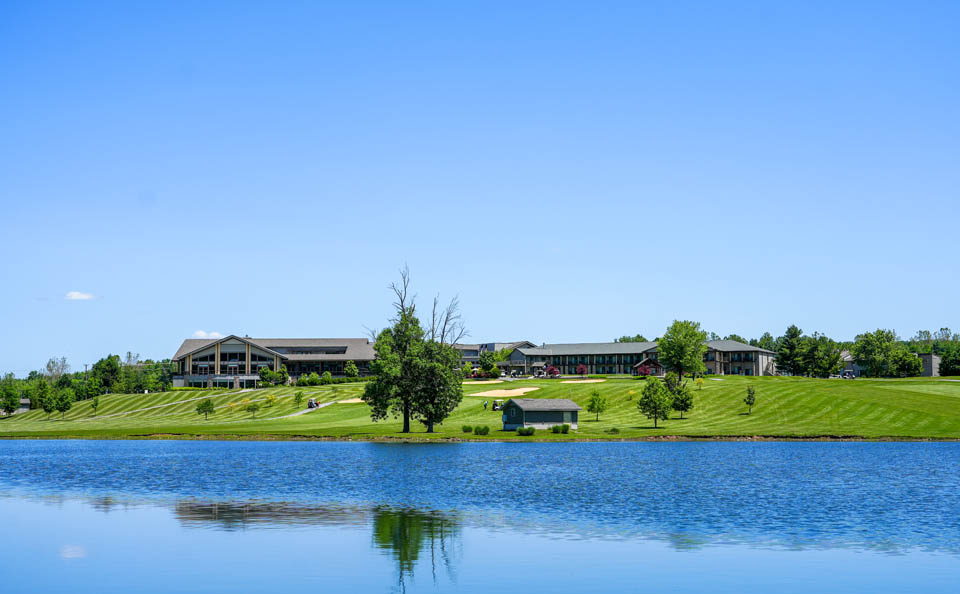 Located at the base of the Appalachian Mountains, Carroll Valley Golf's 18-hole course provides caddies and players vast views of the massive hillside in South Central Pennsylvania. Picturesque streams and large trees make their way through the middle of the course making tee time relaxing and entertaining. Eagle & The Owl, the course's onsite restaurant, is the perfect spot for your post-round hangout.
Fun Feature: Make sure to check out Eagle & The Owl on Tuesdays to experience Taco Tuesdays & Trivia, featuring $1 Tacos or 3 Chef Tacos for $10 along with an interactive trivia game with other diners.